Panda Helper 1.0.6 is a free app signing platform allowing you to download paid and hacked apps with no need of Jailbreak or Apple ID. Modified versions of apps allow you to use unlimited lives, money in a game, or access additional features.
Panda Helper can be installed on your iOS 12 device with no need of Jailbreak or Apple ID. Moreover, the software doesn't require a PC to be installed. To install Panda Helper Free you need to navigate to pandahelp.vip webpage from your iOS device and click install button of regular version. Panda Helper offers also access to ++ apps including YouTube++, Facebook++, Instagram++, YouTube Music++, kirakira++, VK++, PokémonGO++, Snapchat++, Twitter++, Vine++, Whatsapp++ and more.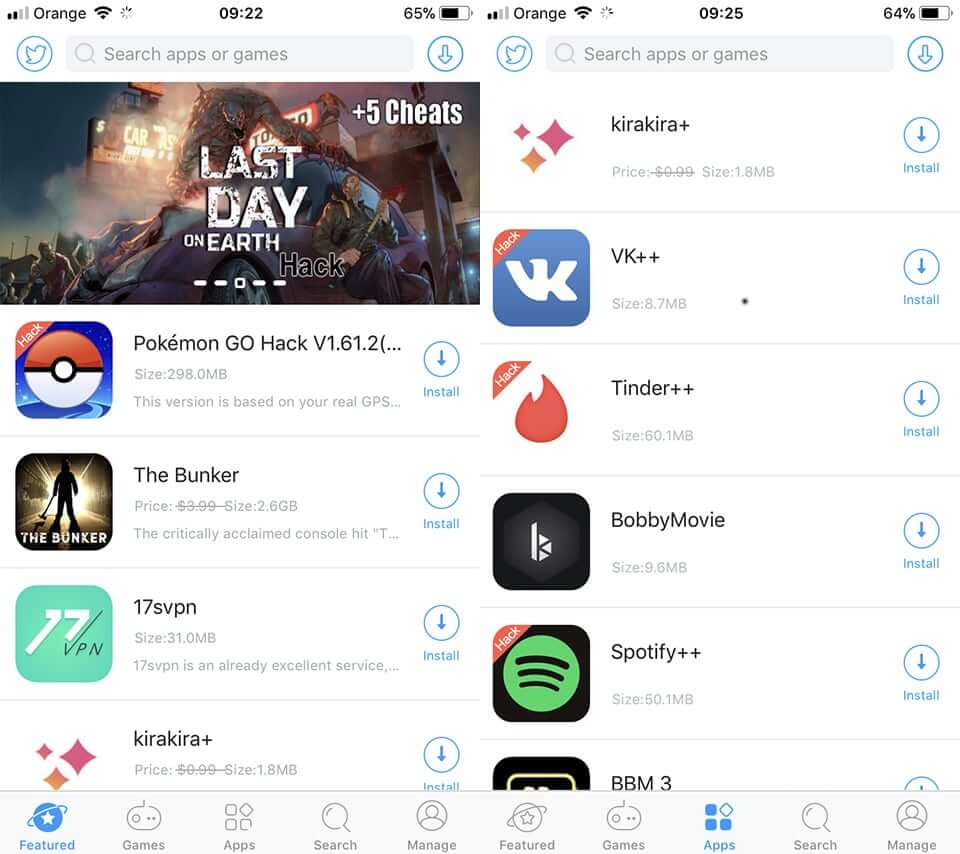 After you will download Panda Helper 1.0.6 and install it on your iDevice its required to add the app to trusted. Panda Helper app will not open due to an untrusted enterprise developer error. To solve this problem navigate to the Settings app and next to General -> Device Management. Tap one of the menus within this page until you find the one containing Panda Helper. Tap "Trust" twice and the app will become trusted. Now you can enjoy using Panda Helper.
If you are interested you can also check Panda Helper alternative software. In our database we offer apps like Tutuapp Free, TweakBox Free, 25PP, vShare Helper, Tongbu Assistant, Tutu Helper, and Cydia Impactor that allow you to sign and install apps and games on iOS 12. 25PP is available in Chinese language, but no worries, checking our guide how to use 25PP, you will have no problem to navigate this app.