Do you vape? There will be almost 55 million Vapers by 2021, yet the vaping community is facing more and more strict policies. Especially on Social Networks. YouTubers get demonetized for posting vape-related content. Instagram bans Brand Promotion of Vape Companies. Vaffle app is the game-changer.
---
What is Vaffle app?
Vaffle is a social app for vapers, which means you can share vape-related content with your friends or others. Such as Hand-checks, Vape Tricks, Vape Reviews, etc. Plus, Vaffle app can help vapers on every aspect of their vaping experience: Vape Tools, such as Coil Calculator, which allows vapers to build the coil at ease. Vaffle app is available for Android devices.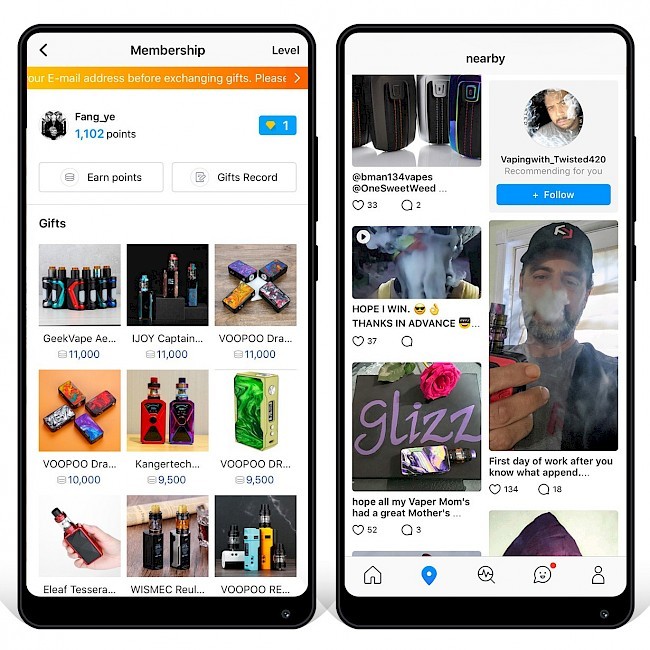 Vapers Really Need a Place where they can communicate freely. Luckily, here we have Vaffle the social app exclusively built for Vapers all around the world. From the app, you can share photos and videos, follow other users, or watch hardware reviews. Discover the latest trends in vaping and meet the community.
Apart from practical tools, Vaffle has a Q&A section to solve the questions and problems for all of our users. This is particularly useful for Starter-vapers. They can learn quicker and much easier with help from this caring community.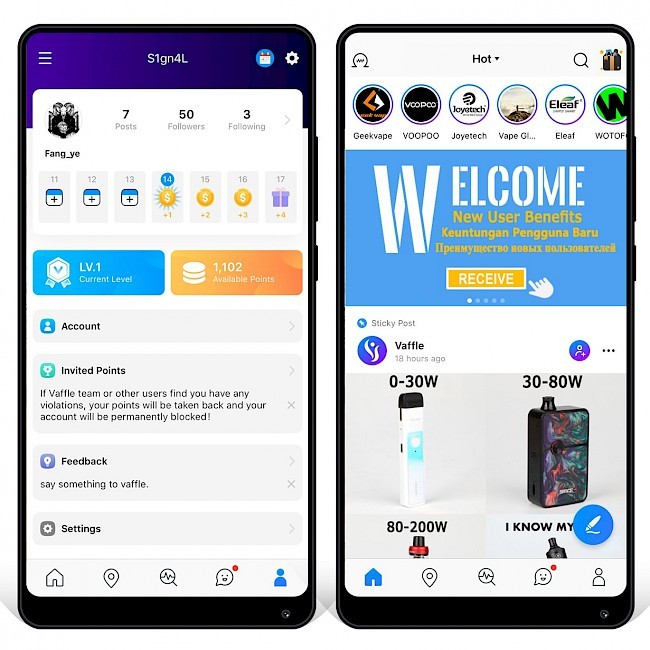 iOS users can install VFamliy app provided by the developer. This is a global social networking platform that allows registered users to create profiles, upload photos, and videos, send messages, and keep in touch with friends, family, and colleagues. The app is available in several languages and requires iOS 10.0 or later.
Download Vaffle
Download Vaffle App for Android
Free Chance To Get Top Vape Devices
Actually a lot of people want to try vapes, but they need to start somewhere. Vaffle takes that into consideration as well. In Vaffle, you can join in Free Lucky Draw to win Free Vape Mods. Or, you can earn credits by signing in or Posting and so on, for exchangeable Gifts in Membership Section. There are Tshirts, Caps, Masks if you are not interested in Vape Mods
Giveaway Each Sunday & Weekly Challenge Event
In Case you get bored after viewing posts for a while, Vaffle organizes weekly Events and Giveaway. With that being said, every user has more chances to have fun and win Prizes. Install the Vaffle app and join the community today!
Use invite Code: 615039990 for one free chance of Lucky Draw.
You might also like