There are a lot of AppStores for iOS offering cracked apps, games, jailbreak tools, emulators, tweaks, hacks, and TopStore app provides it all. Download iOS apps and games with no Jailbreak and no need to use a computer. No matter if you have an iPhone, iPad, or iPod you can install TopStore for free.
---
How to install TopStore App
TopStore app works still in 2020 and you can download the AppStore without using a computer. Same as all other app stores, all apps are signed using an enterprise certificate, that can get revoked. Use a proxy to avoid this situation.

Step 1. Open the System app on your device.
Step 2. Select your Wifi Network.
Step 3. Tap on the ⓘ → Configure Proxy → Automatic.
Step 4. Type in the URL field "http://ffapple.com" and "Save".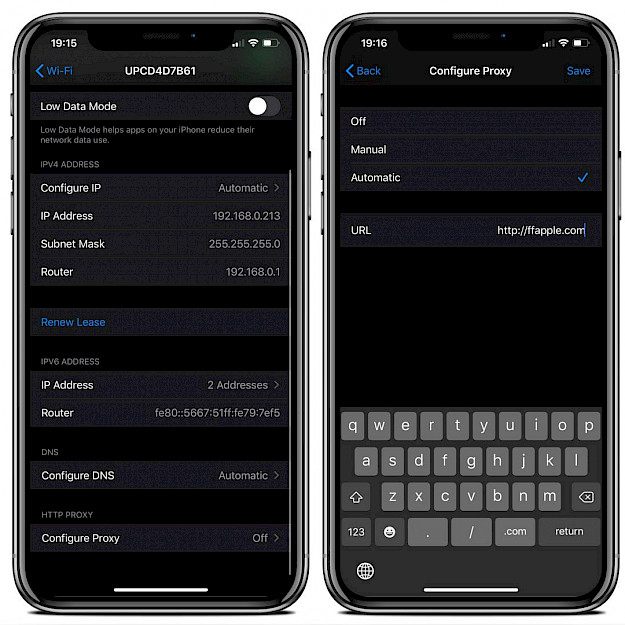 Step 5. Disconnect Wifi and reconnect to your Wifi Network.
Step 6. Clear Safari history cache.
Step 7. Tap on Install TopStore from Safari to start the installation process.
Step 8. Allow this website to open Settings.
Step 9. Navigate to Settings → General → Profiles and Device Management.
Step 10. Install the TopStore Profile on your device.
What is TopStore?
TopStore app is one of the most popular third-party cracked AppStores for iOS 13 with best apps, game hacks, tweaks, jailbreak tools available for free. Like all other stores also this AppStore uses a developer certificate to install apps and it can be revoked by Apple. TopStore supports all devices running iOS 8 up to iOS 13.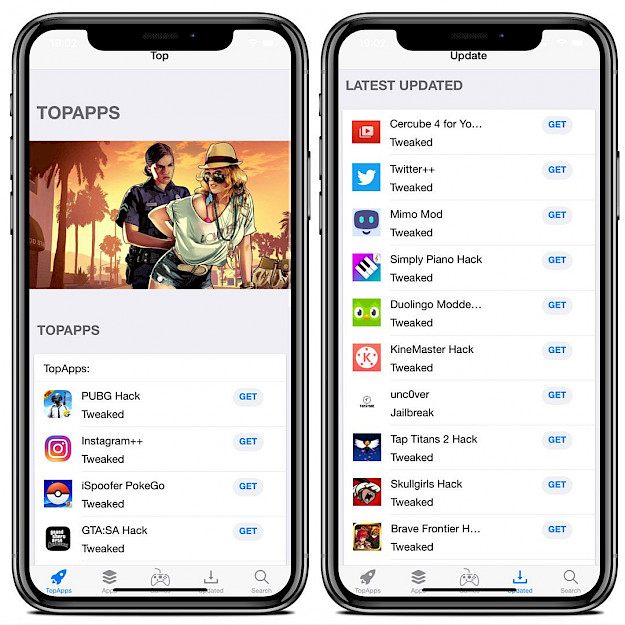 TopStore App is a free platform allowing you to install tweaked apps, and games for free on iPhone, iPad, iPod Touch. If you are using apps like AppValley, TutuBox, Panda Helper, Tutuapp, you will also know exactly how to use Top Store.
Download popular tweaks such as Pandora++, YouTube++, Spotify++, TikTok++, Tweeter++, Facebook++, Instagram++, WhatsApp++, SnapChat++, and best streaming platforms like Play Box HD, Zinitevi++, MediaBox HD, CinemaBox, etc.
What's more, the jailbreak community can find in the store tools like unc0ver, RootlesJB, Chimera Jailbreak, RootlessInstaller, which can be installed without a computer. What's more, TopStore is packed with popular emulators including Delta, GBA4iOS, iNDS, Provenance, PPSSPP, and many others.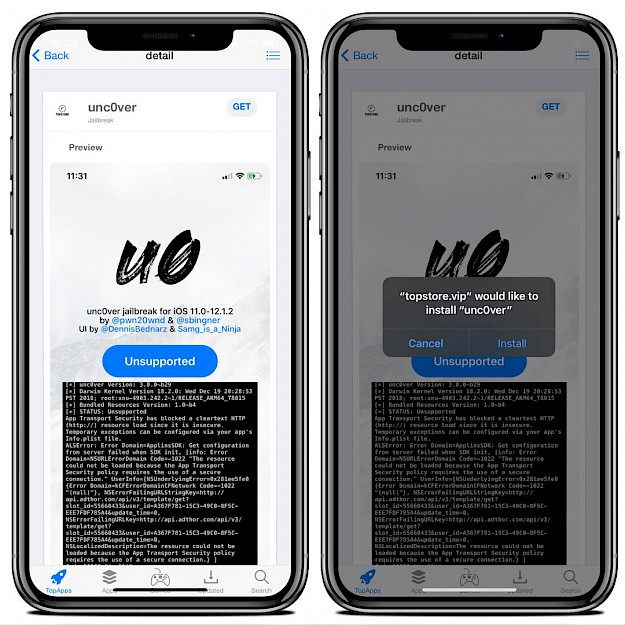 Of course, success depends on the certificate status. If the certificate was revoked the apps will not install. Use the ffapple method over a Wifi connection to run the apps anyway. This method doesn't work over a carrier connection.
Frequently Asked Questions
Is TopStore safe?
Yes, installing TopStore App on iOS is 100% safe and secure. To make your downloads invisible in the network use any VPN software. The app doesn't contain any malware software that can harm your device. Always install this kind of apps from a trusted source because cracked apps can contain viruses.
What system supports the AppStore?
The store works with iOS 8 up to the newest version iOS 13. There is no need to Jailbreak your iPhone, iPad, iPod to make the TopStore work on iOS system.
Is TopStore available for Android?
TopStore was never released for Android devices. If you see a website providing the TopStore for Android it's fake. TopStore was developed only for iOS and it works only with Apple platform. Android devices are not supported.
Is TopStore free?
Yes, TopStore is released absolutely for free, and all apps and games installed through the store are free as well. You don't need to pay for anything provided by the 3rd party AppStore for iOS. Install iOS app or jailbreak tools on your iPhone.
How to fix TopStore?
If TopStore app is not installing or if it crashes when you try to open the app it's probably related to the certificate that was revoked by Apple. You can try to reinstall the AppStore or try to add a proxy that will allow you to run revoked apps on iOS.
Do I need an Apple ID or jailbreak?
No, the store works using an enterprise certificate and there is no need to provide your Apple ID and password, and there is also no need to jailbreak your device. The only restriction of the TopStore app is that your device must be running iOS 8+.
Can I download hacked iOS games?
Yes, TopStore is packed with game hack and tweaks that can be installed for free on your device. Be aware, that hacked games are illegal to download, and using a tweaked app can get you banned. Always use an alternative account when you install hacks.
Why TopStore isn't working?
If the TopStore app will not install or it will not open it's definitely related to a revoke. It means that the certificate was monitored by Apple and next get revoked due to the piracy procedure. It means that you can't install apps until the developer provides a new certificate.
Best Alternatives for iOS
If for some reason you don't like TopStore there are also available other 3rd-party Cracked App Stores alternatives for iOS. Choose the best app store for you.
1. Panda Helper
Panda Helper is a free AppStore where users can download games and applications for free on iOS. In the utility category, you can find also jailbreak tools, tweaks, hacks, etc. The app allows users to download paid apps for free. This is a great non-jailbreak TopStore alternative.
2. Ignition
Ignition App is the best place to find Tweaked Apps, Hacked Apps, Emulators, Jailbreaks for iOS. Access the library of hundreds of apps for iOS 11 and iOS 13. Install Ignition Store from the official source without a computer. No jailbreak required as well.
3. CyrusHub
CyrusHub Mist is a new platform to install apps, tweaks, emulators, jailbreak tools on your iPhone, iPad, iPod devices without jailbreak. You can find here a few packages available in Cydia Repositories and install them on jailbreak free iOS 13. No computer required.
4. Tutubox
TutuBox is a small store with access to the most wanted emulators, jailbreak tools, hacked games, and tweaked apps for iOS. Like all other stores also this AppStore uses a developer certificate to install apps and it can be easily revoked by Apple. Fortunately, there is a workaround that can work to fix this issue.
5. AppCake
AppCake is an iOS App Installer that can install cracked iOS apps, install DEB files, download magnet, and .torrent files. AppCake is compatible with iOS 9 to iOS 13. You can install the app on a Non-Jailbreak device with premium service iPASTORE.
6. AppValley
AppValley is a platform to download and install apps on iOS 8 to iOS 13. It doesn't require a PC to install AppValley on your iPhone. Go through the step-by-step guide to install the app on your device.
7. Flekstore
FlekStore is a free 3rd-party App Store for iOS allowing you to install ++ apps and tweaks without Jailbreak. TopStore alternative is compatible with iOS 9.3.5 up to iOS 13. Moreover, you can add manually new FlekStore Repositories to the app to access even more applications for download.
External links
You might also like