Provenance emulator is the easiest way to play your favorite games from popular consoles on iPhone. Move back in time and play on Atari, Nintendo consoles, Sega, and even PlayStation (PSX/PS1) from iOS or tvOS. Install Provenance using Impactor, without jailbreak and PC.
---
What is Provenance emulator?
Provenance is a multi-emulator frontend for iOS and tvOS, supporting various Atari, Bandai, NEC, Nintendo, Sega, SNK and Sony console systems. Main features include options to save states, adjust controller overlay opacity, play in portrait or landscape orientation.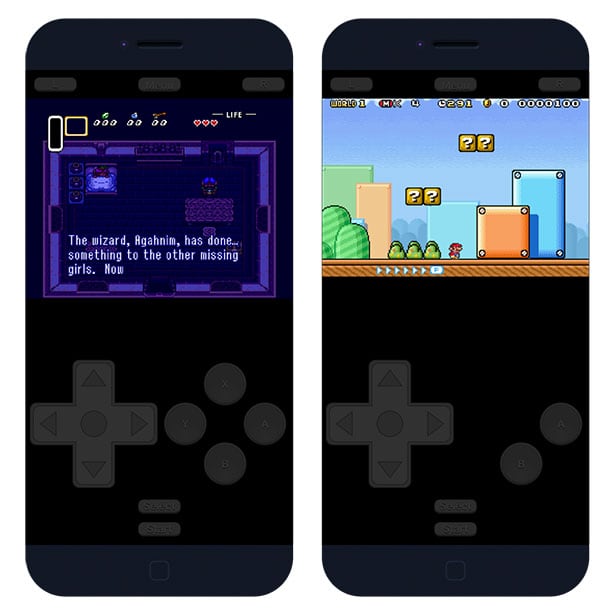 All games are emulated at full speed, and you have multiple options for managing ROMs, Game Saves, and Cover Art. Download Provenance emulator ROMs directly from the mobile browser, import games from other mobile apps and AirDrop, copy via desktop app 3uTools, or the built-in webserver.
The console emulator for iOS and tvOS offers support for MFi Game Controller and iCade Controllers. Provenance emulator is packed with automatic ROM matching (Game Title, Cover Art, Description, Genre, etc.) via OpenVGDB and ROM customizations features.
From emulator settings, you can activate autosave feature, disable auto-lock, change controller opacity, show FPS count, adjust volume control, choose controller to use, vibrate on button press, automatically load last save game on lunch, use CTR filter, and more.
Download Provenance IPA
AltStore can activate max 3 apps on your iPhone using the free certificate. Every 7 days after installing apps, you need to resign apps and send them to the AltServer (running on PC or Mac), which installs the resigned apps back to your device using iTunes WiFi sync (works also using a USB cable).
Step 1. Download AltStore and install the app on your PC or Mac.
---
Or use any other Cydia Impactor alternative for Windows or macOS.
---
Step 2. Download Provenance.IPA version 1.4 or ProvenanceBeta.IPA version 1.5b on iPhone.
(ProvenanceTV.IPA version 1.4 or ProvenanceTVbeta.IPA version 1.5b for Apple TV).
Step 3. Lunch AltStore and navigate to "My Apps" section.
Step 4. Tap on the + button available form the left-right corner.
Step 5. Select downloaded Provenance.IPA file to install.
Step 6. AltStore will start installing Provenance Emulator for iOS.
Step 7. The Provenance app will be available from your home screen.
To prevent apps from expiring, AltStore can refresh apps in the background when using the same WiFi network as AltServer. The installed apps will be not revoked in the least expected moment thanks to manual installation using your free Apple certificate. Remember that your PC must be on to sing IPAs.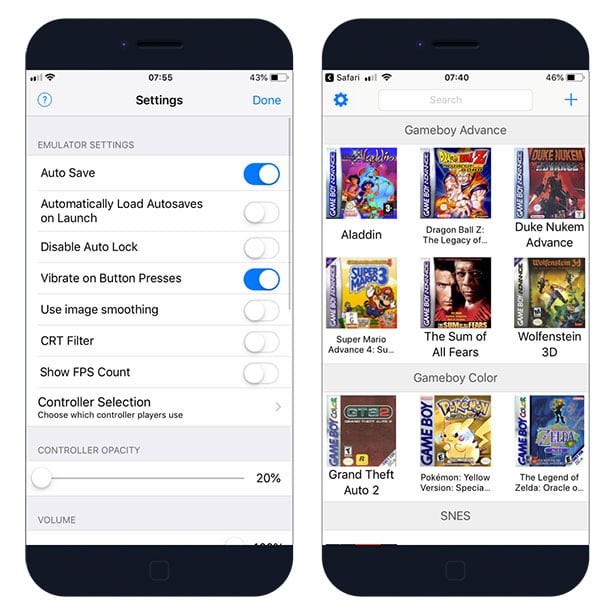 Install Provenance emulator without a computer
If you don't own a PC you can also try to install Provenance app with web links. This method uses an enterprise certificate that is regularly revoked by Apple and the app will stop opening. We provide download mirrors for Provenance. If the links are not working, try again in the next 24h.
Step 1. Click Install Now from your browser.
(mirrors: IgnitionApp, TweakBox, iOS Ninja)
Step 2. Tap Install on message prompt "would like to install Provenance".
Step 3. Provenance emulator app Icon will appear on your Home Screen.
Step 4. Navigate to Settings → General → Device Management.
Step 5. Find the newly installed Enterprise App Certificate and trust it.
Step 6. Run Provenance emulator app.
Now you can run the emulator like any other installed app. If the application will not work, it can be related to certificate revoked by Apple. Basically, it means that you need to reinstall the app to make it work again. Go again through all steps or use an alternative method to install Provenance Emulator.
When you completed all step your Provenance Emulator should be installed correctly on your iPhone. After Provenance Emulator will be downloaded you can't run the app. An Untrusted Developers Message will appear and it's required to complete all tasks from Step 8 in our guide above.
If you have a problem installing Provenance Emulator from our link you can also try alternative options and find the app via popular Cracked App Stores. Free Provenance Emulator is available via Ignition App, Panda Helper, or AppValley. Usually when the download will not start simply try again later.
Provenance import ROMs
You can import ROM files to provenance emulator using a web server that can be activated from the + button in-app main window. Upload ROMs from desktop browsers visiting the available URL.

To import games to Provenance it's not required to use a PC or MAC. The application supports packed files allowing you to quickly extract and move the game ROMs to the emulator library.
Step 1. Open the ROM file in Safari Browser on your iPhone.
Step 2. Click the More... link.
Step 3. Select Copy to Provenance.
Supported consoles
Atari
Bandai

WonderSwan / WonderSwan Color

NEC

PC Engine / TurboGrafx-16 (PCE/TG16)
PC Engine Super CD-ROM² System / TurboGrafx-CD
PC Engine SuperGrafx
PC-FX

Nintendo

Nintendo Entertainment System / Famicom (NES/FC)
Famicom Disk System
Super Nintendo Entertainment System / Super Famicom (SNES/SFC)
Game Boy / Game Boy Color (GB/GBC)
Virtual Boy
Nintendo 64 (N64)
Game Boy Advance (GBA)
Pokémon mini

Sega

SG-1000
Master System
Genesis / Mega Drive
Game Gear
CD / MegaCD
32X

SNK

Neo Geo Pocket / Neo Geo Pocket Color

Sony
Changelog
Version 1.4
PlayStation core
Pokémon mini core
Virtual Boy core
Atari 7800 & Lynx core
Neo Geo Pocket / Neo Geo Pocket Color core
PC Engine / TurboGrafx-16 (CD) core
SuperGrafx core
PC-FX core
WonderSwan core
CRT Shader
You might also like