Hide your iPhone statusbar with just one tap - ConorTheDev released a new simple tweak that will make it happen without respringing your device. It works on notch and standard iPhones. Download Peep tweak from the Cydia Repo for free.
---
What is Peep tweak?
Peep is a simple tweak that adds to your device an option to quickly hide and show the statusbar with just one tap. After installation, the peep tweak adds a dedicated preference pane to the Settings app from where you can configure all options. Be sure to use always the latest version of the tweak.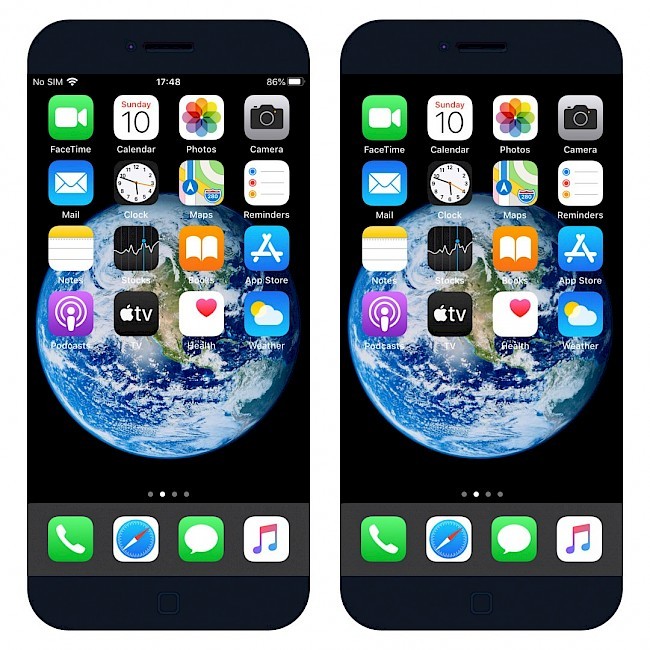 To hide temporarily your status bar simply tap on it. Peep tweak works on the homescreen and lockscreen at the moment. The settings are applied instantly without the need to respring your iPhone. From the settings pane, you can toggle on or off the tweak, and also disable the animation.
Peep tweak is compatible with iOS 12.0 to 13.4.1 running on unc0ver or checkra1n jailbreak. For those interested ConorTheDev released the tweak as an open-source project, and you can check the code via GitHub branch if you are interested.
Peep tweak Repo
You are just a few steps from installing the tweak from Cydia Sources. To add peep Repository to your list of Cydia Sources follow our step-by-step guide.
Step 1. Open Cydia on your iPhone.
Step 2. Tap Sources → Edit → Add the URL peep Repo.
Step 3. Switch to Search Tab and enter peep.
Step 4. Tap the Install button.
Step 5. Go to Settings → peep to configure the tweak.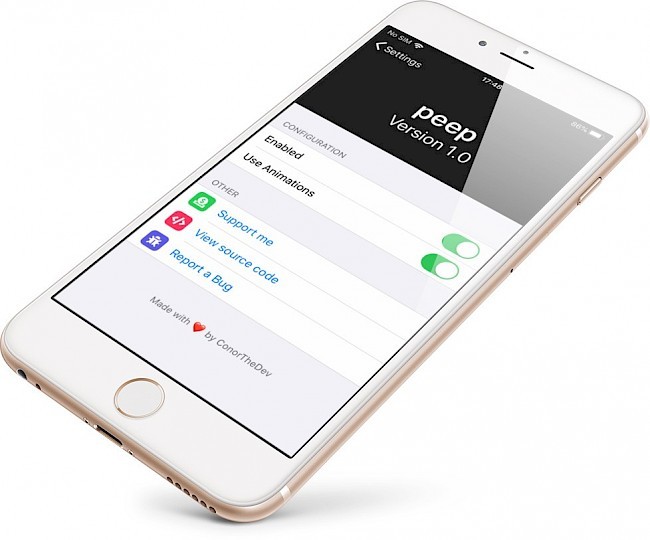 Changelog
Version 1.0
You might also like