Shade Zepheri released Nougat, a brand new jailbreak tweak that brings the Notification Panel from Android Pixel, Nougat, or Oreo to your iPhone. Swipe down to access the new Notification Center. Install this premium tweak from Chariz Repository. Download Nougat tweak for $1.99.
---
What is Nougat tweak?
Nougat tweak provides three new Notification Center styles inspired by Android devices to your iPhone. You can switch between Pixel, Nougat, or Oreo interface from the preference pane installed in the Settings app. The main panel is comprised of four modules to provide convenient shortcuts.
The new Notification Center provides a lot of useful features. Quickly view the current time and your battery percentage from the Status Bar. Control your device's brightness, customizable toggles to control your device, and access Nougat's settings to quickly change toggle layout or theme.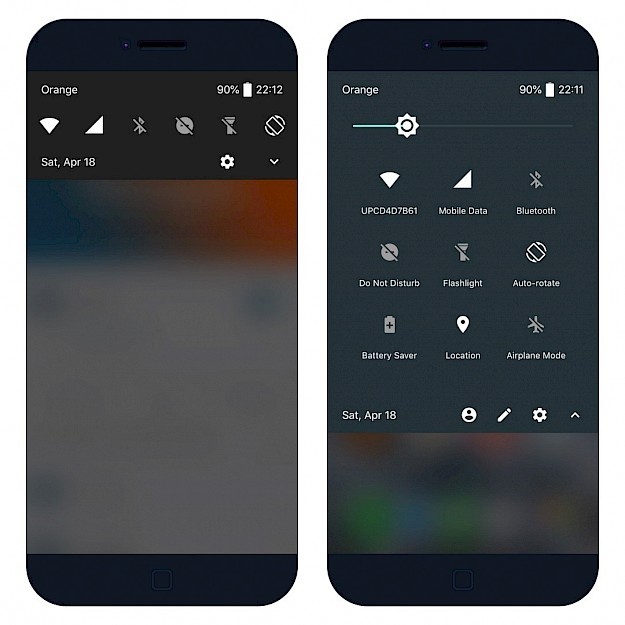 Swiping down from the top left corner will activate the system Notification Center. To invoke the Nougat tweak Notification Center swipe down from the middle of the screen. Shade Zepheri spent a lot of time creating Nougat and making all UI animation smooth and the price for the work is relevant.
Below the Main Panel, Nougat provides convenient access to your notifications. Quickly launch and manage your notifications with just a swipe. The notification list is packed also with a MiniPlayer when music is playing, so you can pause, play, or skip your current music effortlessly.
Nougat comes with four built-in color themes for you to choose from (including native system appearance setting). Moreover, you can also edit or rearrange the switches present on the main panel. From preference pane, you can toggle Nougat on or off on demand, select a preferred appearance.
There is also an option to configure the sort order for your preferred toggles and shortcuts (Wi-Fi, Data, Bluetooth, Do Not Disturb, Flashlight, Rotation Lock, Battery Saver, Location, Airplane Mode, Hotspot, Nightshift, VPN). Nougat tweak works on jailbroken iOS 10, 11, 12, and 13 devices.
Nougat tweak Repo
The tweak works on both unc0ver and checkra1n jailbreak tools running on iOS 10 - iOS 13. To add Nougat tweak Repository to your list of Cydia Sources follow our step-by-step guide.
Step 1. Open the Cydia app on your device.
Step 2. Tap Sources → Edit → Add the official Nougat tweak Repo.
Step 3. Switch to Search Tab and enter Nougat.
Step 4. Tap the Install button.
Step 5. The tweak can be configured from Settings → Nougat.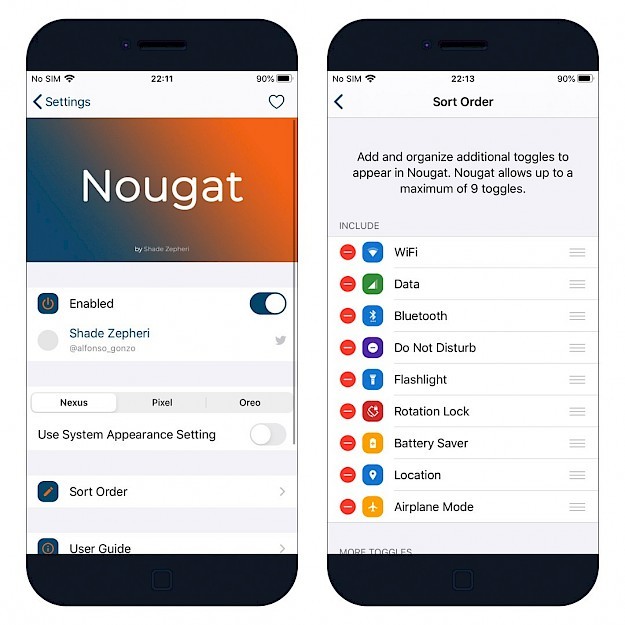 Will you install Nougat? Leave a comment why or why not are you interested to download this tweak.
Changelog
Version 1.0
You might also like