September is around the corner; you know what it means, right? If you are an Apple product lover, then you definitely know why September is so special. The answer is hidden in the next big question, "Are you excited for the next iPhone series or apple watch"? If you are? Then you know that it will most likely be released in September.
The reason can be many, but In Apple's example, the scheduling in September allows them to have its WWDC developers conference right before big launches in the summer, when the weather in Cupertino and San Francisco is at its most pleasant phase. In the summer, blitz developers, and in the fall, blitz retail customers. The first two quarters of the year are spent focusing on sales execution so that when the new iteration launches in September, they can brag about their best results.
What is WWDC?
WWDC stands for the Worldwide Developers Conference. It's an annual gathering of Apple's developer partners that create the software, applications, and experiences that run on Macs, iPhones, and other Apple products. On the very first morning, (or evening, if you're viewing from a location such as the United Kingdom) of WWDC, Tim Cook and other Apple employees give a keynote presentation, announcing the major software updates for the year: new features and other changes coming in the next versions of, iPadOS, macOS, iOS, watchOS, and tvOS for the iPad, Apple Watch, iPhone, Mac, and Apple TV.
This is clearly essential information for developers, but Apple device customers should pay close attention to the presentation because many of the new features slated for Apple products arriving later this year will also adorn a number of existing devices. Apple has previously announced new hardware items during WWDC keynotes, such as the new iMac Pro in 2017 and the new Mac Pro with a new display in 2019; however, WWDC 2021 will be solely focused on software.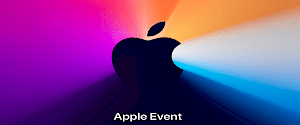 Apple Events Till Now?
So do you remember what all Apple events have taken place to date? If you don't remember, don't worry because we are here to refresh your memory.
April 2021 Event
AirTags, new iMac models, a redesigned Apple TV 4K, and revised versions of the 11 and 12.9-inch iPad Pro were announced during an Apple presentation in April 2021. It's unclear whether we'll see further product announcements in May, but the next chance for new gadgets will most likely be during WWDC in June.
June 2021 Event
In June, Apple announced iOS 15, iPadOS 15, watchOS 8, tvOS 15, and macOS 12 Monterey during its Worldwide Developers Conference. Apple did not unveil any new hardware at WWDC instead focusing on new software updates set to be released in the fall.
Now let's jump to what is the next Apple Event that we are going to witness soon:-
However, no official or unofficial news on the precise date and time of Apple's next event has been released; we believe that early or mid-September is a fair bet.
In a typical year, Apple will hold three to four events: one in the spring, one in the summer, and one or two more in the fall. September and October are the most common months for fall events. For example, new iPhones and Apple Watches are usually unveiled in September, while Macs and iPads are unveiled in October.
Despite the fact that Apple has revealed its next iPhone during a September event every year since the iPhone 5 in 2012, the company witnessed a shift in that trend in 2020; due to manufacturing delays induced by the coronavirus pandemic, the firm saw a change in that pattern in 2020. The Apple Watch 6, upgraded iPad models and Apple Watch SE were introduced during last year's September event, but no new iPhone was announced. However, the firm eventually debuted the iPhone 12 in October. Due to the epidemic, Apple's autumn event last year was likewise only available online. However, the webcast was accessible on the company's website.
New Product Launch in Next Apple Event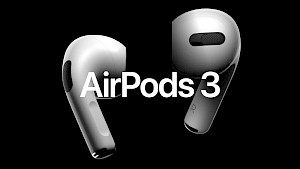 1. Airpods 3
It is speculated that Apple will release the third generation AirPods this year. While it was previously rumoured that the AirPods will be available in the first half of 2021. Despite credible sources indicating that Apple's AirPods 3 will be released in the first half of 2021, the firm did not release the third generation AirPods in the first half.
According to reports, the Apple AirPods 3 will be released in September of this year. Apple will release the AirPods 3 in September of this year, according to a report in DigiTimes.
It's also worth mentioning that Apple released the AirPods Pro in October of this year. There is no official date for the introduction of the next-generation AirPods. According to the source, Apple would like to capitalise on the 2021 holiday season and hence would debut the AirPods at a time when the firm might be ready to sell units during the holiday season.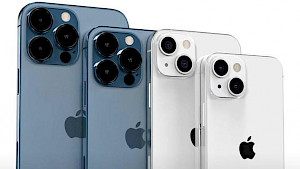 2. iPhone 13
Apple plans to release four iPhone 13 variants in the same sizes as the iPhone 12 devices, with the same basic design. Camera upgrades, an A15 chip, and quicker 5G are all predicted, as are 120Hz ProMotion displays. One of the most significant design differences for the iPhone 13 models will be a reduced notch. Improvements in battery life are also planned, as are some camera tweaks.
The Apple iPhone 13 is one of the most anticipated high-end gadgets of the year, owing to the fantastic specifications that it is expected to contain. According to recent rumours, the company's future smartphones would have ProMotion screens (with high refresh rates), bigger batteries, and a smaller notch. Furthermore, according to a new rumour, the Cupertino business is also expected to improve the charging rates of the soon-to-be-released iPhone 13.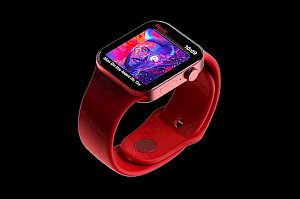 3. Apple Watch Series 7
Apple releases new Apple Watch models every year, but we don't know what to anticipate from the Series 7. We may get new health sensors, but there are no confirmed rumours at this time.
The 6th series of Apple Watch is the most current iteration of the Apple Watch, which debuted in 2015. It will be available in September 2020. The Apple Watch Series 6 appears identical to the Series 5, but it has numerous important health-related capabilities as well as a faster CPU for improved performance.
Conclusion
After its September event, Apple frequently conducts a second autumn event, occasionally focusing on iPads or Macs. These events have previously occurred in October and November, so we may see a late autumn event this year as well products that do not debut at the September event. For example, the MacBook Pro is due this autumn, and it is such a major update that it will very certainly have its own presentation apart from the iPhone event between September and October.
So here we can postulate that there will be a lot on Apple's plate to plan for all the Apple fans after the September event.
You might also like