There any many tools to install IPA files on iOS but most of them don't work 100% failing to sign or sideload some apps to your iPhone. LightiningSign app is the first solution that allows you to sign IPAs directly on the device and so far it works with all files. Download LightiningSign app and valid certificates for iOS.
---
What is LightiningSign app?
LightiningSign is a free AppStore app allowing you to sign and install any IPA file directly from your iPhone. There is no need to have a computer to sideload IPAs using this tool. It uses an enterprise certificate to install apps and it works with all packages. If AltStore doesn't work use LightiningSign app, because it will.
The application requires iOS 10.0 or later, and works on almost all devices including iPhones, and iPads. Of course, the latest iOS 13 is also supported. LightiningSign is a signature tool for files, which can be downloaded on your device and shared back to the tool for signing. Signed files can be easily installed on the device.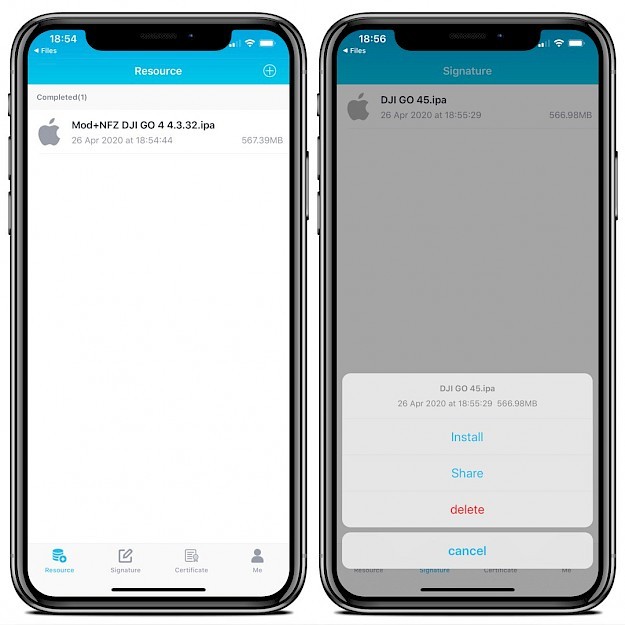 Free development certificate allows you to install up to 3 apps per device and sign no more than 10 ID's. Every 7 days after signing, it's required to repeat the install process. Using LightiningSign app you can install any IPA with a valid enterprise certificate, and there is no need to resign installed apps every 7 days.
Moreover, the IPA installation tool gives an option to select signing certificates and offers the feature to select package model (Best, Fast, or Storage mode). Installation of large (500+ MB) files takes a couple of minutes.
Most importantly LightiningSign app works with almost any IPAs. The success rate is 100% comparing to other tools available on the IPA signing market. So far, this is one of the best Cydia Impactor alternatives, and it doesn't require a computer.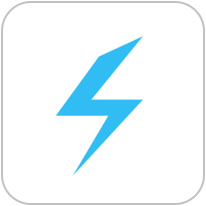 Download
Install LightiningSign with TestFlight
How to install certificates
The most important thing before you can start using the LightiningSign app is installing a valid enterprise certificate. This can be a bit tricky, but no worries, we will help you with the whole process. First, install the app on your iPhone.
Step 1. Download cert.p12 and provision.mobileprovision from Safari.
Step 2. Open iCloud app and tap Select and pick the first file.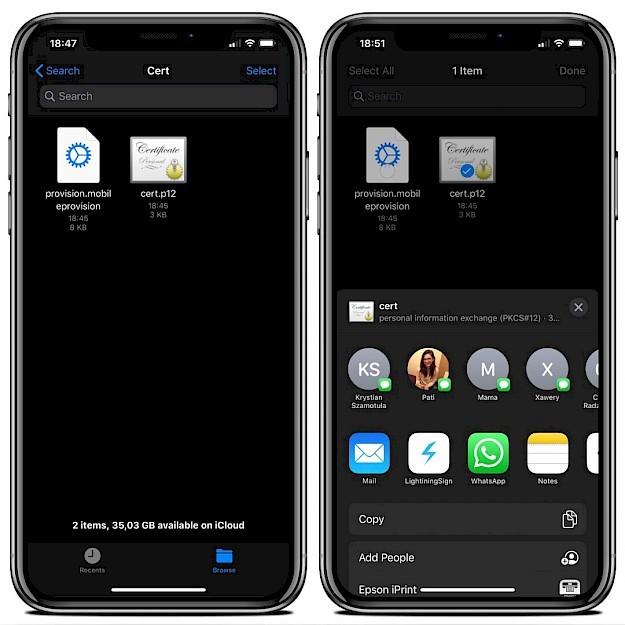 Step 3. Click on the share icon and chose LightiningSign from the list.
Step 4. Tap on the "Send to LightiningSign" button.
Step 5. Enter password: 123
Step 6. Repeat steps from 2-4 with the second file.
Step 7. Confirm the profile import.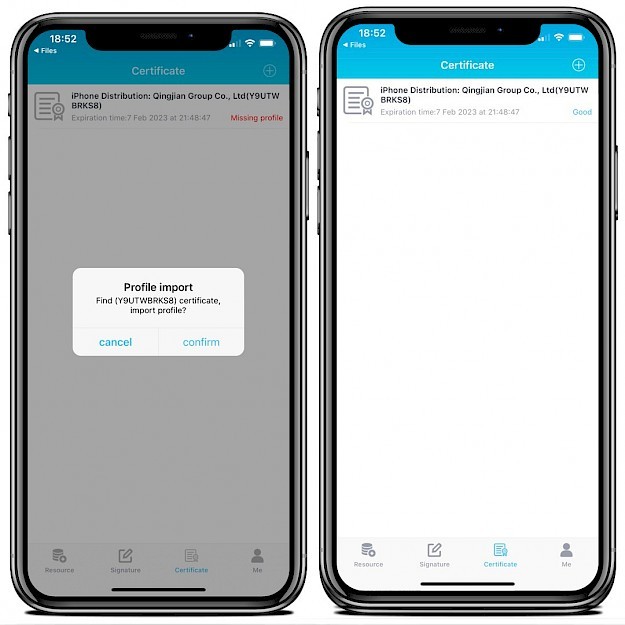 Now your fresh installed enterprise certificate should be ready to use. When it's installed correctly you will see an expiration time and status Good. Be aware that there is no need to install the profile with the Settings app.
How to sign IPA with LightiningSign
LightiningSign app with a valid certificate can install IPA files containing apps almost without any limitations. From the resources tab, you can enter a URL to the IPA file, but there is also an option to sideload apps directly from your device.
Step 1. Select the downloaded IPA from iCloud.
Step 2. Tap on the share icon and send it to LightiningSign app.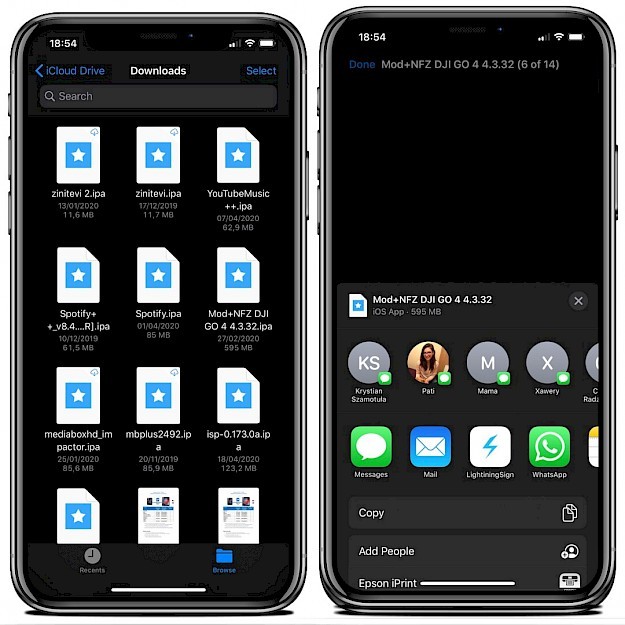 Step 3. Click on the "Send to LightiningSign" blue button.
Step 4. Select the imported IPA file from the list and tap signature.
Step 5. Click Signature to start. The app will extract, sign, and repack the IPA file.
Step 6. Open Signature tab and select the file to install.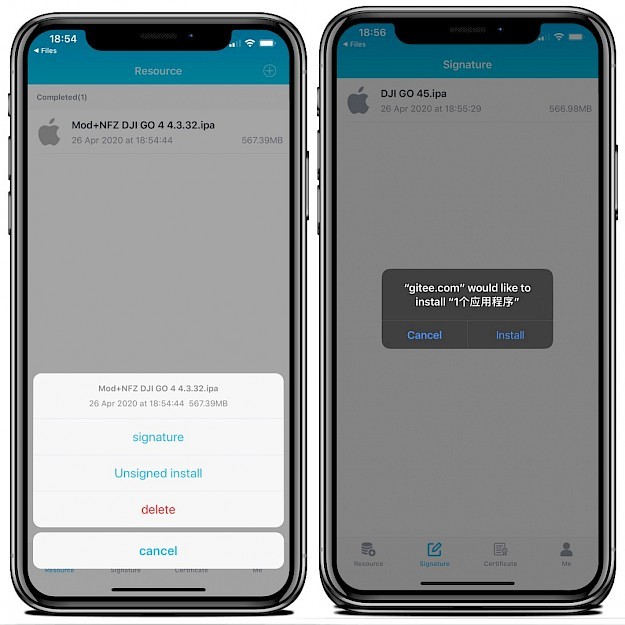 Step 7. When your app is installed the icon will appear on the home screen.
Changelog
Version 1.2.2
Version 1.2.1
You might also like