iOSGods App is one of the best sources to find game hacks, tweaks, and iOS apps. Download the 3rd-party AppStore and install hacks to popular games, and paid iOS games for free. iOSGods Store can be installed without a computer on any supported iPhone, iPad, and iPod device on iOS 12 and iOS 13.
---
How to install iOSGods App
iOSGods works on both Jailbreak and non-Jailbreak devices running iOS 13. Same as all other free app stores, all apps are signed using an enterprise certificate, that can easily get revoked. Using a proxy can help you to avoid this situation.
Step 1. Open the System app on your device.
Step 2. Select your Wifi Network.
Step 3. Tap on the ⓘ → Configure Proxy → Automatic.
Step 4. Type in the URL field "http://ffapple.com" and "Save".
Step 5. Disconnect Wifi and reconnect to your Wifi Network.
Step 6. Clear Safari history cache.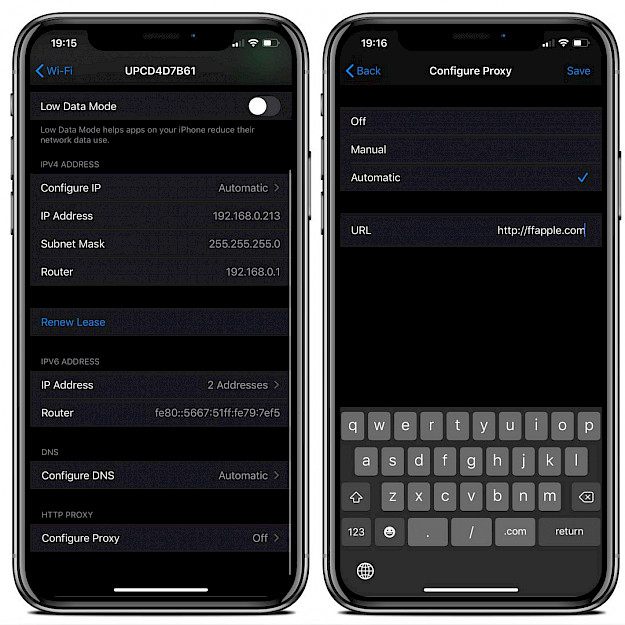 Step 1. Tap on Install iOSGods from Safari browser.
Step 2. Tap Install on message prompt "iosgods.com would like to install iOSGods".
Step 3. Navigate to Settings → General → Device Management.
Step 4. Find the newly installed Enterprise App Certificate and trust it.
Step 5. iOSGods App Icon will appear on your Home Screen.
What is iOSGods App Store?
iOSGods App is a free AppStore with access to cracked applications, and lots of game hacks for iOS. The platform is focused on game hacks and modifications allowing you to cheat and activate special features in games like additional money and lives, unlock weapons or infinite ammo, and lot more.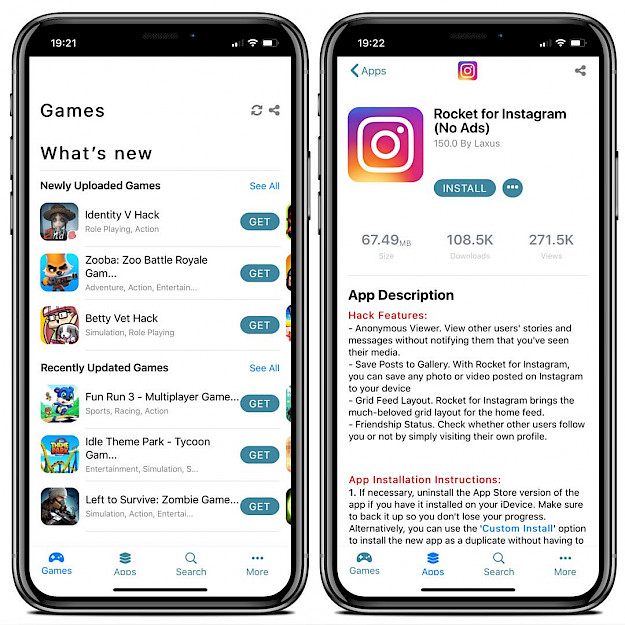 The game database is updated regularly with a new version of hacks that support the latest AppStore releases of popular games. This is the first app to provide the fastest updates for hacks by providing the biggest (tweaked) app library out there. What's more, you can sign your own IPA files or add your personal Apple Developer Program to install apps and games without revokes.
Sign your own IPA packages. Download the IPA using Safari and then share the file to open it with iOSGods App+. The app will sign and install the package without a PC using different certificates and installation methods. The signing of the app and installation all happen on your iDevice. Install duplicate instances of apps.
iOSGods Store can be installed on your device without a computer using a web profile. The app works on both jailbroken and non-jailbreak devices. One of the advantages of the store is the ability to install game modifications directly on your iPhone, and the option to download modified IPA files of games.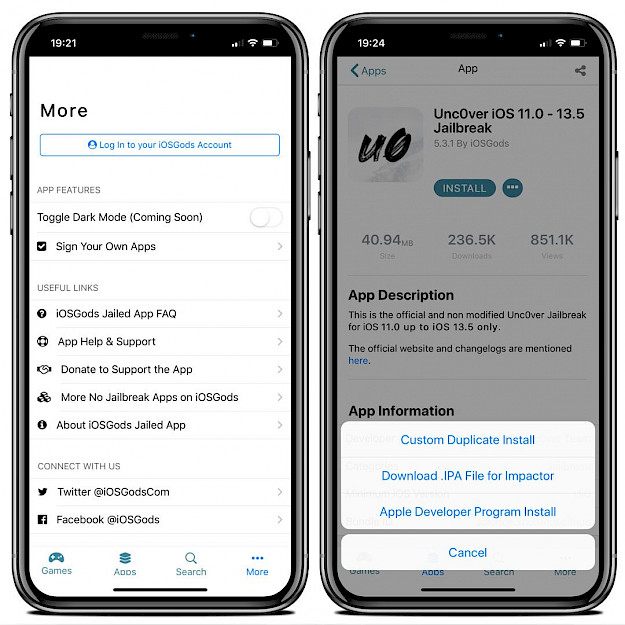 iOSGods Store is packed with most of the popular tweaked versions of games including Plants vs Zombies 2 Hack, Last Day on Earth Hack, Minecraft Hack, 8 Ball Pool Hack, GTA San Andreas Hack, The Sims Mobile Hack, Defender III Hack, and many others updated frequently by the community.
Of course, the platform offers also the option to install tweaked or modified versions of popular apps including AutoRap Moded, Cercube 5 for YouTube, unc0ver jailbreak, Rocket for Instagram (no ads), ProCam, Boom Music Player Hack, etc. Like all other 3rd party AppStores also iOSGods comes with free and paid versions. iOSGods App+ Membership is available for $19.99/Year for one iDevice.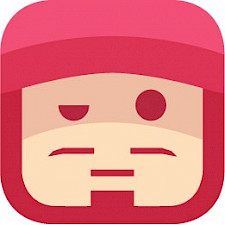 Frequently Asked Questions
Is iOSGods free?
Yes, the AppStore is completely free to use, and all apps and games offered by iOSGods are free as well. You don't need to pay for anything provided by the 3rd party AppStore for iOS. Install iOS app or jailbreak tools on your iPhone for free.
Is iOSGods App safe?
Yes, installing the iOSGods app on your device is 100% safe. The application doesn't contain any malware software that can harm your device. Always install this kind of apps from a trusted source because cracked apps can contain viruses.
Can I download hacked iOS games?
Yes, iOSGods App offers access to the all popular hacked games for free. Be aware, that hacked games are illegal to download. For the moment there are hundreds of game hacks available. If a game hack is not available in this store it will not be available anywhere else.
Why iOSGods isn't working?
iOSGods App as all other stores uses a developer certificate to install IPAs on your iPhone. Those certificates are monitored by Apple and they get often revoked. It means that you can't install apps until the developer provides a new certificate.
How to fix iOSGods App?
If iOS Gods App is not installing or if it crashes when you try to open the app it's probably related to the certificate that was revoked by Apple. You can try to reinstall the AppStore or try to add a proxy that will allow you to run revoked apps on iOS.
Best alternatives for iOS
When you are using jailbroken iOS there is a new Anti-Revoke hack (by stem grade) that allows you to enable anti revoke on all apps installed via AppStores like iPABox, Panda Helper, AppValley, TopStore, making them a great alternative to iOSGods App. You can try also the proxy method over a Wifi connection.
1. TutuBox App
TutuBox is a small store with access to the most wanted emulators, jailbreak tools, hacked games, and tweaked apps for iOS. Like all other stores also this AppStore uses a developer certificate to install apps and it can be easily revoked by Apple. Fortunately, there is a workaround that can work to fix this issue.
2. Zeus App
Zeus AppStore is a new platform offering signed apps that can be installed on any iOS device without using a computer. Access tweaked apps, popular console emulators, hacked games, jailbreak tools, and utilities from one application. Zeus App Store is compatible with iOS 13 and uses an enterprise certificate to sign IPAs.
3. Panda Helper
Panda Helper is a great iOSGods app replacement offering access to paid games and apps for free. Install the app store market on your iPhone without a computer. Navigate through categories, download apps, game modifications, jailbreaks, emulators, and more.
4. AppValley
AppValley is a free 3rd-party store that can be used to download and install games and apps on mobile devices for free. The platform supports the iPhone's, iPad's, and Android devices. Using the free platform you have access to AppStore paid apps and games without charges.
5. TopStore App
TopStore App can be compared to the iOSGods app. It's compatible with the latest iPhone XS and iPhone XS Max, and as other mentioned App Stores, also TopStore doesn't require Jailbreak, or Apple ID to work. Download cracked applications for free and install them on your iOS device.
6. AppCake 7
AppCake the free platform for iOS devices allowing you to install unsigned IPA files. The free App Store is packed with premium games and applications that can be download without the need to pay for them. The store is developed by iPhonecake and provided by iPASTORE.
7. iPABox App
iPABox is a free and ad-supported platform from where you can install signed IPA files directly on your device. Access tweaked and modified apps like Spotify++, YouTube++, Deezer++, Whatsapp++, YouTube Music++, and others including MediaBox HD, ZiniTevi, FilzaJailed, iTransmission, ToonsNow, etc.
8. CokernutX App
CokernutX offers more than 5k+ programs and games. This is a great alternative for iOSGods and other apps mentioned in this list. CokernutX works with iOS 8, iOS 9, iOS 10, iOS 11, iOS 12, and obviously with Apple's iOS 13. All non-jailbreak devices are supported.
You might also like