We didn't write anything about emulators for iOS lately and this is a great chance to come back to the topic. iNDS is our opinion the best Nintendo DS emulator for iOS 13 and iOS 12 available from Cydia Repo. Install the app without jailbreak or computer on the iPhone 5 and above. Nintendo DS emulator works also on iOS 13.5.
---
How to install iNDS on iOS
If you don't own a computer you can install iNDS Emulator with web links. This method uses an enterprise certificate that is regularly revoked by Apple. It means that the emulator tool will stop opening. We provide a few direct download links for iNDS Nintendo DS emulator. If the links are not working, try again in the next 24h.
Click on the direct download links from Safari to install iNDS Nintendo DS emulator.
Download iNDS iOS IPA
AltStore can activate max 3 apps on your iPhone using the free certificate. Every 7 days after installing apps, you need to resign apps and send them to the AltServer (running on PC or Mac), which installs the resigned apps back to your device using iTunes WiFi sync (works also using a USB cable).
Step 1. Download AltStore and install the app on your PC or Mac.
---
Or use any other Cydia Impactor alternative for Windows or macOS.
---
Step 2. Open Safari and download iNDS.IPA (9 MB).
Step 3. Lunch AltStore and navigate to "My Apps" section.
Step 4. Tap on the + button available form the left-right corner.
Step 5. Select downloaded iNDS.IPA file to install.
Step 6. AltStore will start installing SiNDS emulator.
Step 7. The iNDS app will be available from your home screen.
What is iNDS?
iNDS is a fork of the original iNDS emulator by William Cobb. Currently, emulation is powered by the DeSmuME threaded ARM interpreter and runs at nearly full speed on the iPhone 5 and above. Due to the need to mmap the entire ROM into memory, devices with 256MB of RAM are not supported.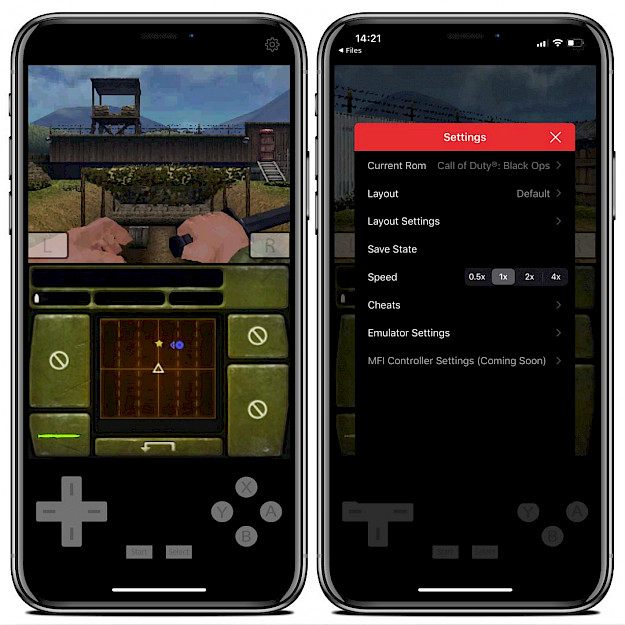 These devices include the iPod touch 4, iPad 1, iPhone 3GS, and anything below those devices. The Nintendo DS emulator is available as an open-source project via GitHub for those interested in learning more about how it works. On the website, you can find also a full changelog.
iNDS for iOS is packed with a lot of useful features. Download Nintendo DS ROM files directly to the app installed on your iPhone. The emulator allows you to search for game ROM files and download, extract, and set them to run from iNDS app. There is no need to use a PC or Mac to sideload games.
From Emulator Settings you can choose the control pad style. vibration strength, disable touchscreen, backup ROM files on Dropbox account, switch between available video filters, change games speed, speedup emulation by skipping frames, display FPS, activate full-screen settings, and more.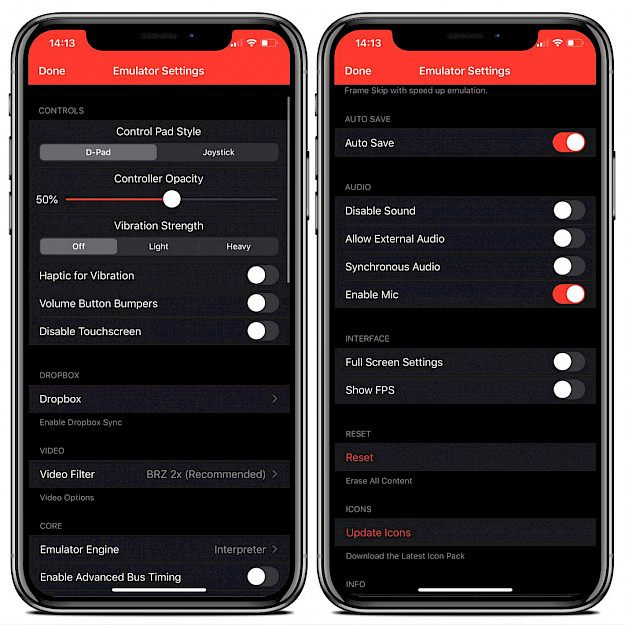 Available Settings
Choose the control Pad style (D-Pad or Joystick)
Set the controller opacity
Select the vibration strength (off, light, or heavy)
Toggle on Dropbox synchronization
Enable Haptic for Vibration
Enable Volume Button Bumpers
Disable Touchscreen
Select video filter
Enable advanced bus timing
Select emulator engine
Activate AutoSave feature
Disable sounds
Allow external Audio
Synchronous Audio
Enable Mic
Full-Screen settings
Show FPS
Reset all setting to default
iNDS Repository
You are just a few steps from installing the iNDS from official Cydia Sources. To add iNDS Repository to your list of Cydia Sources follow our step-by-step guide.
Step 1. Open the Cydia app on your device.
Step 2. Tap Sources → Edit → Add the official iNDS Repo.
Step 3. Switch to Search Tab and type iNDS.
Step 4. Tap the Install button.
Step 5. The app icon will be available from the home screen.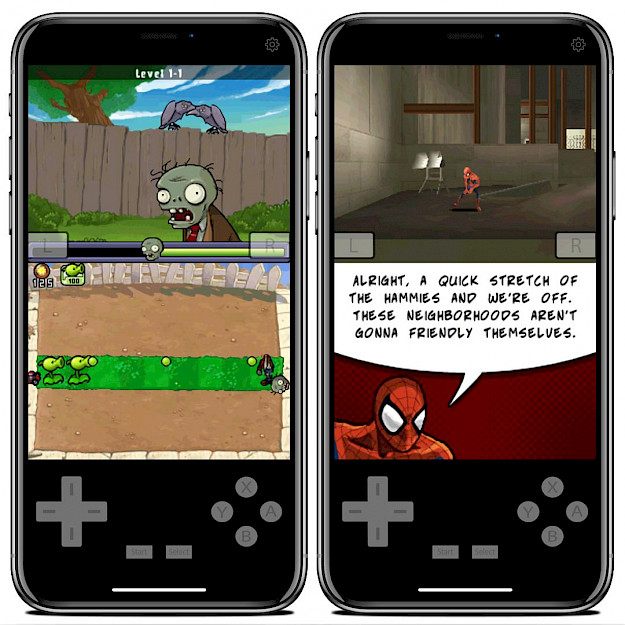 Other Nintendo DS emulators for iOS
Provenance
Provenance emulator is a multi-emulator frontend for iOS and tvOS, supporting various Atari, Bandai, NEC, Nintendo, Sega, SNK, and Sony console systems. Main features include options to save states, adjust controller overlay opacity, play in portrait or landscape orientation.
Happy Chick
Happy Chick is one of the most comprehensive game emulators supporting arcade (MAME\FBA), GBA, GBC, MD, SFC (SNES), FC (NES), PSP, N64, NDS, PS1, and DC. Using this free iOS emulator you can not only play your favorite games but also download them directly to the iPhone.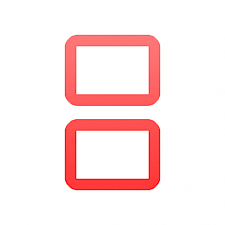 Frequently Asked Questions
Is iNDS safe?
Installing iNDS emulator on your iPhone, iPad, iPod Touch is 100% safe. The application was tested by our team and downloading the app is as easy as removing it from iOS system.
Can you play Nintendo DS games on iPhone?
The answer is absolutely yes. You can download and play all popular Nintendo DS games on iPhone installing a free emulator like iNDS app. In this article, you can find all the details on the app.
What is better iNDS or nds4ios?
In our opinion, the iNDS app is actually the best Nintendo DS emulator for iOS 13 offering all features to download and play console games for free. You will not find a better solution.
Why iNDS is not working?
When you try to download iNDS without a computer using weblinks it can happen that the app will not open. The certificates can be revoked and therefore you need to try again in the next hours or on the next day. Sideload the IPA file to make it work every time.
How to update iNDS emulator?
You can easily update iNDS Emulator to the latest version from our website. If you using Cydia to install the tweak you will be prompted from the package manager about the new release. If you signing the app with IPA files it's required to re-install to the newest version.
How to delete iNDS?
If you installed iNDS via AltStore, you can simply delete the app from the Home screen just like any other app. Once deleted, you can install the official Instagram app from the AppStore. On jailbroken devices go to your list of packages in Cydia, open iNDS, and remove it from there.
How do I sync Dropbox with iNDS?
To sync Dropbox with iNDS you must navigate to the emulator settings page. Under the Dropbox section, you will find the option to enable Dropbox synchronization. After activating this option you need to login to your Dropbox account to allow iNDS to start syncing your saves to a Dropbox folder called "iNDS" in the root directory.
How do I enable Dropbox sync on my iPhone?
iNDS can automatically upload all your game saves to your Dropbox folder. To enable Dropbox sync on my iPhone you need to allow iNDS emulator to access your Dropbox account. Open Settings page inside iNDS and enable Dropbox sync. From now one all game saves will be automatically synced with your Dropbox account.
How do I backup my iNDS?
iNDS offers only an option to backup your game saves. If you like to create a full backup including game files you need to use a Desktop software like Tongbu Assistant or 3uTools.
You might also like