iNDS is the best Nintendo DS emulator for iOS 12
kuba - Wednesday, 22 May 2019
We didn't write anything about emulators for iOS lately and this is a great chance to come back to the topic. iNDS is our opinion the best Nintendo DS emulator for iOS 12 available from Cydia Repo. You can also install it without jailbreak on the iPhone 5 and above.
What is iNDS?
iNDS is a fork of the original iNDS emulator by William Cobb. Currently, emulation is powered by the DeSmuME threaded ARM interpreter and runs at nearly full speed on the iPhone 5 and above. Due to the need to mmap the entire ROM into memory, devices with 256MB of RAM are not supported.
These devices include the iPod touch 4, iPad 1, iPhone 3GS, and anything below those devices.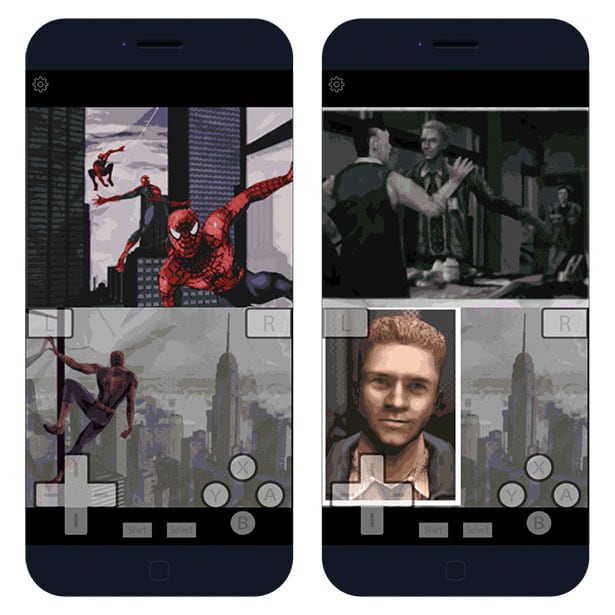 iNDS for iOS is packed with a lot of useful features. Download Nintendo DS ROM files directly to the app installed on your iPhone. The emulator allows you to search for game ROM files and download, extract, and set them to run from iNDS app. There is no need to use a PC or Mac to sideload games.
From Emulator Settings you can choose control pad style. vibration strength, disable touchscreen, backup ROM files on Dropbox account, switch between available video filters, change games speed, speedup emulation by skipping frames, display FPS, activate full-screen settings, and more.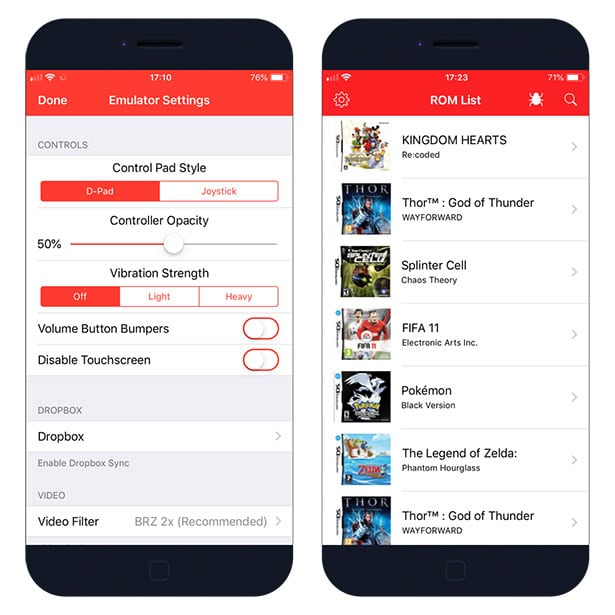 On non-jailbroken devices, you can install the iNDS app from a third-party store like TopStore. To avoid certificates revokes install iNDS.IPA on your iPhone and sign the file manually. Detailed article about How to use Cydia Impactor to sign IPA files will answer all your questions.
How to install iNDS
You are just a few steps from installing the App Store from Cydia Sources. To add iNDS Repository to your list of Cydia Sources follow our step-by-step guide.
Step 1. Open the Cydia app on your device.
Step 2. Tap Sources → Edit → Add the official iNDS Repo.
Step 3. Switch to Search Tab and type iNDS.
Step 4. Tap the Install button.
Step 5. The app icon will be available from the home screen.