FloatingDockPlus is a premium jailbreak tweak offering a number of awesome new features to your iPhone dock. With this tweak, you can add dock gestures, change dock color, and define max (up to 15) dock icons. The Plus version is packed also with multitasking features on your iPhone.
What is FloatingDockPlus?
FloatingDockPlus is one of the best jailbreak tweaks available for iOS 12. Enabling this tweak you will have more iPhone dock control. Define dock gestures that allow you to open Notification Center, Control Center, App Switcher, invoking reachability and locking your device.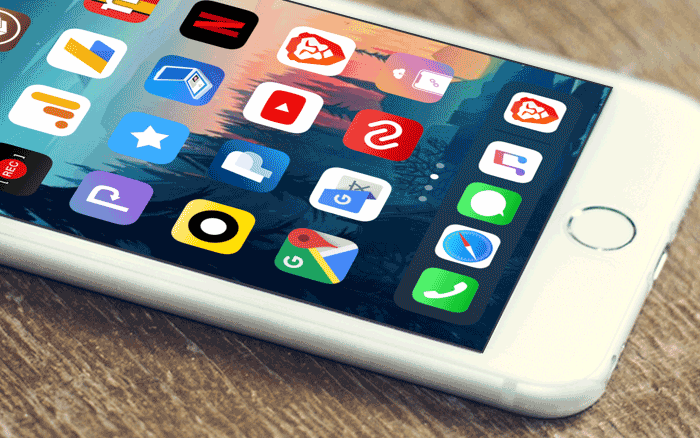 Moreover, you can access the dock by swiping up from any application. Navigating to Settings → FloatingDockPlus you can change the dock color, the number of icons, show recent apps, and also enabling the dock in switcher feature. The new iPhone dock is also animated.
One of the most exciting options packed with FloatingDockPlus is adding support for iPad-only Split-View and SlideOver features, that enable better multitasking to iPhone users. The Split-View use two apps side by side, and SlideOver uses an app in a slider view, with access to the app when needed.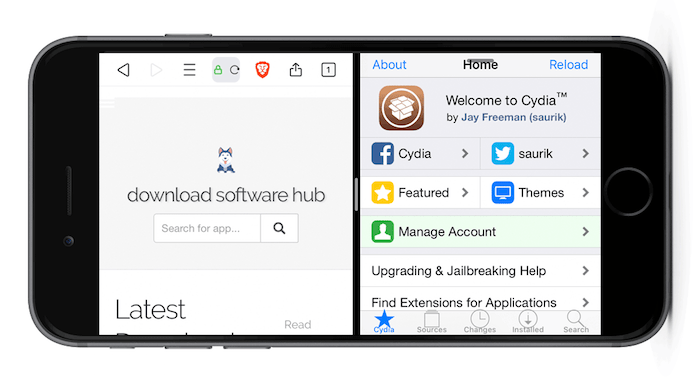 To use Split-View or SlideOver on your iPhone you need to slide the app icon from the dock to your Window. This will allow you to use the app in multitasking mode. Please install the latest update of libcolorpicker 1.6.3-1 and libsparkapplist 1.0.3 on A12 devices.
FloatingDockPlus allows you also to define blacklist apps that will not be used with these multitasking features. FloatingDockPlus tweak is available in Cydia for $1.49. It offers full support for iOS 12 - 12.1.2. This version is not compatible with iOS 13.
How to install FloatingDockPlus
You are just a few steps from installing the tweak from Cydia Sources. To add FloatingDockPlus Repository to your list of Cydia Sources follow our step-by-step guide.

Step 1. Open Cydia on your iPhone.
Step 2. Tap Sources → Edit → Add the URL https://repo.packix.com/
Step 3. Switch to Search Tab and type FloatingDockPlus.
Step 4. Tap the Install button.
Step 5. Go to Settings → FloatingDockPlus to configure the app.
Changelog
Version 1.3.4.1
Fixed App Crash on XSMax & XR for apps which are not optimized for these devices (Wyze, BOFA, etc)
Added option to blacklist certain apps from not showing up in the recent section
Minor Bug Fixes
Version 1.3.3
Changes
Fixed Splitter bar showing up even when not in split view mode on iPX & above
Version 1.3.2
Now you can resize windows in vertical Split View!
Added support for A12 devices for the upcoming jailbreak. Please install libcolorpicker from repo.nepeta.me
You might also like