There are a lot of articles explaining how to activate FCC Mode in Mavic 2 Pro and Mavic 2 Zoom in the European Union, but most of them are not valid in 2020. Starting from DJI GO 4.1.4 the Switch WLAN Settings check dialog is gone and will not come back. Learn how to Force FCC mode on Mavic 2.
---
Back in the good old days, there was a simple solution to enable FCC mode on a DJI drones. It required you to fake the GPS position to USA on your iPhone using Xcode (on Mac) or 3uTools (on Windows). Android users could use FAKE GPS app to achieve the same result.
The main method to trick the Mavic 2 that it is in a different region was to block the GPS signal on the drone itself covering it with an aluminum foil and also blocking the controller. When you changed the GPS on the phone it was used to force Mavic 2 to Switch WLAN Settings to FCC.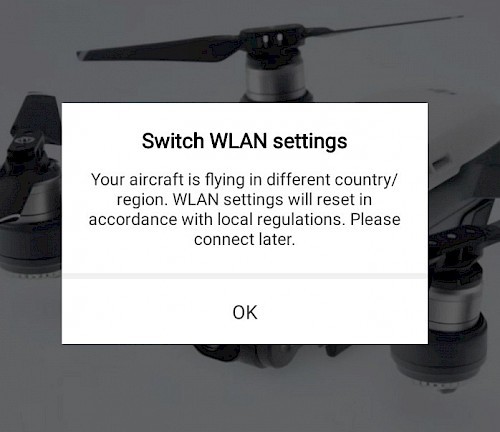 You didn't need to repeat the step each time to use FCC because the Switch WLAN Settings dialog offered an option to cancel the request to switch back to CE mode. It was important to click Cancel each time the dialog box appeared to stay in FCC. The settings are now forced to restart automatically.
Now the Mavic 2 and DJI GO 4 app checks every time the GPS position and you need to repeat this method every time to use FCC mode in CE region. The Switch WLAN Settings dialog was removed and it makes it more difficult to apply FCC (the method still works) when you are on location.
Mavic 2 FCC mode
As mentioned already the fake GPS method still works but it requires a lot of preparation to activate it. You can't enable it once and profit from it every time immediately when you start your Mavic 2, like in the old days. If you own an iOS device there a hacked mod that can activate FCC mode on the go.
DJI GO 4 mod for iOS 13 can enable FFC mode and 5.8G (available by default in USA) in CE supported region. This option allows you to extend the flight range limit from 5 km up to 7-8 km and increase the transmission quality. The newest version of mod works on DJI Go 4.3.32.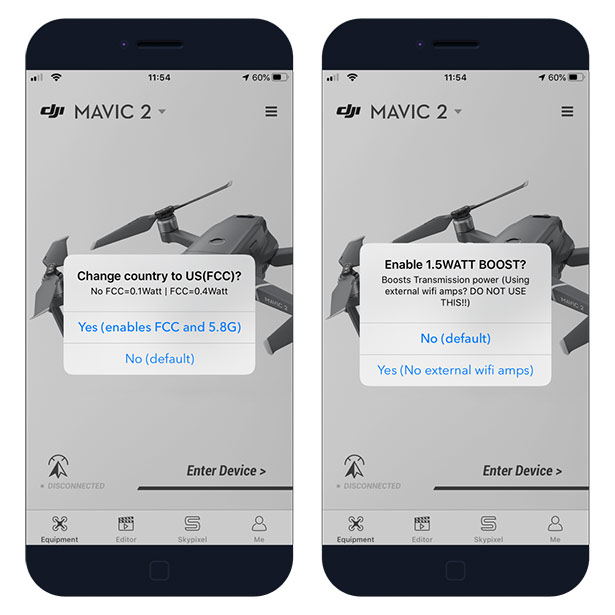 Other features packed into the app include an option to increase the number of channels to 32 to increase quality in transmission and reduce interference. Moreover, force Mavic 2 to force the device to use 2.3G (single channel) or 2.5G (LTE, single-channel), default is 2.4G/5.8G.
Fake GPS on iOS 13
To change the GPS location on iOS 13 you can use a free Windows tool 3uTools. It allows you to set a virtual location by connecting your device with USB cable to the computer and enter Longitude and Latitude coordinates. Mac OS users can use Xcode (5 GB developing platform), but we would recommend installing instead a simpler and smaller tool like Tongbu Assistant.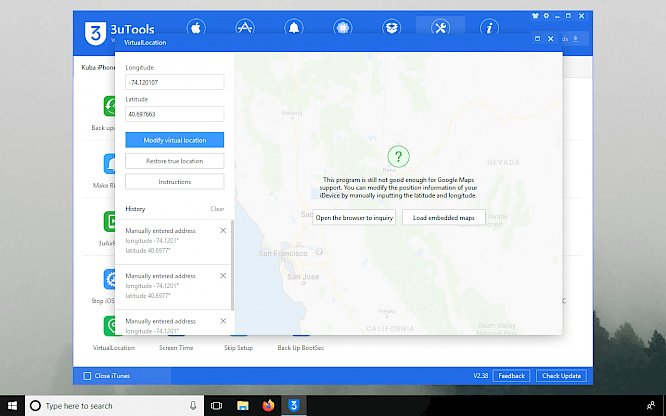 How to check if FCC mode is enabled
You will be not informed anymore if you switch to different regions with Switch WLAN Settings dialog. To check mode navigate to Image Transmission Settings inside DJI GO 4 App. If the line is lower than the -90dBm marker then you are flying in CE mode and if its at the -88dBm level you use FCC.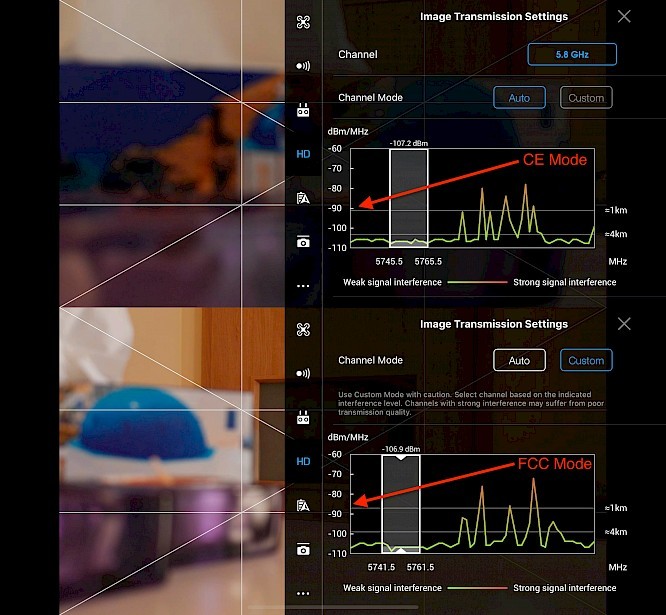 You might also like