DJI GO 4 Mod is a tweaked version of the original AppStore app allowing you to activate some additional features of your drone. This tweak patches the iOS app unlocking features like increase the number of channels to 32, enable FFC, and enable 1.5-watt boost. Download DJI GO 4 Mod IPA for iOS.
---
What is DJI GO 4 Mod?
DJI GO 4 Mod tweaked version can be installed next to the stock version downloaded from the official AppStore. Please have in mind that activating some features can be against the law in the country you stay so be sure to check local flight regulations. The tweaked app comes without any guaranty.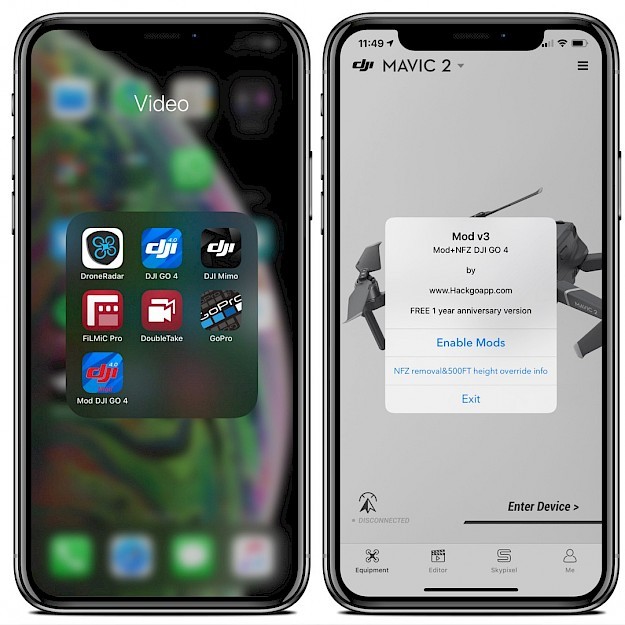 DJI products work on some flight regulations that are not always valid for countries you stay. For example, in the DJI GO 4 app you can see a restricted area (red zone) from where you can't start the drone but in reality, it can be a normal area from where you can fly without any special requirements.
Modified app works with DJI drones including Spark, Mavic Pro, Mavic Pro 2 and Mavic Zoom, but some features are available only for OccuSync DJI drone models. DJI GO 4 Mod doesn't modify the firmware. The mod tricks the app or the controller to activate some options.
DJI GO 4 Mod features
What offers DJI GO 4 tweaked modification for iOS 13? Enable FFC mode and 5.8G (available by default in USA) in CE supported region. This option allows you to extend the flight range limit from 5 km up to 7-8 km. Enables BOOST (about 1.5 watts output on some OccuSync DJI drone models) to increase the quality of transmission. Mod app will work with stock iOS and jailbreak devices.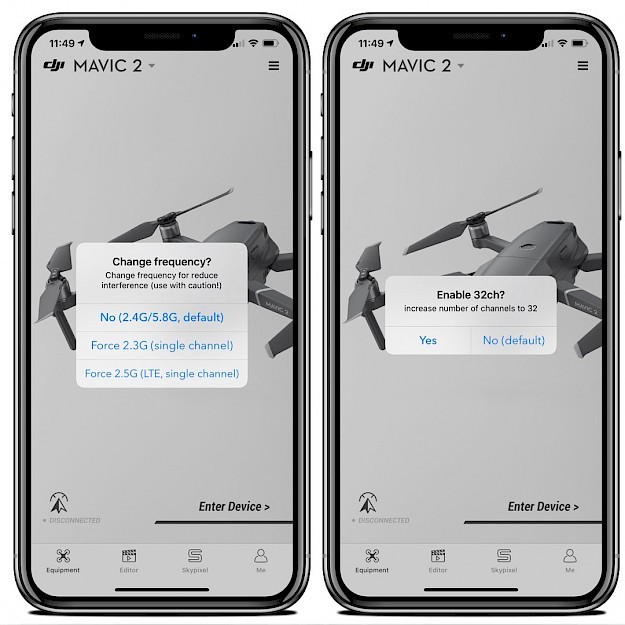 Other features packed into DJI GO 4 Mod include an option to increase the number of channels to 32. Using some channels can be illegal in your country. The benefit of activating this option is to increase quality in transmission and reduce interference. Moreover, force your drone to use a specific frequency (default is 2.4G/5.8G) and force the device to use 2.3G (single channel) or 2.5G (LTE, single-channel).
Boost and freqs mods works only for some OccuSync DJI drones and will not work with Wifi (Mavic mini, etc.) models. The boost feature can be also activated on the stock app of DJI GO 4. Because the boost mod in mod DJI GO 4 app is enabling it from the remote controller, as long as you don't turn off the remote controller or the drone it will stay enabled. You can switch to the stock app.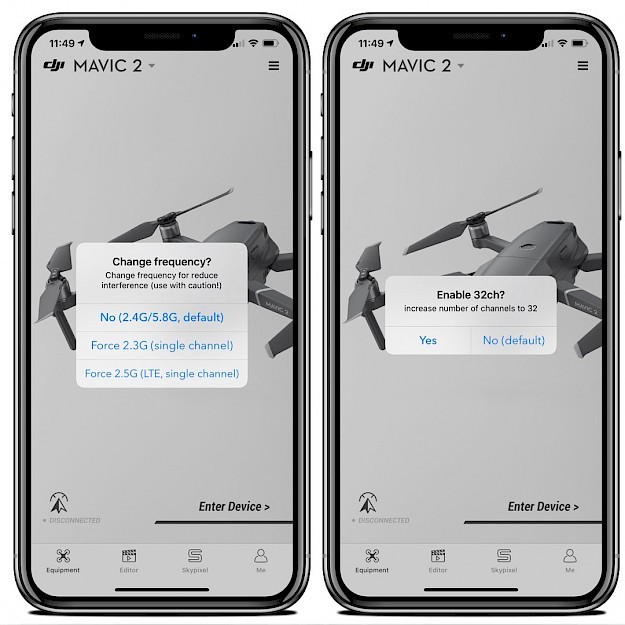 The modified app offers also an option to remove NFZ and Override 500 m height limitations. In the DJI GO 4 app you will see no fly zone limits but this feature doesn't work without modifying the firmware (there is an option to remove NFZ from Mavic Series) directly on your drone. The height limit can de be removed from DJI GO 4 app version > 4.3.20 (firmware modification on drone is required).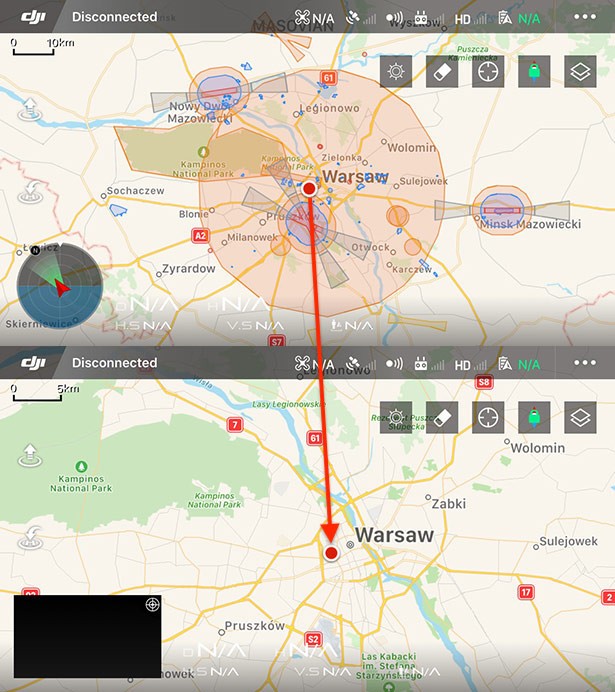 How to install DJI GO 4 Mod on iOS
Impactor can install max 3 apps on your iPhone. Every 7 days after signing, you will have to connect your iPhone to your PC and repeat the install process, however, you do not have to delete the apps. There are also no random revokes of the application on your iOS device.
Step 1. Download LightiningSign app and install the certificate.
---
Alternatively, sign the IPA using any Cydia Impactor alternative.
---
Step 2. Download DJI GO 4 Mod (567 MB).
Step 3. Select the downloaded IPA from iCloud.
Step 4. Tap on the share icon and send it to LightiningSign app.
Step 5. Click on the "Send to LightiningSign" blue button.
Step 6. Select the imported IPA file from the list and tap signature.
Step 7. Click Signature to start. The app will extract, sign, and repack the IPA file.
Step 8. Open Signature tab and select DJI GO 4 Mod IPA file to install.
After the certificate expired, you will need to repeat all steps to sing IPA file again. On jailbroken devices you can use ReProvision, the IPA signing app offering Cydia Impactor features. DJI GO 4 Mod can be installed next to the original app downloaded in the AppStore.
You might also like