Delta Emulator is an iOS multi-system emulator written by Riley Testut, the previous lead developer of GBA4iOS. Play your favorites games from platforms like Nintendo 64, Nintendo DS, SNES, Game Boy (Color, Advanced) on a mobile screen. Download Delta Emulator for iOS without a computer.
---
What is Delta Emulator?
Delta Emulator is a free iOS app to play games from Nintendo, Super Nintendo, Nintendo 64, Game Boy Color, and Game Boy Advance directly on your iPhone. Download ROMs, import the game files to the emulator, and start playing using iPhone's on-screen controls or a connected controller.
The emulator allows you to manage all games depending on the platform. From settings, you can select controller skins in horizontal and vertical mode, determine how translucent the controller appears on the screen, or manage 3D Touch shortcuts to favorites games.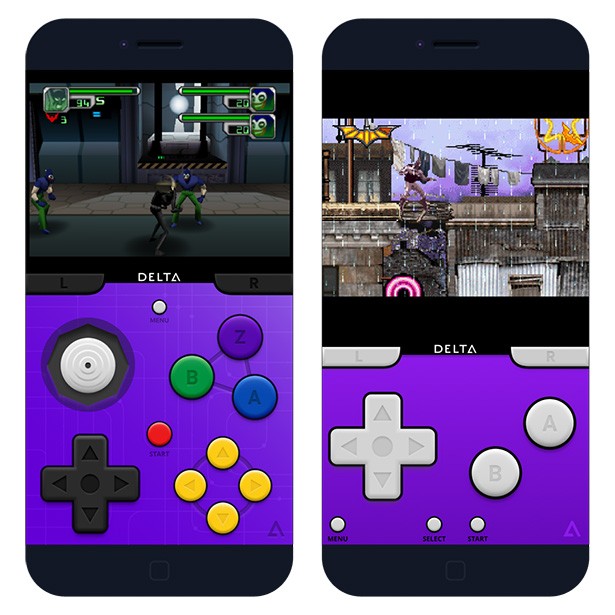 Moreover, Delta Emulator for iOS 13 allows you to save and load states and any time, activate cheat codes and fast forward option, and select buttons to hold down. Game roms can be imported directly from a web browser, using iTunes sync, or via files stored on iCloud or your iPhone.
Delta fully supports both Dropbox and Google Drive for syncing games, save data, states, and cheats between devices. This allows users to choose the option that makes the most sense for them, which is important since this is a feature everyone should have enabled in settings.
How to install Delta Emulator
You are just a few steps from installing Delta Emulator on an iOS device. Follow our step-by-step guide to download Delta Emulator. Moreover, you don't need to jailbreak your device to access the paid features for free and you can login with your standard account.
If you don't own a PC you can also try to install Delta Emulator with web links. This method uses an enterprise certificate that can be revoked by Apple. It means that the Delta Emulator will stop opening. We provide a few mirrors for the Emulator. If the links are not working, try again in the next 24h.
Download Delta Emulator iOS 13 without a computer.
Step 1. Click Install Delta Emulator from your browser.
(mirrors: AppValley, iOS Ninja, Panda Helper)
Step 2. Tap Install on message prompt "ignition.fun would like to install Delta Emulator".
Step 3. Delta emulator Icon will appear on your Home Screen.
Step 4. Navigate to Settings → General → Device Management.
Step 5. Find the newly installed Enterprise App Certificate.
Step 6. Click on the certificate name.
Step 7. Trust apps from the developer to run on your iPhone.
Step 8. Allow access to your data and tap Trust.
Step 9. Run Delta Emulator app.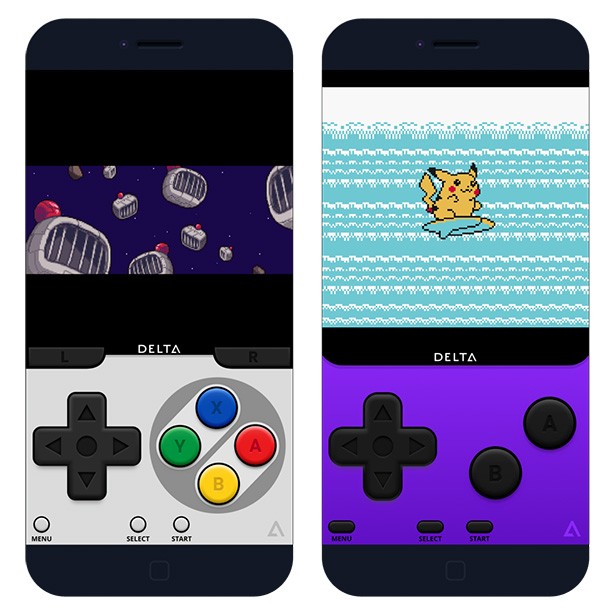 Now you can run the emulator like any other installed app. If the application will not work, it can be related to the certificate revoked by Apple. Basically, it means that you need to reinstall the app to make it work again. Go again through all steps or use an alternative method to install Delta Emulator.
When you completed all step your Delta Emulator App should be installed correctly on your iPhone. After Delta Emulator App will be downloaded you can't run the app. An Untrusted Developers Message will appear and it's required to complete all tasks from Step 4 in our guide above.
If you have a problem installing Delta Emulator App from our link you can also try alternative options and find the app via popular Cracked App Stores. Free Delta Emulator is available via Ignition App, Panda Helper, or AppValley. Usually when the download will not start simply try again later.
Download Delta Emulator IPA
AltStore can activate max 3 apps on your iPhone using the free certificate. Every 7 days after installing apps, you need to resign apps and send them to the AltServer (running on PC or Mac), which installs the resigned apps back to your device using iTunes WiFi sync (works also using a USB cable).
Step 1. Download AltStore and install the app on your PC or Mac.
---
Or use any other Cydia Impactor alternative for Windows or macOS.
---
Step 2. Open Safari and download Delta.IPA version 1.1.2 (32 MB).
Step 3. Lunch AltStore and navigate to "My Apps" section.
Step 4. Tap on the + button available form the left-right corner.
Step 5. Select the downloaded DeltaEmulator.IPA file to install.
Step 6. AltStore will start installing Delta Emulator.
Step 7. The Delta Emulator will be available from your home screen.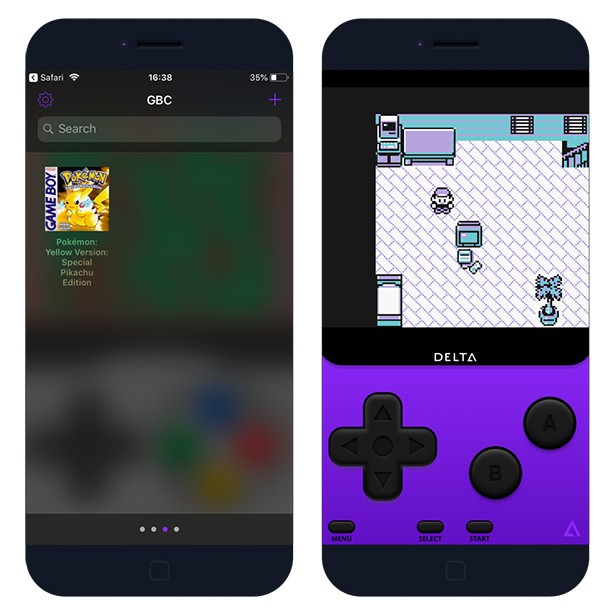 To prevent apps from expiring, AltStore can refresh apps in the background when using the same WiFi network. The installed application will be not revoked in the least expected moment thanks to manual installation using your free Apple certificate. Remember that your computer must be on to sing IPAs.
Sideloading the IPA file has some major downsides. If you didn't buy the Apple Developer Certificate, the free one allows you to sing up to 3 apps per device and the certificate is valid only for 7 days. The application will be not revoked but after 7 days it is required to re-sing the file again.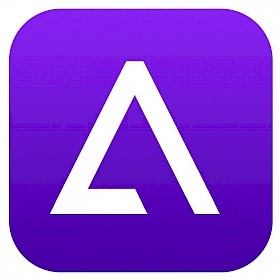 Frequently Asked Questions
Is Delta Emulator safe?
Installing the Delta Emulator is 100% safe to use and install on your device. There is no need to jailbreak your iPhone or use a computer to download the emulator.
Can Delta Emulator play GBC games on iOS?
Yes, the emulator is compatible with GBC games and you can use it to play all popular games available for the Game Boy Color platform. Game Boy Advance is also supported.
How to download games for Delta Emulator on iOS?
To download GBA or GBC games simply google for the term "GBA Roms". Download the ZIP package in Safari browser and open the file in Delta app to import. Delta supports ROM files (.nes, .gba, .z64, etc.) or .zip files containing those formats.
Delta Emulator unable to verify app?
If the emulator will not open it's probably because the app certificate was revoked and it's unable to verify the app. Reinstall the Delta Emulator or sideload the IPA file to avoid revokes.
Where are Delta Emulator ROMs stored?
All Delta Emulator ROMs are stored on iOS in location: /var/mobile/Containers/ Data/Application/ Delta/Documents /Database/Games. Backup the files or import new ones from PC to this desination.
Where are stored saves?
Delta Emulator is saving all saves to the same location as ROMs of games. In Database, a folder is located Save States folder with all game saves.
Opened ROM will not appear in the app?
Wait about 10 seconds and close the app via multitasking. The game should now appear in Delta Emulator app. If you still have problems with the .rom try to find a different source.
What are the upcoming Delta features?
Riley Testut is working on Nintendo DS support, Multiplayer support for SNES and N64 games, Native Apple TV support, ability to search for popular cheat codes, variable Fast Forward speeds, 3D Touch support in controller skins, and custom filters to alter the appearance of games.
You might also like