Cylinder adds graphical animation effects to your icon pages as you scroll through the home screen. The tweak offers 58 different animation modes. Cylinder tweak is compatible with all jailbroken devices running on iOS 4 to iOS 13 (and A12 devices), and with CarPlay. Install the tweak from BigBoss repository.
---
What is Cylinder?
Cylinder tweak is a free iOS jailbreak tweak refreshing the look of iOS home screen icons adding new animations. You can install the tweak from Cydia repo absolutely for free. Add animations like bubble, burst, dors, blinds, card, alternative spin, and tens more. Create your own animations using Lua scripts.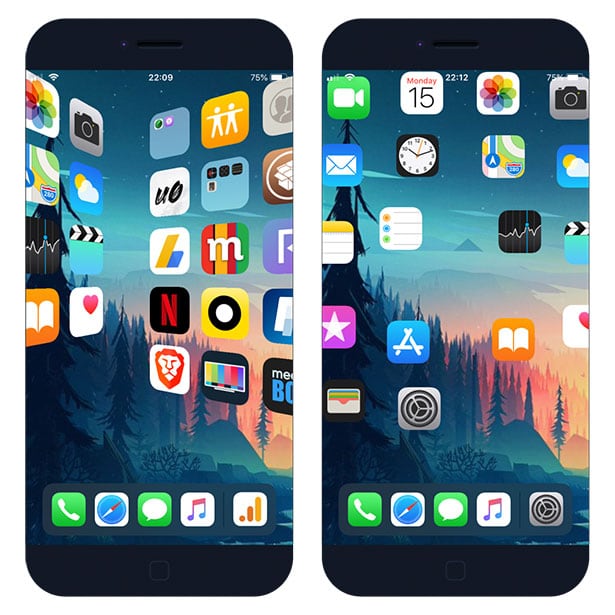 Using the tweak is really easy. After installing Cylinder, a dedicated preference pane is added to the Settings app. Here you'll find a kill-switch, a randomization toggle, and two sections for effects and formulas.
Configure options from Settings → Cylinder and activate effects, formulas, randomize animation, etc. There also an option to Enable the tweak without need to respring your device. To make it even more interesting you can select different animation for each screen. Currently, there are 45 icon effects available.
Moreover, use Formulas to save specific effect combinations and their order of selection. Formulas are basically a fancy way of saying that Cylinder will remember specific effect combinations and their order of selection. Enable favorite formula at any time to display an animation effect combination.
What's more, the dev added an option to code your own animations using Lua.
Add Repository to Cydia
You are just a few steps from installing the tweak from Cydia Sources. Add Cylinder Repository to your list of Cydia Sources.
Step 1. Open the Cydia app on your device.
Step 2. Tap Sources → Edit → Add the official BigBoss repo.
Step 3. Switch to Search Tab and enter Cylinder.
Step 4. Tap the Install button.
Step 5. Configure the tweak from Settings → Cylinder.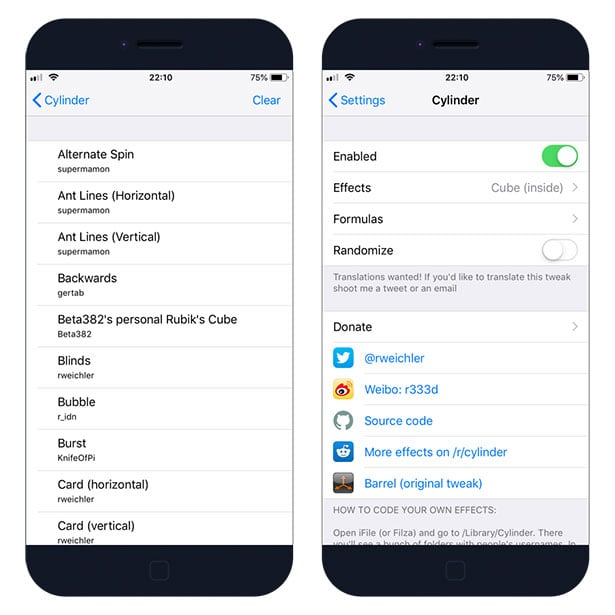 Changelog
Version 1.1
Added support for iOS 13 and A12 devices
You might also like