CotoMovies is a free iOS application to stream movies and TV Shows online and offline on all devices. It supports iPhone, iPad, iPod and you can download the app without a PC or jailbreak. Learn how to install the top-rated movie app on your iPhone without a computer or sign the latest IPA file.
---
What is CotoMovies?
CotoMovies is a continuation of Bobby Movie, a free mobile streaming app for iOS 12 - 11. You can use the app to download or stream video directly to your iPhone or TV. Moreover, the native iOS app offers support for Chromecast, Airplay, Smart TV, Android TV Box, Web Browser, and Game Consoles.
CotoMovies iOS was discontinued on 04.09.2019 and the app is not available for download.
Turn any iPhone into a small portable streaming movie device. Stream content from the app to Digital TV or TVs with HDMI Ports, AirPlay lets you stream video or mirror app screen from iOS devices to Apple TV, and Smart TV with Web Browser, or create web streaming server.
The video database offers access to thousands of movies and TV-Shows in 720p and 1080p quality with cast support. You can find here all the latest releases of movies available in theaters.
CotoMovies was translated to languages like English, Arabic, Chinese, Dutch, French, German, Hebrew, Spanish, Swedish, and Norwegian. The watch offline feature available in the movie app will allow you to watch movies during travels without the use of the Internet connection.
Additionally, download subtitles for movies and TV Shows. It offers support for over 255 subtitles languages, and form settings you can set the font size, subtitle delay, font color, select local subtitles, download subtitles online, or copy and paste subtitle from a file.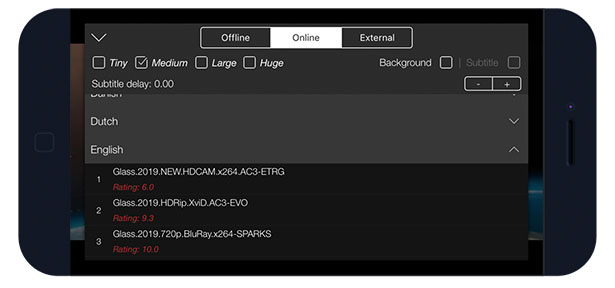 It's easy to stream movies to supported devices in CotoMovies app. To watch movies on Apple TV connect all devices to the same wireless network. Tap the Airplay icon from the Player and select the direct stream that supports cast. Stream video to Smart TV using Wi-Fi direct share feature.
How to install CotoMovies on iOS
The best and most convenient option to install CotoMovies is using the link to the official website. This file can be downloaded directly from your iPhone, iPad, and iPod Touch browser and you don't need to use a computer to sideload the file.
---
CotoMovies iOS app was recently removed from all 3rd-party App Stores in conjunction with lawsuits against piracy. CotoMovies is no longer available so try alternative software.
---
Step 1. Install CotoMovies App and click on the official link cotomovies.plist.
Step 2. Tap Install on message prompt "would like to install CotoMovies".
Step 3. CotoMovies iOS app Icon will appear on your Home Screen.
Step 4. Navigate to Settings → General → Device Management.
Step 5. Find the newly installed Enterprise App Certificate and trust it.
Step 6. Run CotoMovies iOS app.
Now you can run the app like any other installed on your iPhone. If the application will not work, it can be related to certificate revoked by Apple. Basically, it means that you need to reinstall the app to make it work again. Go through all steps from the beginning.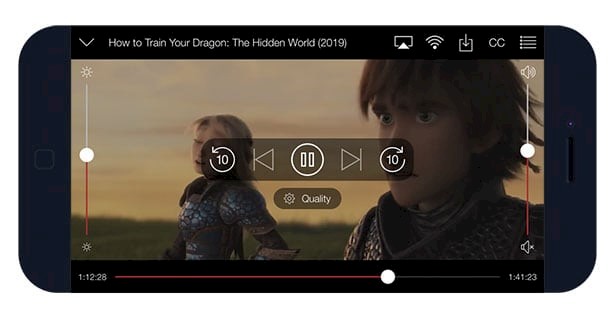 ---
Download CotoMovies IPA
Download CotoMovies IPA file and sign it using Cydia Impactor (Windows, Linux, Mac) and sideload the app. We provide a full step-by-step guide on How to use Cydia Impactor to install IPA files on iOS.
Step 1. Download Cydia Impactor, and unzip the file.
Step 2. Download CotoMovies.IPA (10 MB).
Step 3. Open Cydia Impactor and navigate to Device → Install Package.
Step 4. Select the CotoMovies.ipa version 3.4.5 file to install.

Step 6. Enter your AppleID and app-specific password to sign apps not provided by Apple.
Step 7. Add the certificate to trusted from Settings → General → Device Management.
Changelog
Version 3.4.7
Chromecast can only be used from the player screen
Some Smart TV models can stream only download video files
Version 3.4.6
Performance improvements
Bug fixes
Improve user experience about casting to Smart TV, Roku, Android Box, Xbox, PSx, Chromecast...
Version 3.4.5
performance improvements
fixed crashing Trakt login
optimized storage capacity for downloaded files
improved the download feature
access the downloaded files back after the app was revoked from Photo Library
transfer videos between nearby iOS devices
switch the app to the background in AirPlay, Direct Stream mode, etc.
What are the best CotoMovies alternatives?
1. MediaBox HD:
MediaBox HD is a great alternative for CotoMovies iOS packed with a lot of unique features allowing to play movies on mobile device or TV. The app supports DLNA receivers and AirPlay offered by Apple TV. All titles come with trailers, download and play options, and VIP users have access to soundtracks.
2. Popcorn Time iOS:
Popcorn Time iOS is a free app allowing you to stream and watch movies, and the latest episodes of popular TV series from your mobile screen. The player aggregates links to torrent files with video. Access movies and TV series bookmarks from the main page. A perfect alternative for CotoMovies iOS.
3. MovieBox:
MovieBox is the successor of Showbox that offers a lot of great features including an option to read news related to the movie industry, watch upcoming movie trailers, add TV Shows and movies to favorites, play movies and TV shows, and follow new releases of your favorite shows.
4. ToonsNow:
ToonsNow is a free CotoMovies alternative for iPhone with a catalog of cartoons, anime movies and TV series featuring total over 13500+ videos and raising. The app supports Standard player for playing MP4 or MOV files, as well as VLC player for MKV, AVI file formats compatible with AirPlay.
---
5. Stremio:
Stremio is a free Desktop app to watch movies, TV shows, series, live television from your desktop. Discover, organize and watch video from all kind of sources on any device. There are also add-ons for Torrent streaming, YouTube, Netflix, and Twitch.tv support. This is CotoMovies app for PC or Mac.
6. Zona:
Zona is one of the best CotoMovies alternatives for Desktop to watch movies, TV Shows, broadcast TV channels in real-time, play music from social network VK, listen to online Radio streams, and even watch live sports events. Download torrents and watch them before the download is complete.
7. Popcorn Time SE:
Popcorn Time SE is a free alternative for CotoMovies iOS app designed to stream and watch movies and the latest episodes of popular TV series. The program is aggregating links to torrent files with video. You can download PopcornTime SE 6.1 for Windows and Mac.
8. TeaTV:
TeaTV is CotoMovies alternative software from where you can watch and download movies and TV shows in 1080p HD quality for free. Tea TV offers the fastest, easiest way to find and discover movies, actors, and shows. TeaTV is available for Windows, Mac, and Android devices.
9. Leonflix:
Leonflix is a free search tool for movies and TV shows like CotoMovies app. It scrapes video hosting websites and can find and return the videos hosted on those sites. Every time a video changes hands, from the host to the Putlocker-esque site that shows it, more ads are added.
10. DuckieTV:
DuckieTV is a software that helps you to not miss the next episodes of favorite TV-Shows. You can download new episodes with subtitles automatically. DuckieTV gives you an integrated torrent search to help you get to the right download. This is also an interesting CotoMovies alternative.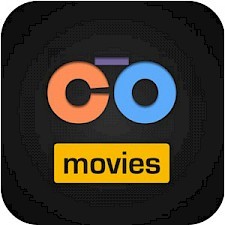 Frequently Asked Questions
Is CotoMovies safe?
From our experience, we can absolutely confirm that CotoMovies is 100% safe to use. The app supports iOS 8, iOS 9, iOS 10, iOS 11, and the newest version iOS 12.
Is CotoMovies legal?
CotoMovies offers access to commercial movies and TV-shows for free. Using it can be illegal, so if you appreciate the work then watch or buy movies from legal sources.
You might also like