CotoMovies for iOS. Download IPA or install app without PC
kuba - Wednesday, 31 July 2019
CotoMovies is a free iOS application to stream movies and TV Shows online and offline on all devices. It supports iPhone, iPad, iPod and you can download the app without a PC or jailbreak. Learn how to install the top-rated movie app on your iPhone without a computer or sign the latest IPA file.
What is CotoMovies?
CotoMovies is a continuation of Bobby Movie, a free mobile streaming app for iOS 12 - 11. You can use the app to download or stream video directly to your iPhone or TV. Moreover, the native iOS app offers support for Chromecast, Airplay, Smart TV, Android TV Box, Web Browser, and Game Consoles.
Turn any iPhone into a small portable streaming movie device. Stream content from the app to Digital TV or TVs with HDMI Ports, AirPlay lets you stream video or mirror app screen from iOS devices to Apple TV, and Smart TV with Web Browser, or create web streaming server.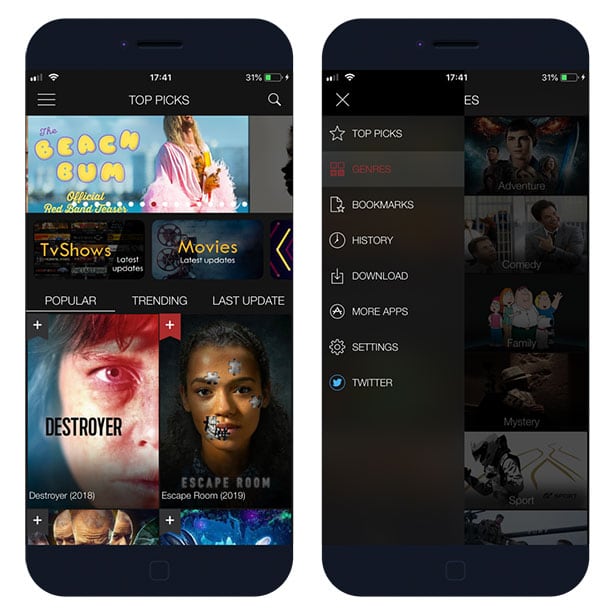 The video database offers access to thousands of movies and TV-Shows in 720p and 1080p quality with cast support. You can find here all the latest releases of movies available in theaters.
CotoMovies was translated to languages like English, Arabic, Chinese, Dutch, French, German, Hebrew, Spanish, Swedish, and Norwegian. The watch offline feature available in the movie app will allow you to watch movies during travels without the use of the Internet connection.
Additionally, download subtitles for movies and TV Shows. It offers support for over 255 subtitles languages, and form settings you can set the font size, subtitle delay, font color, select local subtitles, download subtitles online, or copy and paste subtitle from a file.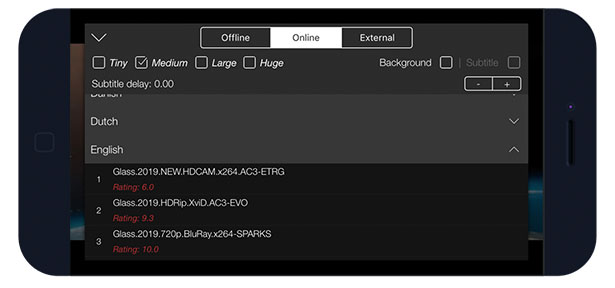 It's easy to stream movies to supported devices in CotoMovies app. To watch movies on Apple TV connect all devices to the same wireless network. Tap the Airplay icon from the Player and select the direct stream that supports cast. Stream video to Smart TV using Wi-Fi direct share feature.
Is CotoMovies safe?
From our experience, we can absolutely confirm that CotoMovies is 100% safe to use. The app supports iOS 8, iOS 9, iOS 10, iOS 11, and the newest version iOS 12.
Is CotoMovies legal?
CotoMovies offers access to commercial movies and TV-shows for free. Using it can be illegal, so if you appreciate the work then watch or buy movies from legal sources.
How to install CotoMovies on iOS
The best and most convenient option to install CotoMovies is using the link to the official website. This file can be downloaded directly from your iPhone, iPad, and iPod Touch browser and you don't need to use a computer to sideload the file.
Step 1. Install CotoMovies App and click on the official link cotomovies.plist.
Step 2. The app icon will appear on iOS Home Screen.
Step 3. Add the certificate to trusted from Settings → General → Device Management.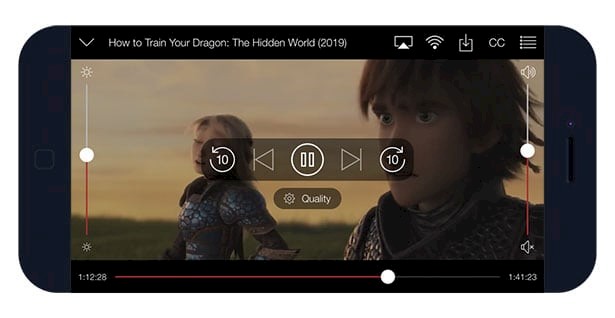 ---
Download CotoMovies IPA
Download CotoMovies IPA file and sign it using Cydia Impactor (Windows, Linux, Mac) and sideload the app. We provide a full step-by-step guide on How to use Cydia Impactor to install IPA files on iOS.
Step 1. Download Cydia Impactor, and unzip the file.
Step 2. Download CotoMovies.IPA (10 MB).
Step 3. Open Cydia Impactor and navigate to Device → Install Package.
Step 4. Select the CotoMovies.ipa version 3.4.5 file to install.

Step 6. Enter your AppleID and app-specific password to sign apps not provided by Apple.
Step 7. Add the certificate to trusted from Settings → General → Device Management.
Changelog
Version 3.4.5
performance improvements
fixed crashing Trakt login
optimized storage capacity for downloaded files
improved the download feature
access the downloaded files back after the app was revoked from Photo Library
transfer videos between nearby iOS devices
switch the app to the background in AirPlay, Direct Stream mode, etc.