Chimera jailbreak - download IPA for iOS 12 - 12.4
kuba - Tuesday, 3 September 2019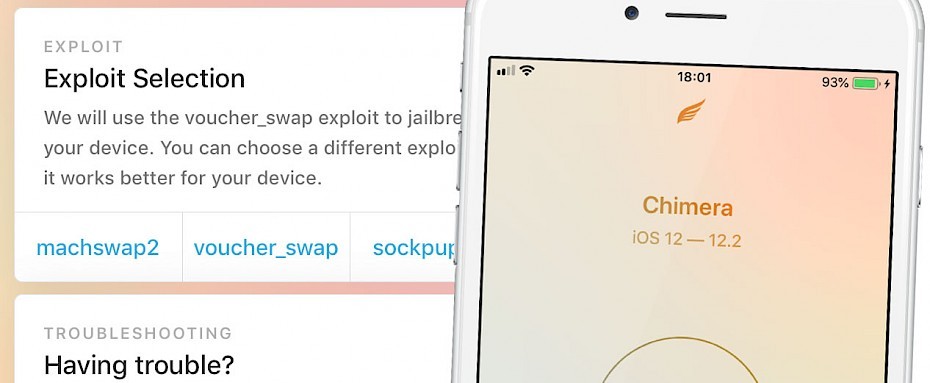 Chimera jailbreak tool for iOS 12 - iOS 12.4 offers support for A7/A8/A9/A10/A11/A12 devices. The app works with all iPhones, iPods, iPads, and Apple TVs. Install Chimera IPA file on your device and sideload Sileo. Chimera support A9 - A11 devices on iOS 12.1.4 - 12.4, and some betas of 12.3.
What is Chimera jailbreak?
Chimera is the first iOS 12 jailbreak to not only feature a CoreTrust bypass so that binaries don't need to be resigned, but to also support for all A7/A8/A9/A10/A11/A12 devices, including iPhone Xs, iPhone Xr, and the newest iPads. Chimera doesn't tamper with user files, making it safer than alternatives.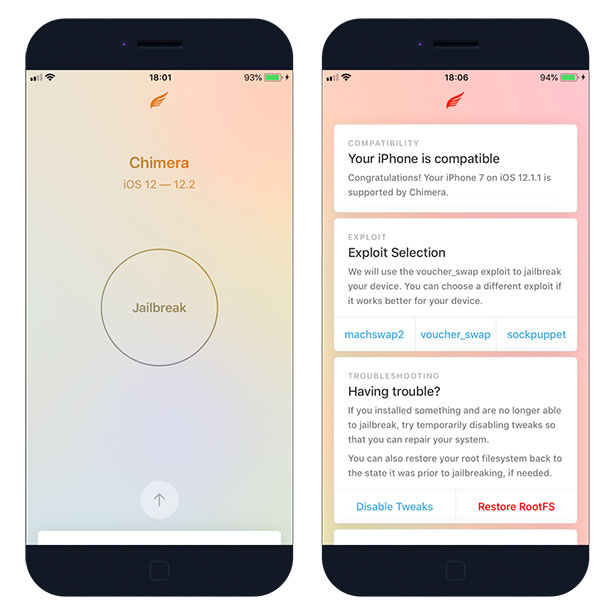 Switch easily between different exploits (machswap2, voucher_swap, sockpuppet) to jailbreak your system. If you have a problem with jailbreaking the device there is also an option to disable tweaks temporarily. Restore your root filesystem to the state before jailbreak, if needed.
---
Chimera Jailbreak supports iOS 12.1.3 - iOS 12.4 on A7 - A11 devices.
A12 - A12X devices are supported only on iOS 12.0 - iOS 12.1.2.
---
If you are trying to restore to an unsigned version of iOS, Chimera Jailbreak allows you to set a nonce that can be used to downgrade or upgrade iOS version with saved SHSH blobs. Find more information on how to use futurerestore tool, save blobs from your iPhone, or download IPSW files.
The default generator on both Electra and Chimera is 0xbd34a880be0b53f3 for those who would like to save blobs or use existing saved blobs.
How to jailbreak iOS 12 - 12.4 with Chimera
Download Chimera IPA file and sign it using Cydia Impactor and sideload the app to iOS. We provide a full step-by-step guide on How to use Cydia Impactor to install IPA files on iOS.
Step 1. Download Cydia Impactor, and unzip the file.
Step 2. Download Chimera.IPA (90 MB).

Step 3. Open Cydia Impactor and navigate to Device → Install Package.
Step 4. Select the Chimera.ipa version 1.3.9 file to install.
Step 6. Enter your AppleID and app-specific password to sign apps not provided by Apple.
Step 7. Add the certificate to trusted from Settings → General → Device Management.
Step 8. Open Chimera app and tap Jailbreak.
Sideloading the IPA file has some major downsides. If you didn't buy the Apple Developer Certificate, the free one allows you to sing up to 3 apps per device and the certificate is valid only for 7 days. The application will be not revoked but after 7 days it is required to re-sing the file again.
---
Download Chimera Jailbreak without a computer
Step 1. Click Install Chimera jailbreak from your browser. (mirror 1, mirror 2)
Step 2. Tap Install on message prompt "ignition.fun would like to install Chimera".
Step 3. Chimera jailbreak Icon will appear on your Home Screen.
Step 4. Navigate to Settings → General → Device Management.
Step 5. Find the newly installed Enterprise App Certificate.
Step 6. Click on the certificate name.
Step 7. Trust apps from the developer to run on your iPhone.
Step 8. Allow access to your data and tap Trust.
Step 9. Run Chimera jailbreak app.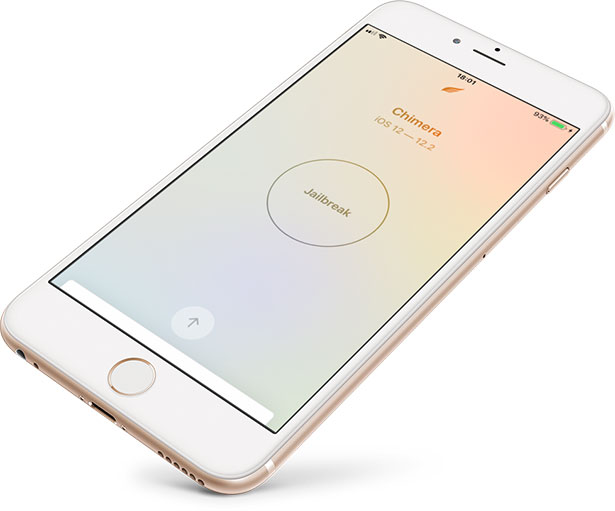 Now you can run the jailbreak tool like any other installed app. If the application will not work, it can be related to certificate revoked by Apple. Basically, it means that you need to reinstall the app to make it work again. Go again through all steps or use an alternative method to install Chimera jailbreak.
Changelog
Version 1.3.9
improved succession rate of sockpuppet3 exploit
Version 1.3.7
Supports getting & setting generator on A12 on 12.1.3 - 12.2 and 12.4!
A12 users who froze used igetnonce may get the generator and set one for downgrades
Special thanks to 0x7ff for documenting AppleMobileApNonce
Version 1.3.3
Replaces the sockpuppet 1.5 & sockpuppet2 exploits with the sockpuppet3 exploit
Adds support for A7 & A8X
All A7 - A11 is now supported on 12.0 - 12.4, with A12 on 12.0 - 12.1.2
Version 1.3.0
Adds support for A8 devices on 12.4
Version 1.2.9
Adds support for iOS 12.4 on A9 - A11 devices
Version 1.2.7
Adds support for sockpuppet 1.5 on A12 devices on 12.0 - 12.1.2
Version 1.2.5
Improves stability significantly on iOS 12.2
Fixes occasional freezes on 12.0 - 12.1.x
Version 1.2.4
Adds support for A7 and A8 devices on 12.1.3 to 12.2 including certain 12.3 betas.
Version 1.2.3
Adds support for some beta versions of iOS 12.3. Note: 12.3 beta 6 is NOT compatible; though some of the earlier betas are compatible.
Version 1.2.2
Adds support for tvOS 12.2 on the Apple TV 4K Note: 1080p Apple TV 4 is only supported up to 12.1.1.
Fixes an issue where 1.2.1 would fail to jailbreak A12 devices using voucher_swap
Version 1.2.0
Adding support for A9 - A11 devices on iOS 12.1.3 - 12.2. All devices on 12.0 - 12.1.2 are supported.
---
Chimera uses Substitute, the opensource code modification platform. Substitute is the Substrate alternative offering lower stability and fewer features for developers. From the Sileo package manager, you can install tweaks, hacks, libraries, and apps from repositories. It works fast!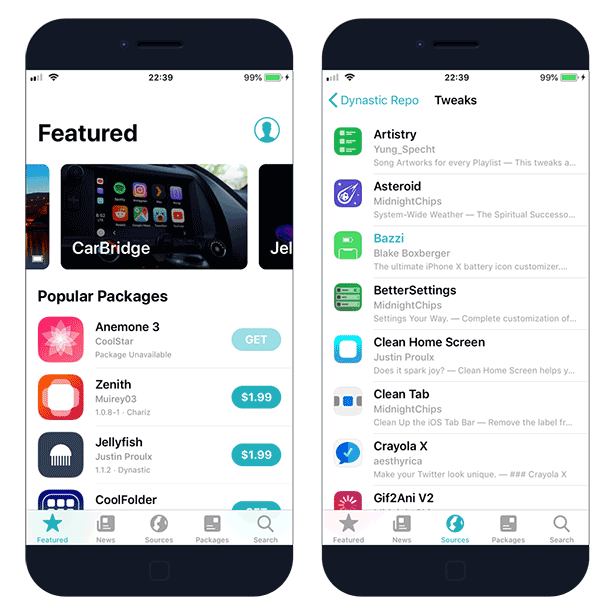 After each restart of your iPhone, iPad or iPod device you will need to re-jailbreak iOS using Chimera app. The Electra12 jailbreak tool automatically detects if your device and iOS version is supported.