CallBar XS is iOS 13 jailbreak tweak handling calls for Telephony and FaceTime audio apps, along with all other CallKit calls including Viber, WhatsApp, Skype, etc. Access quickly all calls from a new user interface on your iPhone. Start using CallBar XS tweak for just $3.99. Install the tweak from the official Cydia Repository.
---
What is CallBar XS?
CallBar XS jailbreak iOS tweak allows you to manage all incoming calls and use your iPhone while it's ringing or while in a call. Answer, dismiss, or decline a call with ease without stopping what you're doing. What's more, you can pick up a call and stay in any application you actually working. The tweak is beautifully designed.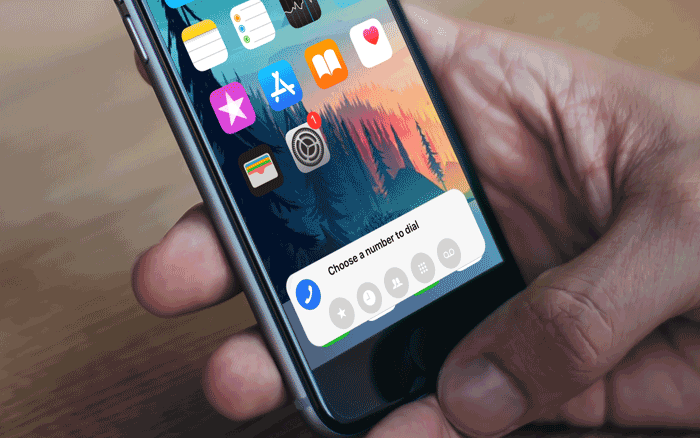 The call handling tweak is highly customizable. You can activate the dialer interface with a method of your choice, re-position CallBar, swipe left or top to dismiss it, choose your own background color, glass effect, and opacity for CallBar. Supports all iPhones on iOS 12 to iOS 13.5 running on unc0ver and checra1n.
Movable view lets you re-position CallBar at the bottom or top of the screen live while in a call. CallBar XS is available for $3.99 and all CallBar X owners will get 50% discount for an upgrade. AudioRecorder XS was created by the same dev.
CallBar XS is packed with 10 different styles to customize the appearance. Light Glass, Dark Glass, Solid Black or White, curved, Concept X, an iPhone X-like style, Concept 13, a new Call UI. You can also select different styles at the lock screen and home screen. If you like the concept of a new call handling interface try also Scorpion tweak that shrinks the stock call interface on your iOS device.
CallBar XS Repo
You are just a few steps from installing the tweak from Cydia Sources. To add CallBar XS Repository to your list of Cydia Sources follow our step-by-step guide.

Step 1. Open Cydia on your iPhone.
Step 2. Tap Sources → Edit → Add the URL CallBar XS Repo.
Step 3. Switch to Search Tab and enter CallBar XS.
Step 4. Tap the Install button.
Step 5. Go to Settings → CallBar XS to configure the app.
After installation, the handling calls tweak, CallBar XS adds a preference pane to the Settings app from where you can configure the tweak. Be sure to use always the latest version of the tweak.
Changelog
Version 3.2-67
Adds German localization.
Fixes an issue where you are unable to lock the phone while in a call after taking a screenshot.
Updated Arabic localization with more accurate translation.
Fixed Arabic call duration placement during a video call.
Added "Reply with message" button in Concept 13 style.
Added option to choose from 6 different glass thicknesses for glass themes (iOS 13 only).
Added Greek localization.
Added Arabic localization.
Version 3.2-8
Fixes dismiss animation glitches.
Fixes VOIP applications popping-up when call is answered from CallBar.
Fixes a custom background color setting issue.
Fixes A shutdown/SOS screen background issue.
Fixes video cropping when on FaceTime Video with a Mac.
Fixes FaceTime Video selfie camera preview stretching when call got connected.
Version 3.1-165
Fixes audio source icon not getting highlighted when selected.
Fixes animation glitches when dismissing.
Fixes remaining "ghost" app switcher issues.
Fixes cases where CallBar is disabled at lock screen or for outgoing calls or for video calls and a dismissed call resumes.
Fixes activator action not dismissing CallBar.
You might also like