AudioRecorder XS is the best jailbreak audio call recorder for iOS 12 and iOS 13. Record a phone call on iPhone, record system audio, and voice memos from one jailbreak application. Install AudioRecorder XS, the no 1 Call Recorder tweak, from Cydia Repo for just $3.99.
---
What is AudioRecorder XS?
AudioRecorder XS offers a dozen of great features to record audio on any Apple device. Record calls from any CallKit services including (Telephony, FaceTime, Skype, Viber, Messenger, LINE, etc.), voice memos from iPhone microphone, and any sound coming from the device.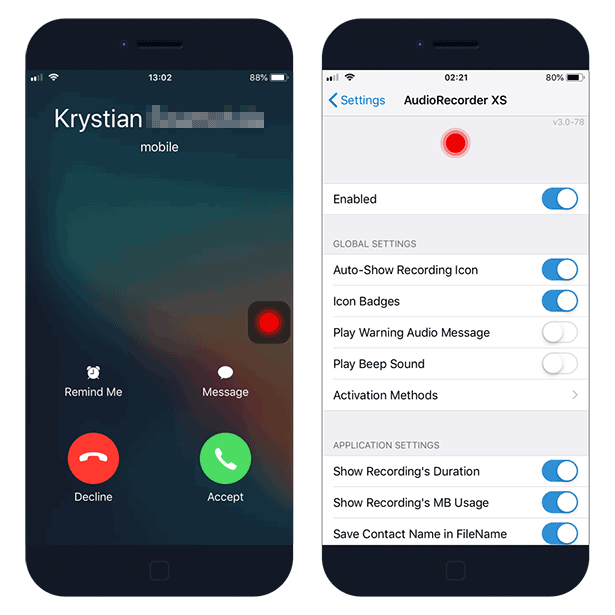 Moreover, you can automatically sync recordings to Dropbox or Google Drive account, assign contact to be automatically recorded, or manage and listen to all recordings from MP3 format in embedded player. Audio Recorder XS records directly on the device. There is no need for an internet connection.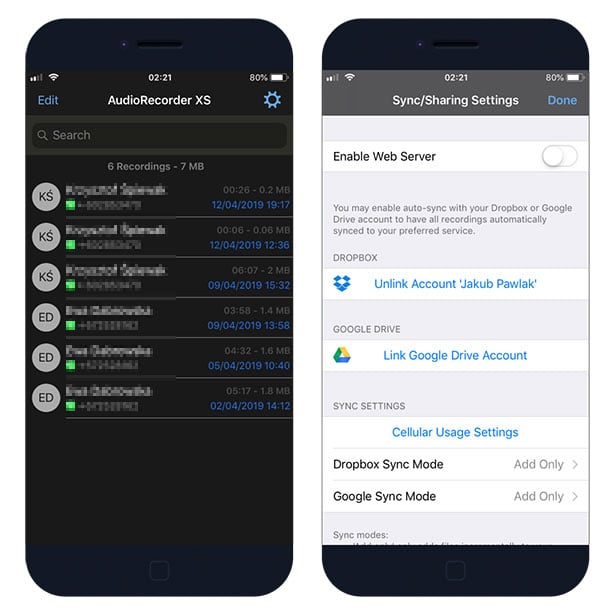 Limneos created a complete app to record audio on iOS 12 - iOS 13.3.3. There is also an option to notify the remote party with a warning voice message that the call will be recorded at the beginning of your recording. Activate the recording from the subtle interface or share multiple recordings in ZIP format.
Audio Recorder XS does not use a remote server to record your calls like other apps use as a workaround. Share your recordings using dozen available options.
AudioRecorder XS Repo
You are just a few steps from installing the tweak from Cydia Sources. To add AudioRecorder XS Repository to your list of Cydia Sources follow our step-by-step guide.
Step 1. Open Cydia on your iPhone.
Step 2. Tap Sources → Edit → Add the URL AudioRecorder XS Repo.
Step 3. Switch to Search Tab and enter AudioRecorder XS.
Step 4. Tap the Install button.
Step 5. Go to Settings → AudioRecorder XS to configure the app.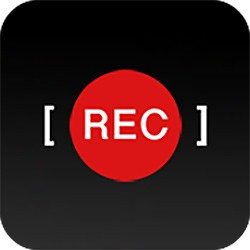 Changelog
Version 3-5
Drastically Improves recording quality and volume by including the system's audio filters in the recorded audio, keeping a unified file between audio route changes.
Version 3.3-393
Fixes an issue with long VoiceMemos not appearing in the application
Fixes a state monitoring issue that could result in joining the previous recording to the last one
Version 3.3-372
Fixes a whistling issue on some recordings
Improved audio stream manipulation
Improved rec volume adjustment
Fixed an issue that may cause a crash during a call, losing a recording
Added monitoring to resume a recording after a daemon crash
Version 3.3-100
Unified recordings when changing the audio source, no splitting
Records call picked up from Apple Watch
Fixes garbling when changing audio sources
Fixes long recordings failing to be saved
Version 3.2-36
Fixed an issue with the remote party not being recorded on A13 devices
Fixed an issue that could bypass native biometric authentication
Added support for iOS 13
Fixed several minor issues
Fixed multiple files compress and share option not working
Fixed device locking when playing recordings
Added option to zip and download multiple recordings from the device using web server
Version 3.0-164
Fixed StatusBar activation methods for both
Fixed Dropbox for AudioRecorder XS
Version 3.0-113
Fixes AudioRecorder application not opening on A12 devices
Disables Dropbox until the integration is fixed (soon)
You might also like