Protect your personal data from other people by locking down certain apps on your iPhone installing the free Arch tweak. Secure iOS apps with Face or Touch ID. Arch tweak is compatible with iOS 13 and you can download it from Packix Repo.
---
What is Arch tweak?
Arch tweak is a free jailbreak tool to prevent iOS apps from opening by not authorized users. Using the built-in Face or Touch ID (on older devices) technology makes the tweak a reliable solution to protect any apps from opening. After installing Arch tweak a new preference pane will be added to the Settings app.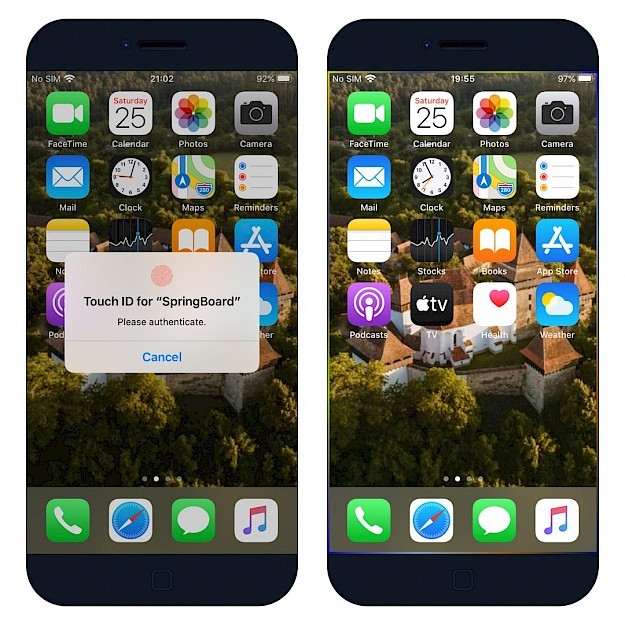 From here there are not too many options to choose from. Simply select apps that should be locked with Touch or Face ID, and enable confirmation noise. Now, when you or someone else will try to open an app a Face ID or Touch ID (depending on device) prompt will appear. If the authentication will fail the app will not open. By default, the Settings are protected so no one can change them.
@Machport developed a simple but powerful jailbreak tweak to add an extra layer of security to your iPhone. Protect contacts, photos, calendars, and other systems or users installed applications. Set the next-level privacy on your iPhone.
The tweak was fully-optimized to work with both Touch ID and Face ID on iOS 13. Please note that Arch tweak is not compatible with earlier iOS versions. If you're ready to try the tweak, then you can download Arch tweak from Packix repo.
Arch tweak works on both unc0ver and checkra1n jailbreak tools running on iOS 13. What do you think about Arch? Share your opinion in the comments section.
Arch tweak Repo
You are just a few steps from installing Arch tweak from Cydia Sources. To add Arch Repository to your list of Cydia Sources follow our step-by-step guide.
Step 1. Open the Cydia app on your device.
Step 2. Tap Sources → Edit → Add the official repo Arch Repo to Cydia.
Step 3. Switch to Search Tab and enter Arch.
Step 4. Tap the Install button.
Step 5. The tweak can be configured from Settings → Arch.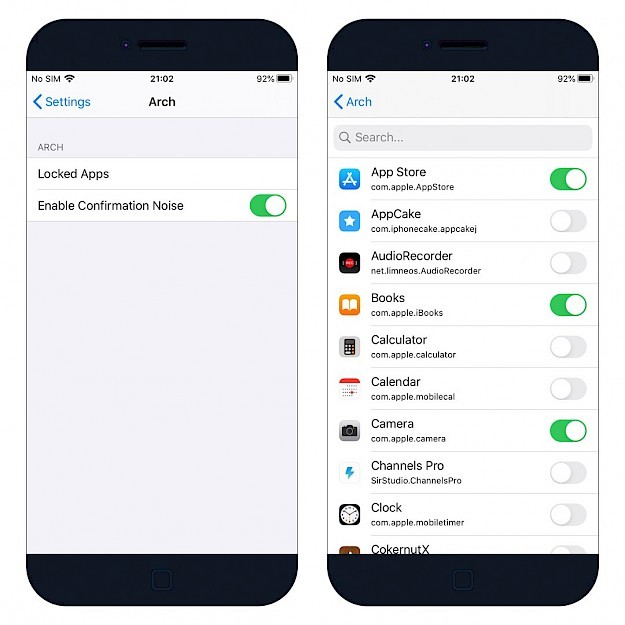 Below you can find the release notes from the latest releases.
Changelog
Version 1.4
Removed the authentication text popup due to non-compatibility with some versions of iOS
Changed Ding sound effect and added a new fail sound effect
Version 1.3
Added a custom prompt text feature
Version 1.2.4.1
Fixed critical settings bug
You might also like