AppValley NEXT is a new platform to install paid apps, games, tweaks, ++ applications, as well as a plethora of jailbreak utilities for free on any iOS devices. The platform doesn't use a developer certificate and you don't need to worry about revokes. AppValley NEXT requires a PC to install.
---
What is AppValley NEXT?
AppValley NEXT is the successor to the well-known AppValley platform which is a third-party AppStore providing cracked apps, tweaked ++ apps, modified and tweaked games, as well as popular jailbreak tools. NEXT uses jailbreak-grade exploits, tfp0, AMFI patches to install apps without revokes.
With AppValley NEXT you don't have to worry again about certificates being revoked and apps not loading anymore. Every time you reboot the phone you need to start NEXT and you're good until you reboot again. Even after reboot, all installed apps don't get deleted.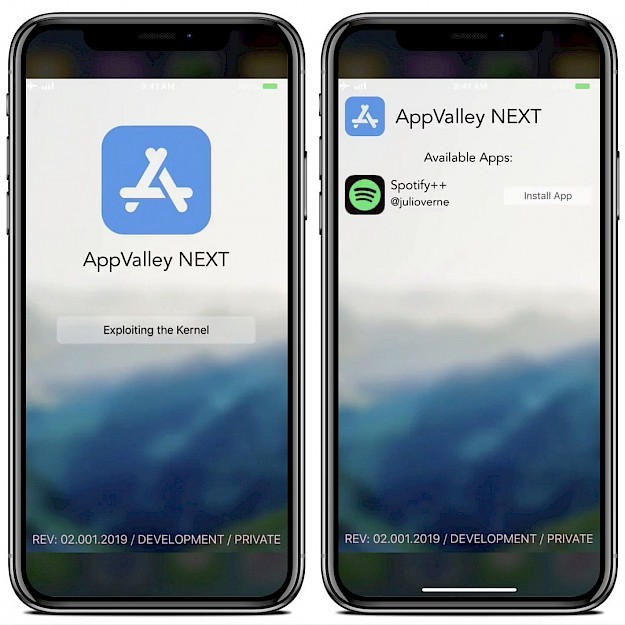 Enterprise Certificates are dead and so is the no computer method. Some stores lie that their apps work but what they do is they keep buying new certificates every few hours. Since Apple nerfed them the price for a certificate has gone very low because by now they are useless after a few hours.
AppValley NEXT requires one single install using the AppValley Companion app (mac OS or Windows required) which deployed and signs NEXT app with your Apple ID and password. This way, you don't have to worry about revokes. All apps are fake-signed through NEXT, so Apple can't revoke them.
AppValley NEXT uses task_for_pid(0) kernel exploits to achieve full patches on AMFI, MACF (Mandatory Access Control Framework) and installd, as well as the sandbox, to be able to install any IPA files. Moreover, there is no 3 apps limit and you can install as many apps as you like.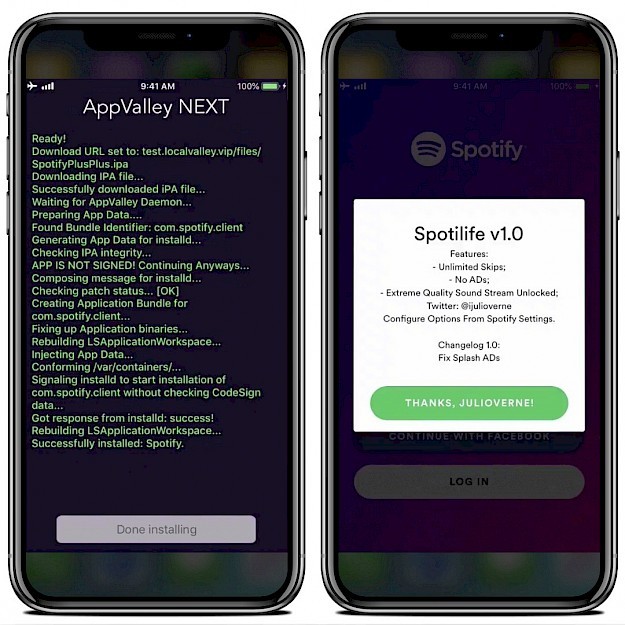 The new AppStore works on all devices running iOS 11 up to iOS 13. NEXT app must be re-signed every 7 days using AppValley Companion. To prevent the app from expiring, Companion can refresh in the background NEXT when using the same WiFi network. NEXT is compatible with Jailbreak devices.
NEXT acquires task_for_pid(0), then proceeds to get root (setuid(0)), then it patches the sandbox to obtain access to the Applications staging area in the /var user partition. Upon patching the iOS chain that handles iOS Apps installation to allow unsigned and fake-signed applications to be staged and installed, the User Interface Cache is rebuilt so that the apps show up on the screen.
Just like its predecessor, AppValley, NEXT is also completely free with free updates. Moreover, another advantage of the NEXT platform is that all installed apps will be not detectable by jailbreak detection algorithms. Apps like iSpoofer, Snapchat should work without any problems.
Will you install AppValley NEXT? Leave a comment on why or why not are you interested to download this app. We will also answer all your questions related to installing apps from 3-rd party AppStores.
You might also like