AppValley Companion is an AppStore offering access to cracked, modified, tweaked, paid iOS apps and games for free. The application is based on AltStore and allows you to install max 3 apps on your device that will work for 7 days without revokes. Companion supports macOS and Windows 10.
---
What is AppValley Companion?
AppValley Companion is a compiled version of AltStore with a builtin list of sources containing over 100 ++ IPA files that can be installed on iOS 12 and iOS 13. The AppStore is free but it comes with some limitations. It's required to have a PC (Windows 10) or Mac to install apps.
The IPAs installation process is completed by using the AltStore app and AltSever installed on the PC. Because AppValley Companion doesn't use enterprise certificates, there is no fear of Apple shutting down installed apps by revoking a single certificate (each person uses its own signing certificate).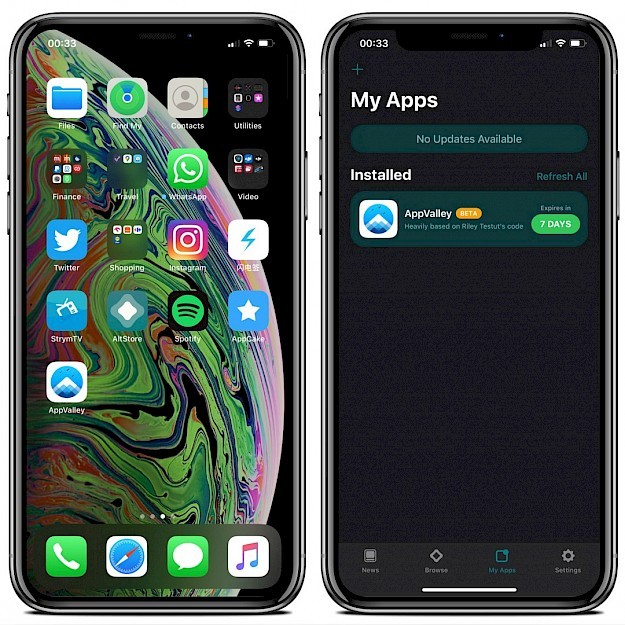 Unfortunately, apps that have been installed using non-developer Apple IDs can open only for 7 days. Moreover, you can activate only 3 apps per device. AppValley Companion will refresh installed apps in the background connecting to the server application running on your computer.
The AppStore doesn't offer an option to extend the list of sources with other apps. Only files provided by AppValley Team can be downloaded and installd. Apps installed via Companion can't be revoked. If you are interested we provide also other Cydia Impactor alternatives to install IPAs on your device.
Download
AppValley Companion doesn't offer an option to install custom IPA files. Instead, you have access to the most popular apps, games, modifications, hacks, ++ apps available in AppValley AppStore. Companion is available for macOS and thx to @Thunder7yoshi we have also Windows 10 version.
Step 1. Download AppValley Companion Windows or AppValley Companion Mac.
Step 2. Extract the downloaded "AppValley.Companion.zip".
Step 3. Open AppValleyCompanion.exe.
Install AppValley app on iPhone
Companion is just a sandboxed iOS app that includes all the logic for downloading and updating apps through AltStore to AltServer and sending them back to the device.
Step 1. Download iTunes for Windows (not the Microsoft Store).
Step 2. Download iCloud for Windows (not the Microsoft Store).
Step 3. Launch Companion app.
Step 4. Connect your device to the computer via USB.
Step 5. Trust your iPhone with your computer (if needed).
Step 6. Open iTunes and enable iTunes Wi-Fi sync for your iPhone.
Step 7. Click the Companion icon in the Notification Area, click "Install AppValley Companion".
Step 8. Enter your Apple ID and password.
Step 9. Wait a few seconds, then AppValley app will be installed on your device.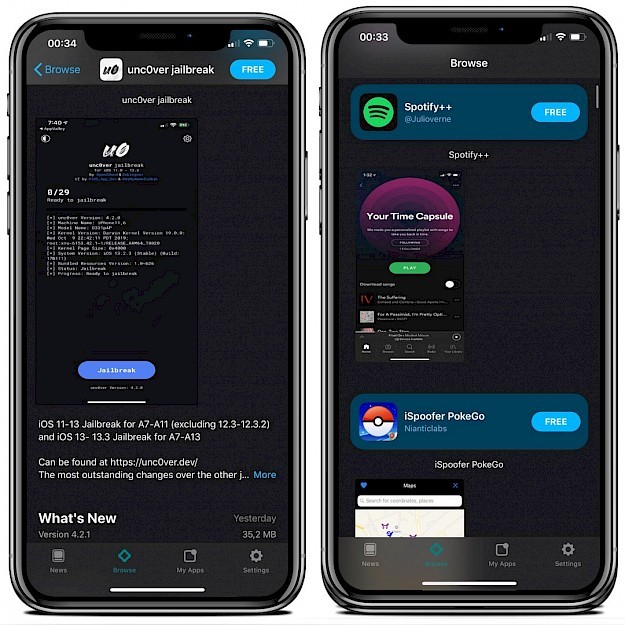 To prevent apps from expiring, Companion can refresh apps in the background when using the same WiFi network as AltServer. The installed apps will be not revoked in the least expected moment thanks to manual installation using your free Apple certificate. Remember to turn on PC to sing IPAs.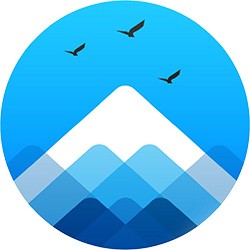 Apps available in the Store
Spotify++
iSpoofer PokeGo
unc0ver jailbreak
YouTubeMusic++
WhatsGold++
Cercube 5 for YouTube
Channels
Deezer++
FaceTune for iPhone
Rocket for Instagram
iTransmission
Pandora++
NBA 2K18
Delta
GBA4iOS
GTA
Minecraft
PPSSPP
Tinder++ Autolike
Clash of Clans Hack
Provenance
The Sims FreePlay Hack
Last Day on Earth Hack
Whatsapp Watusi
Instagram++
and many others...
You might also like