When you attempt to make a purchase with an iPhone's NFC chip you must be familiar with the full-screen popup with the Apple Pay interface. iOS developer Muirey03 created a new tweak making the Apple Pay interface look even better. Download Amandus from Cydia Repo for free.
---
What is Amandus tweak?
Amandus is a free tweak that brings a minimalistic interface to the Apple Pay payment. Muirey03 tweak displays the payment as a banner-style pop-up at the top of the display rather than as a full-screen interface like Apple has designed. The tweak was created for Apple Pay-supported iPhones.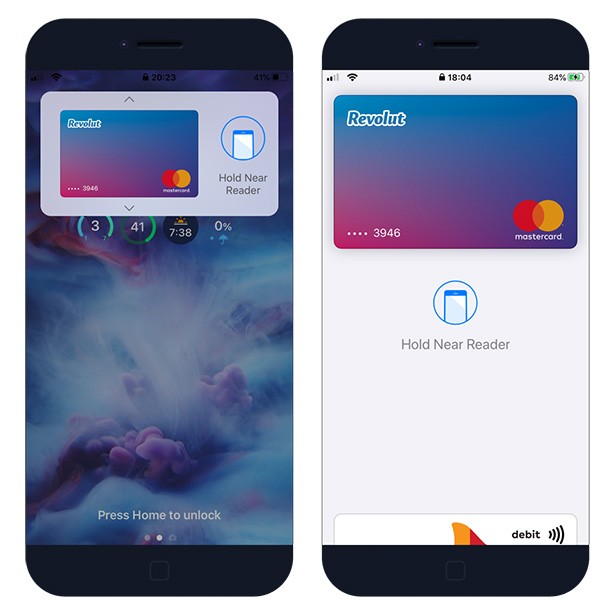 Amandus adds a small preference pane to the Settings app after installation. From here users can choose between light or dark mode and select whether they want any sort of blur effect for the banner itself. The tweak was released as an open-source project, and all files are available via GitHub.
The small pop-up window, activated when you need to use Apple Pay, allows you also to switch between installed credit cards. Simply swipe to select a different card to make the payment. To activate Amandus double click on the home or side button depending on your iPhone.
How to install Amandus Repo
The tweak works on both unc0ver and checkra1n jailbreak tools running on iOS 13. To add Amandus Repository to your list of Cydia Sources follow our step-by-step guide.
Step 1. Open the Cydia app on your device.
Step 2. Tap Sources → Edit → Add the official Amandus Repo.
Step 3. Switch to Search Tab and enter Amandus.
Step 4. Tap the Install button.
Step 5. The tweak can be configured from Settings → Amandus.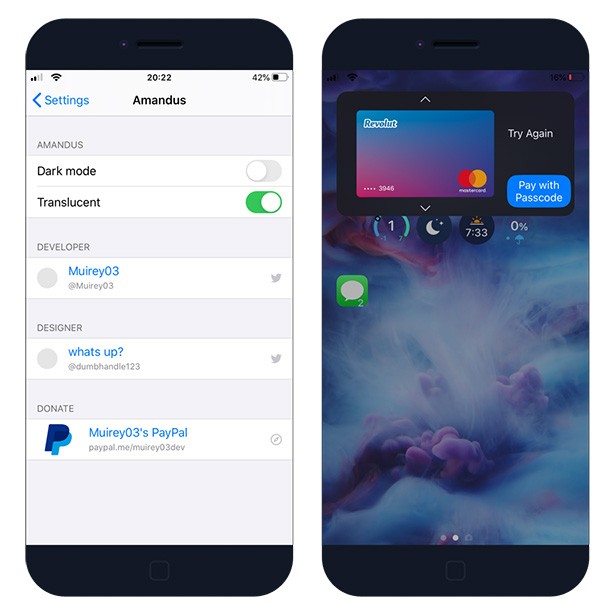 Changelog
Version 1.0.1
Fix non-payment cards not appearing
Fix pass ordering
Fix default pass not being first
Fix bar at the bottom on X-sized devices
You might also like