AltSigner is a new Windows software allowing you to sign IPA files using the free Apple Certificate working without revokes for 7 days. This Cydia Impactor alternative works with turned on Two-Factor Authentication. Download AltSigner and start signing IPA packages as easily as in the old days.
---
What is AltSigner?
AltSigner is a free Cydia Impactor alternative tool that can be used to sign IPA on Windows. The application is really easy to use and requires Apple ID, device UDID, and an IPA file to sign. AltSigner requires iTunes. Please ensure that you have installed the latest version of iTunes on your PC.
If you use Apple ID has Two-Factor Authentication turned on, you will need to additionally enter a six-digit verification code provided by Apple. Additionally, the software can manage multiple Apple accounts, saves information about the expiration date of signed packages.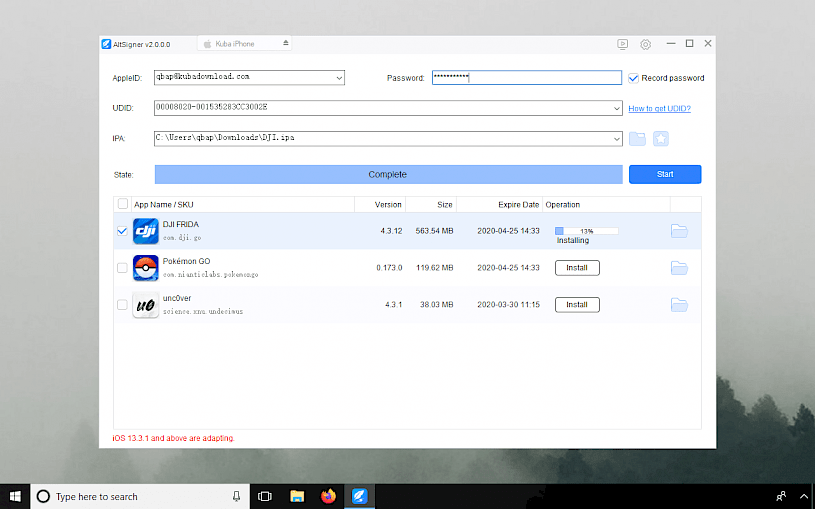 Install max 3 apps using a free certificate. Every 7 days after signing, it's required to connect your iPhone to your PC and repeat the signing process, however, you do not have to delete the apps. The applications will be not revoked and after re-signing you will gain access to all saves and related files.
The IPA files signed by AltSigner can only be installed on the same Apple ID and UDID as when signed. IPA signed by AltSigner can only be installed on your iOS device with iOS firmware lower than 13.3.1. If you run iOS 13.3.1 or later, some IPA files can be successfully signed and installed on your device.
Download AltSigner
AltSigner v2.1.3.0 for Windows (1 MB - Web Installer).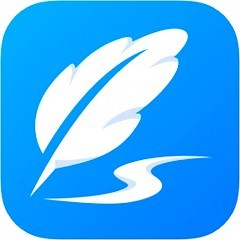 How to use AltSigner
With AltSigner, you don't need to jailbreak and won't lose data due to being revoked. Install your favorite iOS apps and sign up to 3 IPA packages from one Apple ID account on the Windows system.
Step 1. Download AltSigner and install the Setup file.
Step 2. Install the newest version of iTunes.
Step 3. Connect your device and open AltSigner.
Step 4. Input your Apple ID with account and password.
Step 5. Provide your device (iPhone, iPod, or iPad) UDID.
Step 6. Select the IPA file you want to sign by clicking Browse.
Step 7. Click "Start" and wait for signing progress to complete.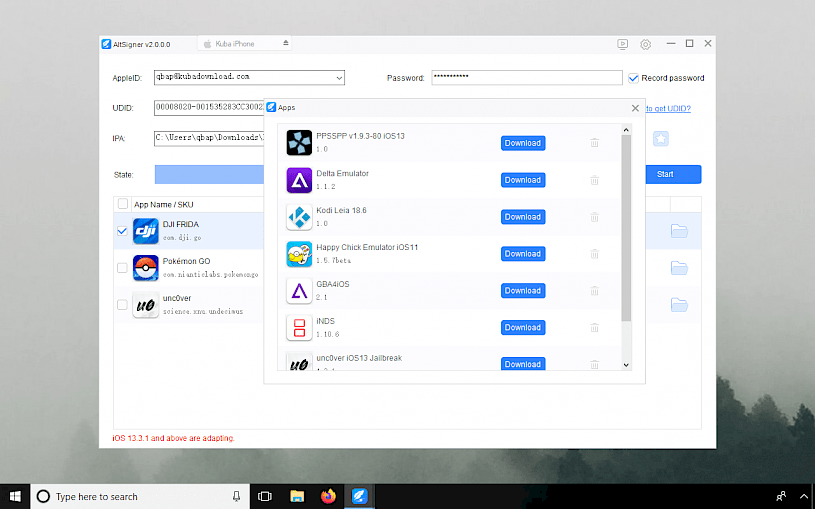 If you have activated the Two-Factor Authentication, you will need to additionally enter a six-digit verification code provided by Apple. It will be displayed on your device. After the signing process is complete, you can navigate through the list of all IPA files that have been successfully signed.

Notice: If the signing process fails clear the cache and try again.
Sideload signed IPA files
AltSigner from version 2.0 can also sideload IPA packages. Alternatively, you can also use Tongbu Assistant to install (sideload IPA) the app on your iPhone, iPod, or iPad from Windows.
Step 1. Install Tongbu Assistant.
Step 2. Connect your iPhone using USB.
Step 3. Open Tongbu and switch to App tab.
Step 4. Click the Add button and select the signed IPA package.
Step 5. Wait till the app will be sideloaded to the devices.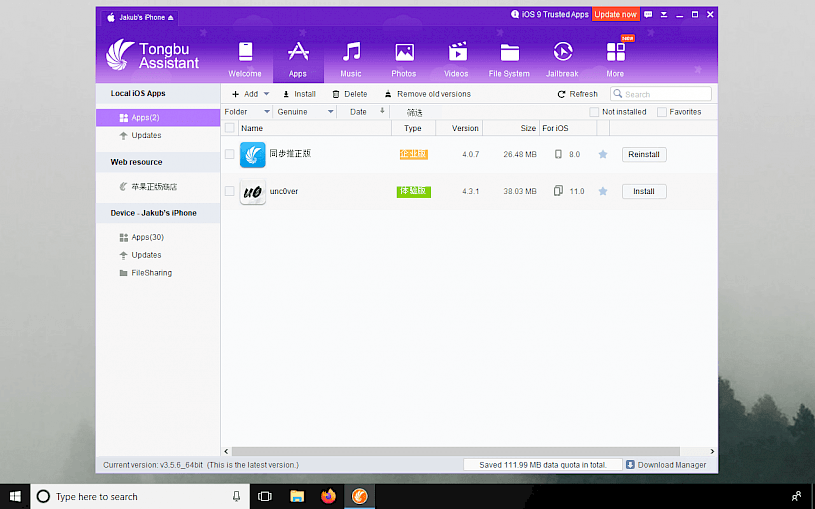 Changelog
Version 2.1.3
Version 2.1.2
Version 2.1
Bugfixes
Added support to install some IPA files on iOS 13.3.1+
Version 2.0
Added an option to install IPA files
Included download manager with popular IPAs
Signing speed improvements
Added an option to delete signed apps
You might also like