AirShou app ia one of the best screen recording software for older iOS devices. Download AirShou Screen Recorder without a computer on iPhone, iPod Touch, and iPad for free. There is also an option to sideload the IPA files using Impactor and own Apple certificate. No jailbreak required.
---
What is AirShou?
AirShou Screen Recorder for iOS or Android allows you to record screen in Portrait, Landscape (Home Button to Left), Landscape (Home Button to Right), and Portrait (Upside Down) orientation. Select MP4 file name and recording resolutions from 480p, 640p, 720, and 1080p.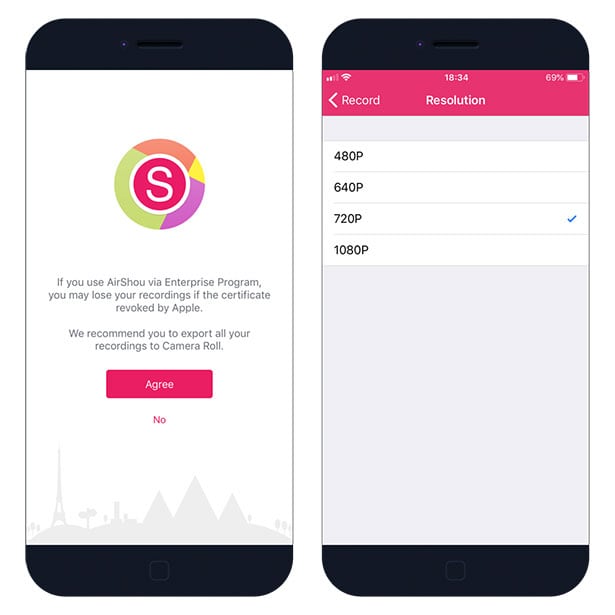 AirShou Broadcast option is not working anymore, but you can still use the app to record tutorials, gameplay, or anything else you like on your iOS device. The app records sound in stereo, video up to 1080p in 60 frames, and it doesn't require a jailbreak to work.
To start recording your iPhone screen simply go through AirShou Screen Recorder steps selecting video orientation and resolution. Next, choose "AirShou" from the AirPlay menu and enable mirroring, the record will start automatically as soon as you are connected.
To avoid losing all recordings when the certificate is revoked by Apple it's required to export all data to Camera Roll. This way you will have always access to your iOS recordings. AirShou is compatible with iOS 9, iOS 10, iOS 11, iOS 12 and iOS 13. The app uses low system resources and renders high-quality recordings.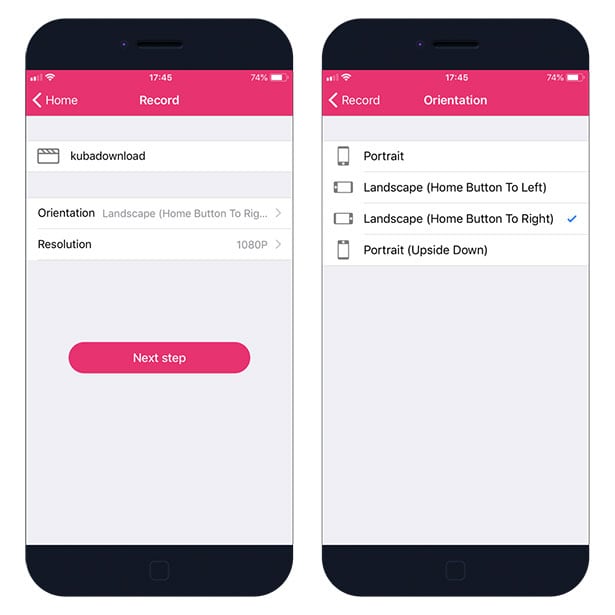 Moreover, the iOS Screen Recorder allows you to view and play all saved recordings of your screen. You can also manage all files, delete old recordings, and more. This is a great software to create howtos on iOS, and gameplay from your favorite iOS games ready to share on YouTube.
On new iOS 12 devices, the screen record function is built-in the system, but if you running an older Apple device AirShou app comes really handy. You can download, install, and use the app for free.
How to download AirShou Screen Recorder
Download AirShou IPA file and sign it using Cydia Impactor (Windows, Linux, Mac) and sideload the app. We provide a full step-by-step guide on How to use Impactor to install IPA files on iOS. Impactor can install max 3 apps on your iPhone. Every 7 days after signing, you will have to connect your iPhone to your PC and repeat the install process, however, you do not have to delete the apps.
Step 1. Download Cydia Impactor, and unzip the file.
Step 2. Download AirShou Screen Recorder .IPA (16 MB).
Step 3. Open Cydia Impactor and navigate to Device → Install Package.
Step 4. Select the AirShou.ipa version 0.7.5 file to install.

Step 6. Enter your AppleID and app-specific password to sign apps not provided by Apple.
Step 7. Add the certificate to trusted from Settings → General → Device Management.
Step 8. Open AirShou app from Home Screen.
If you have any problems with sideloading the IPA file on your iPhone go to our article on How to use Cydia Impactor where we explain in detail every step including how to generate app-specific password for your app. This method doesn't require a jailbreak to work, but if you are running a jailbroken device try free ReProvision app to sign IPA files directly on iOS.
Install AirShou App without a computer
AirShou App can be installed on iOS 12 and iOS 13 device like iPhone without the need of Jailbreak or Apple ID. You don't need a PC or Mac to install the app on iPhone.
When you get AirShou App without PC it can happen that the app will stop working. The reason for this is that Apple will revoke the installed certificate. To make AirShou work again you will need to remove the app and reinstall it using the same steps from below.
Step 1. Click Install AirShou from your browser. (mirror 1, mirror 2, iOSNinja)
Step 2. Tap Install on message prompt "would like to install AirShou Screen Recorder".
Step 3. AirShou Icon will appear on your Home Screen.
Step 4. Navigate to Settings → General → Device Management.
Step 5. Find the newly installed Enterprise App Certificate.
Step 6. Click on the certificate name.
Step 7. Trust apps from the developer to run on your iPhone.
Step 8. Allow access to your data and tap Trust.
Step 9. Run AirShou Screen Recorder app.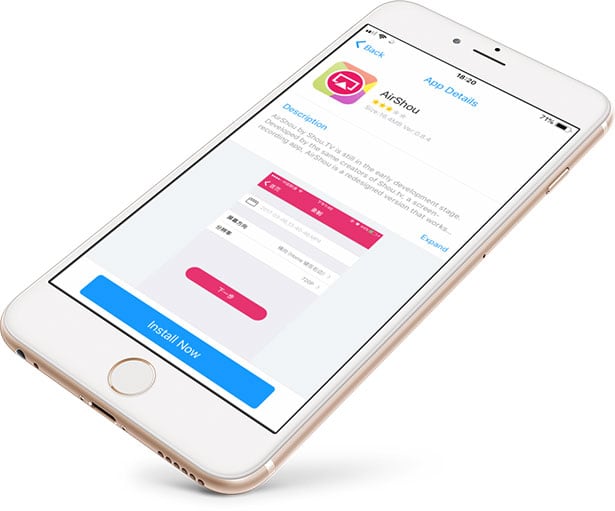 Now you can run the app like any other installed on your iPhone. If the application will not work, it can be related to certificate revoked by Apple. Basically, it means that you need to reinstall the app to make it work again. Go through all steps from the beginning or use an alternative method.
When you completed all step your AirShou App should be installed correctly on your iPhone. After AirShou Screen Recorder App will be downloaded you can't run the app. An Untrusted Developers Message will appear and it's required to complete all tasks from Step 4 in our guide above.
If you have a problem installing AirShou App from our link you can also try alternative options and find the app via popular Cracked App Stores. Free AirShou App is available via CyrusHub, TweakBox App, Panda Helper, or AppValley. Usually when the download will not start simply try again later.
---
AirShou Repository
You are just a few steps from installing the app from Cydia Sources. To add AirShou Repository to your list of Cydia Sources follow our step-by-step guide.
Step 1. Open the Cydia app on your device.
Step 2. Tap Sources → Edit → Add the official BigBoss repo.
Step 3. Switch to Search Tab and enter AirShou.
Step 4. Tap the Install button.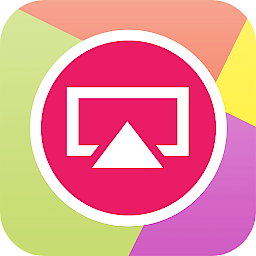 Frequently Asked Questions
Is AirShou safe?
AirShou Screen Recorder is absolutely safe to use on any iOS devices. We tested it on every platform. Be sure to download the app only from trusted sources like our software hub.
Does AirShou record video?
Yes, AirShou records video from your mobile screen and the app works with iPhone, iPad, and iPod Touch. The app was discontinued but this feature still works fine.
How to fix AirShou?
If your screen recording software doesn't run or the app icon is gray it's probably because the certificate was revoked. Try to reinstall the application from our tutorial available above.
How to trust AirShou?
If the AirShou app is not trusted you need to navigate to the Settings.app and find the certificate under General → Device Management. Trust it and the screen recording application should work.
You might also like