When you like to make your Apple device more unique you can change the icons, modify the icon layout, and even change the boring fonts used by apps on your device. A-Font by BawAppie can help to customize your iOS device's system fonts without modifying files using Filza. Install the tweak for free from Merona Repo.
---
Whats A-Font tweak?
A-Font tweak is a simple jailbreak application that allows you to change the font on your device. The tweak automatically loads fonts from iOS font Library but there is also an option to load custom fonts. A-Font impacts every instance of text on iOS devices, including text on the Home screen, Status Bar, and of course apps.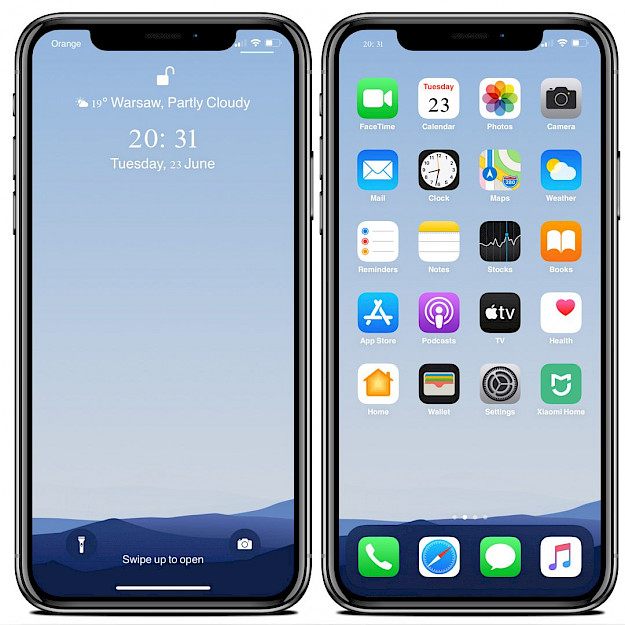 After installing A-Fon tweak a new dedicated preference pane is added to the Settings app where you can configure all options to your liking. Use the Clear font cache and restart SpringBoard button any time you change your system fonts.
BawAppie released this tweak also as an open-source project. For all those interested to check how the tweak works the source code is available via GitLab pages. The tweak works also on the latest version of iOS 13.5.
A-Font tweak works on both unc0ver and checkra1n jailbreak tools running on iOS 13. What do you think about the free tweak? Share your opinion in the comments section. If you get an AppList dependency error, you need to add Rpetrich Repo.
Add A-Font Repo
You are just a few steps from installing the tweak from Cydia Sources. Add A-Font Repo to your list of Cydia Sources. The tweak is compatible with iOS 13.5.
Step 1. Open the Cydia app on your device.
Step 2. Tap Sources → Edit → Add the official A-Font Repo.
Step 3. Switch to Search Tab and enter A-Font.
Step 4. Tap the Install button.
Step 5. Configure the tweak from Settings → A-Font.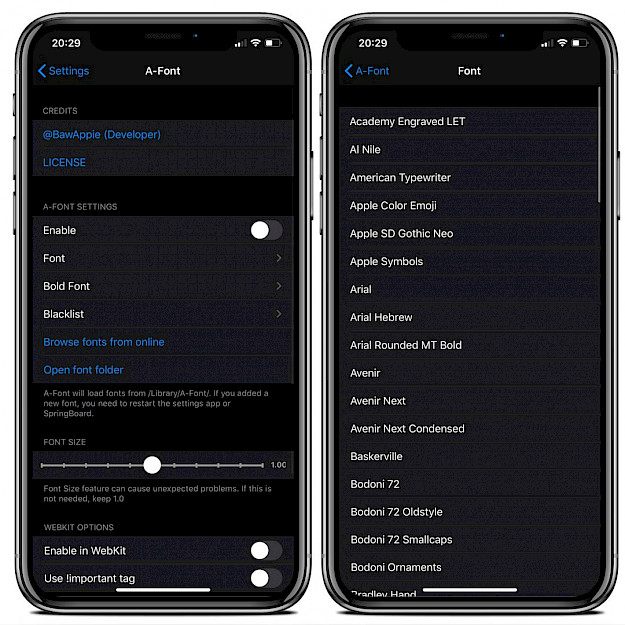 Available Settings
Toggle the tweak on or off on demand
Select the font type
Select the bold font type
Define blacklist that will be not affected by the tweak
Open font folder
Change font size
Enable in WebKit engine
Use !important tag
Clear font cache and restart SpringBoard
Changelog
Version 1.8.2
Version 1.8
Add Clear font cache and restart SpringBoard.
Add Korean localization.
Version 1.7.1
Update Font-based Icon Blacklist
Version 1.7
Added open font folder
Added Browse font from online
You might also like