Some AppStore apps don't work on jailbroken devices and you need to disable the jailbreak detection to make them work. This can be a big issue when you need for example to run a banking app but it will not open because it detects a not safe environment. A-Bypass tweak can bypass jailbreak detection by any iOS app.
---
What is A-Bypass?
A-Bypass is a jailbreak detection bypass tweak to run apps on iOS 13. If for some reason your app will not open after jailbreak there is a big chance that it will work again after you install this tweak. A-Bypass was designed for Korean apps but it works also with any other applications. The tweak works also on A12 devices.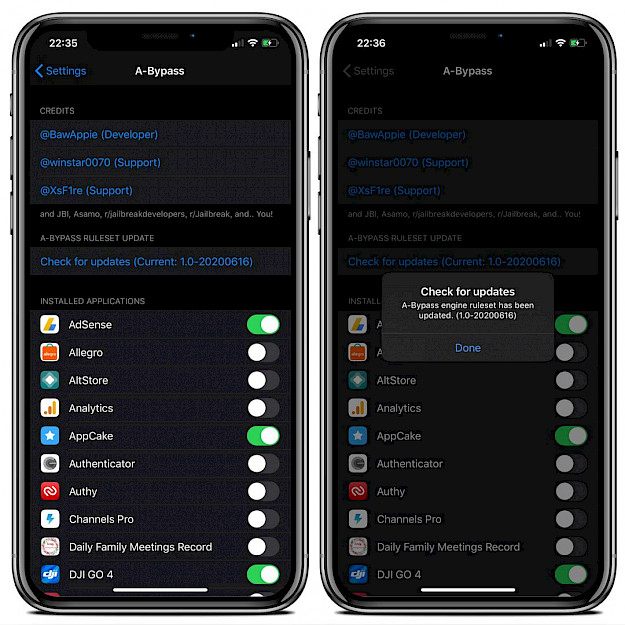 After installing A-Bypass tweak, a new dedicated preference panel will be added to the Settings app where you can configure the tweak. Most apps are ready to use as soon as you download and activate them from the Settings app. The tweak supports unc0ver and checkra1n jailbreak tools running on iOS 12 and iOS 13.
One of the best features of A-Bypass tweak is the option to update ruleset directly from the preference panel available in the Settings app.
To bypass jailbreak detection ​​​​​​using A-Bypass tweak its only required to activate the application from the preference pane. Everything works immediately without the need to respring the device. Install A-Bypass tweak from Merona Repository.
If you get an AppList dependency error, you need to add Rpetrich Repo.
Add Repository to Cydia
You are just a few steps from installing the tweak from Cydia Sources. Add A-Bypass Repo to your list of Cydia Sources. The tweak is compatible with iOS 13.5.
Step 1. Open the Cydia app on your device.
Step 2. Tap Sources → Edit → Add the official A-Bypass Repo.
Step 3. Switch to Search Tab and enter A-Bypass.
Step 4. Tap the Install button.
Step 5. Configure the tweak from Settings → A-Bypass.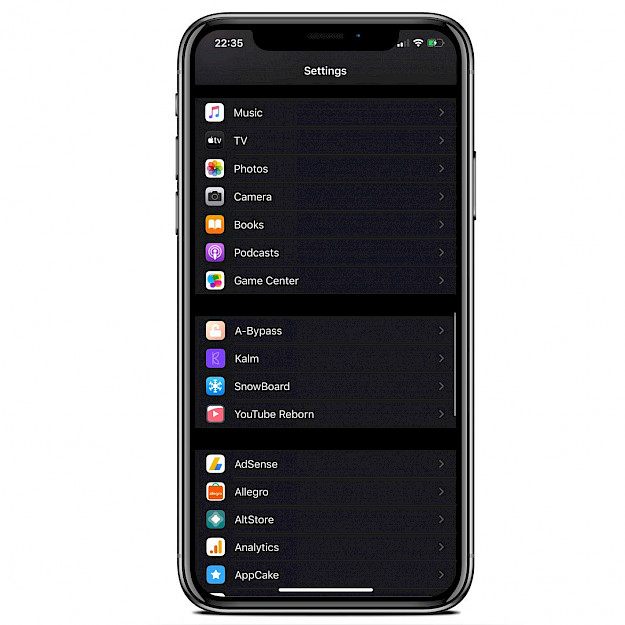 Available Settings
Check for database updates
Select applications to be hidden from jailbreak
Changelog
Version 1.3.2
Performance improvement
Added support for checkra1n
Version 1.2.5
Overall improvements
Updated the ruleset
Version 1.0.8
Update ABPattern Ruleset (1.0-20200616)
Version 1.0.7
You might also like