What is Wise Registry Cleaner?
Wise Registry Cleaner is a free tool designed to detect and remove errors in the Windows registry. The application is also equipped with schedule task to clean the registry on a daily, weekly, or monthly schedule according to your own need.
The tool scans your system registry for irregularities related to the Windows firewall settings, settings, installed programs, ActivX and COM components, registered help files, missing shared libraries with useless information about uninstalled software, Windows services and registry entries created by spyware or adware. The registry is automatically backed up before any cleaning is performed. You can use it to restore the registry to the previous point. You can also create a full registry backup or system backup manually.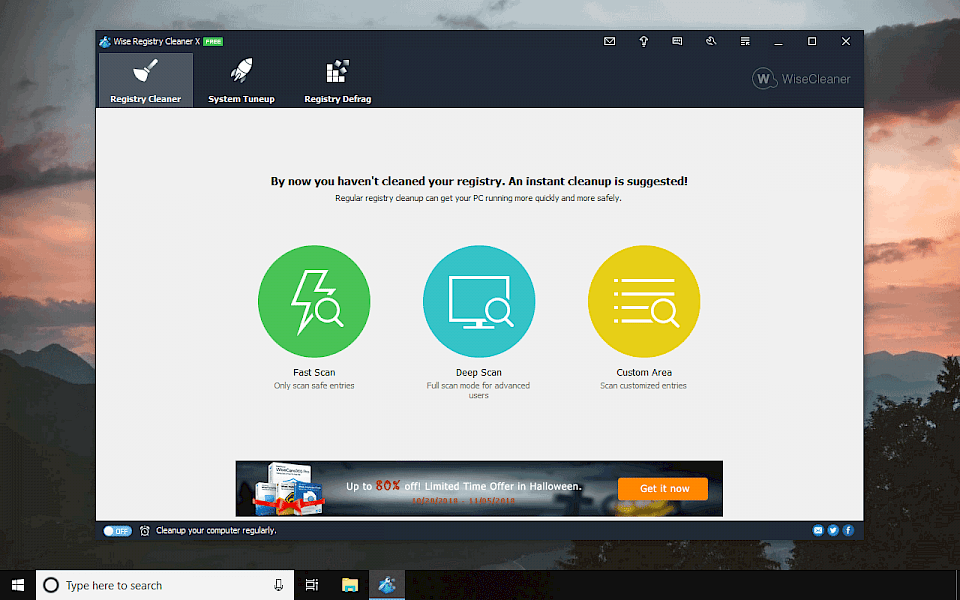 Other than cleaning up and defragging the windows registry, Wise Registry Cleaner can also optimize relevant system settings to improve both system speed and internet speed. After one-click optimization, you will see some improvement in your PC's performance. You can reduce application idleness, disable clearing Windows Paging File, close frozen processes, automatically restart Windows Explorer, boot the display speed of Aero peek and much more.
Wise Registry Cleaner can also defrag system registry allowing the PC to rune more quickly and more stably. After the analyze you can see redundancy rate and new size of registry keys.
Wise Registry Cleaner download
You can download Wise Registry Cleaner 9.65 for Windows .