Download Tongbu Assistant directly from the developer.
Tongbu Assistant review
Tongbu Assistant is an application designed to manage the content of devices using the iOS (also iOS 10 and iOS 11) and Android operating systems. It allows you also to install software and games without outside the AppStore, jailbreak devices.
The tool offers features to install and remove app and games, download selected iOS firmware, perform software updates, manage media library, view pictures and create a backup of files, manage directory structure and send files to mobile devices like on portable disk. Additional you can also manage your contacts list, notes, and messages.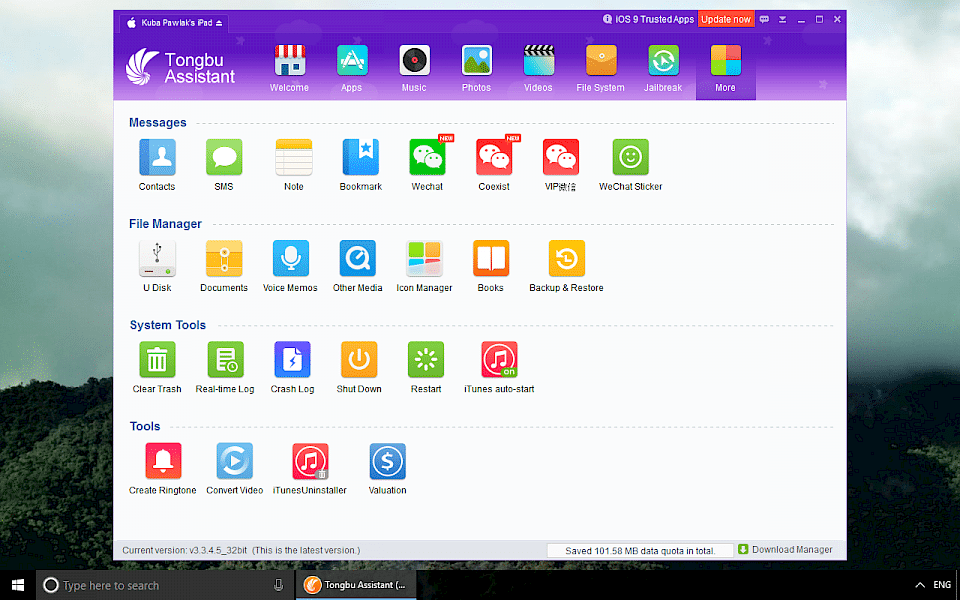 Tongbu Assistant allows you also to find and delete unnecessary files from iOS. The user can select which parts of the system will be cleaned. Among the available modules, you will find an option to delete unnecessary files, delete browser history, delete cache of apps and games, remove scripts, and saved passwords etc.
Tongbu Assistant offers also access to an unofficial store where you can download for free games and apps. The application allows you also to install a Tongbu Store App directly on devices like the iPhone 3GS, iPhone 4, iPhone 4S, iPhone 5, iPhone 7, iPod or iPad. The user can download and install the software from the device without the need to connect to PC or Mac.
Tongbu Assistant Download
You can download Tongbu Assistant 3.4.3.2 for Windows Mac.