Start PotPlayer download now, for free!
Category: Video players
Version: 1.7.14804
Last update: Oct 16, 2018
OS: Windows
License: freeware
What is PotPlayer?
PotPlayer is a media player with built-in codecs and filters allowing you to play most popular audio and video formats in Windows system. The software works with DVDs, and signals from the TV or satellite tuners, digital cameras, Internet streams, etc.
PotPlayer provides the maximum performance with the minimum resource using DXVA, CUDA, QuickSync. You can even watch 3D movies (requires special glasses), load subtitle formats SMI, SRT, Vobsub, and Blu-ray subtitles, ASS, SSA, SMI, etc. PotPlayer offers options to control the video playback quality improvement with built-in filters and tools, change color tones with the built-in equalizer, create profiles settings, change the ratio of the movie, capture video and much more.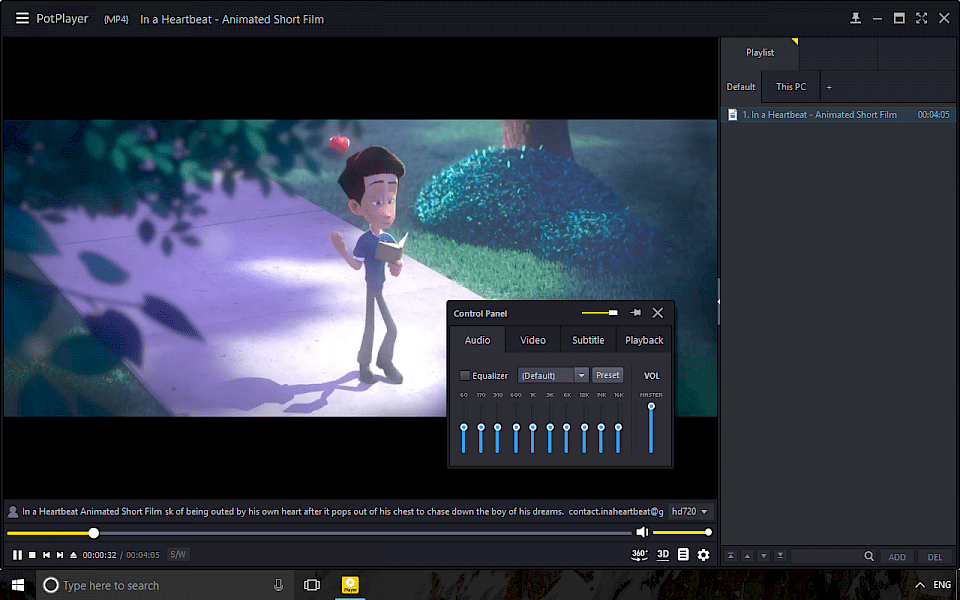 Ther is no need to install different codecs when using PotPlayer. The app offers support for OpenCodec so users can easily add whatever codecs they want. PotPlayer features include an option to bookmark your favorite scene or chapter, preview the scene with snapshots, support for various devices such as DVD, TV, HDTV, an option to choose which one when you have 2 sound cards.
For video playback PotPlayer allows you to use the built-in codecs as well as those installed in the system. You have also ability to save the broadcast to MKV, MP4, AVC formats, support for files available on FTP server, option to load files from URL and more.
PotPlayer download
You can download PotPlayer 1.7.14804 for Windows .
PotPlayer Alternative
If you are looking for more alternatives to PotPlayer software please visit our list of the best PotPlayer Alternative. Read short software description and access free download links. PotPlayer can be replaced with other software solutions. Try them for free.
| Software | License |
| --- | --- |
| AllPlayer the video player. | freeware |
| VLC Media Player multimedia player for every video. | GNU |
| Splash with ultra fast audio and video decoders. | trial |
| KMPlayer multimedia player for Windows and Mac. | freeware |