What is PeaZip?
PeaZip is a free archive manager for creating compressed files in formats 7Z, ARC, BZ2, GZ, PAQ, PEA, QUAD / BALZ, TAR, UPX, WIM, ZIP. Application supports 180 file formats including ACE, CAB, DMG, ISO, RAR, UDF, ZIPX.
Among the main features of PeaZip you find the opportunity to not only create and extract the most popular archive formats but also convert them to each other. In addition, the application offers features like split and merge files, checksum, secure data deletion, file encryption, create self-extracting archives and testing system performance.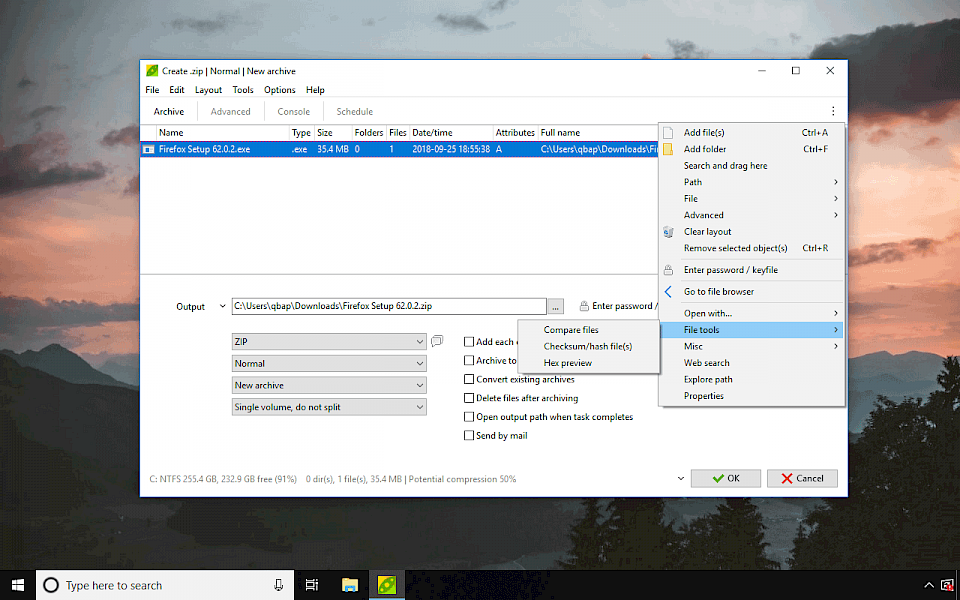 PeaZip was designed in such way to make it easier to manage your files on your system. You can define your favorite locations, create scripts and schedule tasks or run app from a script or command line prompt. For more information on this topic check the documentation of the program. PeaZip also detects duplicate files, backups, and offers a built-in password manager, so that is easier to manage protected archive files.
PeaZip provides fast, high compression ratio multi-format archiving to 7Z, ARC, BZ2, GZ, PEA, TAR, WIM, and ZIP file archives, and works as opener/extractor tool for 180+ archive types.
PeaZip download
You can download PeaZip 6.6.0 for Windows , and Linux.