Download Painter Essentials directly from the developer.
Category: Raster graphics
Version: 6.0.0.1167
Last update: 11/02/2018
License: trial
Painter Essentials review
Painter Essentials is an app for painting with a set of over a hundred digital brushes, tools, paint, and textures appearance reflected a variety of paper types. The tool is a simplified variant of Corel Painter.
The program can be used both for painting extremely realistic digital images and create sketches or photographic processing. Among the key features editor Painter Essentials worth mentioning access to realistic brushes are available in Corel Painter, the opportunity to work in layers, tracking and editing functions brushes traffic, generate and preview effects in real-time, converting graphics using tools scaling, transformation, etc., or paint in mirror mode or kaleidoscope.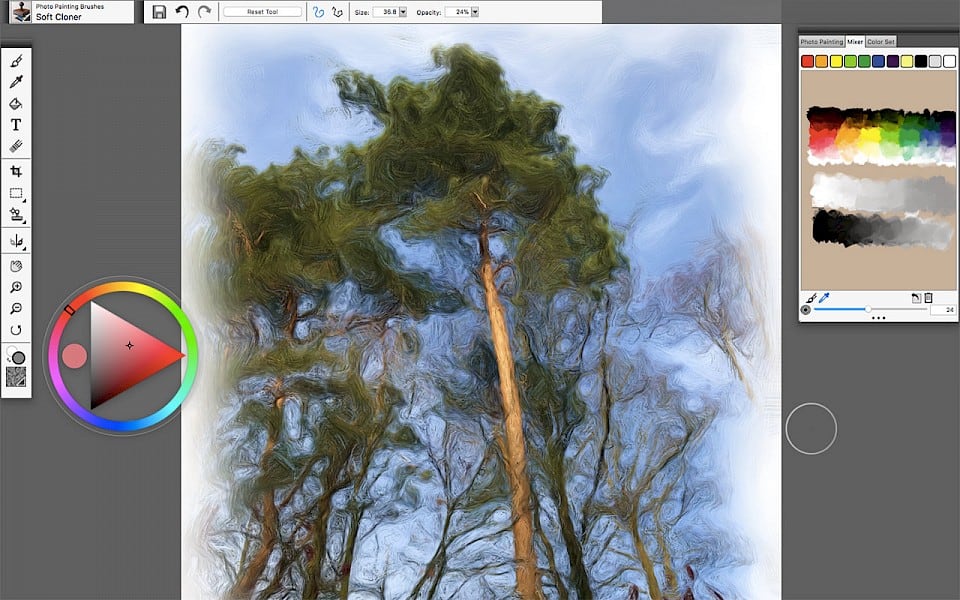 Painter Essentials also equipped with an interesting tool for drawing, particularly molecular brushes that have appeared in Corel Painter. By using such tools we can create interesting effects, which can be helpful when painting natural-looking flames, clouds, light, smoke or fur. When generating particles can also affect the pressure and angle of the pen while working with the tablet.
Another interesting feature borrowed from Corel Painter is a filter that allows you to manually or automatically exchange photographs into digital paintings executed indicated tools for virtual paper. The user can generate an effect treated as a final result or a starting point for further editing graphics on the canvas.
Painter Essentials Download
You can download Painter Essentials 6.0.0.1167 for Windows Mac.