What is Opera?
Opera is a web browser that offers features like support for bookmarks, download manager, support for extensions or Speed Dial that displays thumbnails of your favorite sites on the blank card. Opera Browser download for Windows 7.
The program is working on Blink rendering engine that is also used in Google Chrome. It supports all the latest Web technologies including HTML5, CSS animations, JavaScript / ECMAScript, DOM, SVG, XML, XHTML, geolocation, orientation on mobile devices and GPU acceleration for the canvas. Opera is the first major browser that can block ads for you without add-ons. According to tests, our built-in ad blocker makes content-rich web pages load in Opera up to 90% faster.
One of the unique features of the Norwegian browser is Opera Turbo. This technology allows the browser to load faster any web pages through the use of data compression and reducing the size of sites up to 80%. All requests (except for HTTPS) are processed by Opera's servers and then sent to the user. The solution works well for slow internet connections and mobile devices. You can also access Facebook Messanger and Whatsapp from the sidebar.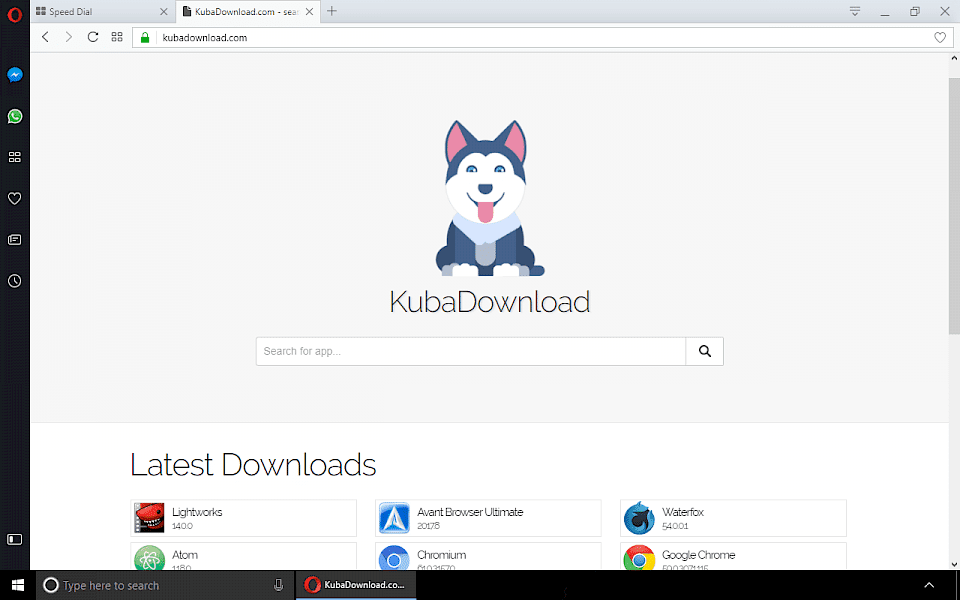 Features like visual bookmarks, tab cycling, and customizable shortcuts, keep you on track and save you time. Opera offers new video pop out feature - a floating, a moveable video frame that lets you keep browsing or work in other apps without missing any of the action. Battery saver feature will help you browse longer and extends laptop battery life by up to 50%. Opera news feed allows you to read the news. You can add preferred news sources from all over the world.
Opera is also offering a built-in PDF viewer and a search engine displaying interesting content in the Discover section. To get more of Opera browser you can install additional extensions. Currently, Opera offers in the database over 1000 items.
Opera download
You can download Opera 56.0.3051.53 for Windows Mac, and Linux.