Zebra Package Manager for iOS 12
kuba - Thursday, 9 May 2019
Zebra is a basic package manager that offers features you need to download and install your favorite jailbreak apps and tweaks. It is pretty fast and it was designed to work on iOS 8 up to iOS 12. Zebra can be installed for free from the official Cydia Repository.
Zebra Package Manager is a great Cydia alternative app available for iPhone, iPad, and iPod. You can add new sources, view available packages and upgrades, and search for apps and tweaks. There are no more options available. The Home Page displays only basic information about the app.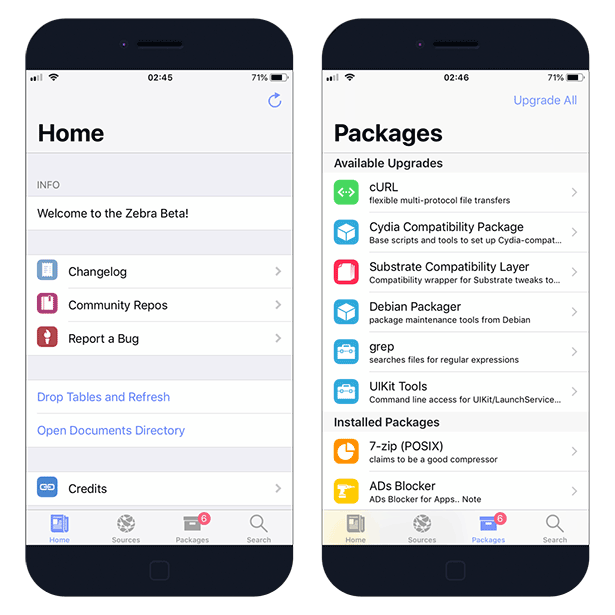 Zebra is completely open source and located on GitHub. This source can be added to Cydia on your iPhone or iPad and it is included by default with Zebra to provide future updates. Zebra also contains support for paid packages using the Sileo API.
How to install Zebra
You are just a few steps from installing the tweak from Cydia Sources. To add Zebra Repository to your list of Cydia Sources follow our step-by-step guide.
Step 1. Open the Cydia app on your device.
Step 2. Tap Sources → Edit → Add the official https://xtm3x.github.io/repo.
Step 3. Switch to Search Tab and enter Zebra.
Step 4. Tap the Install button.