The Control Center interface of iPad is useful and similar to the one that you get with iPhone and iPod touch. And yes, this is pretty awesome but it can be slightly problematic as well. Although the features of Control Center in the iPad are useful and really convenient, the main problem with its interface is that it wastes a lot of real estate on the screen. Basically, it is an iPhone's Control Center interface that has been pushed at the edge of the iPad's large display screen.
If you have a jailbroken iPad and are looking to fill that wasted unused space with something useful, then you should check out this newly released and free jailbreak tweak known as Yuna by iOS developer Litten.
As you will see in the screenshot of this tweak, Yuna fills up the unused space on the iPad's Control Center interface with Calender-centric elements such as Alarms, Upcoming Events, Reminders, and so on. That's not all, it also displays the Weather conditions for your current location at the bottom left of the screen.
Once you have installed Yuna, it will add a dedicated preference pane to the Settings app which the users can use to configure the tweak easily. You will find the following options here: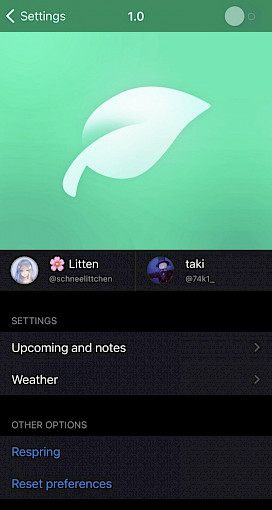 Turn Yuna on or off whenever you want
Configure the parameters for Upcoming Events and Notes
Configure the parameters for Weather
Reset to the default options
Respring the device to save the changes
One important thing to note about Yuna is that it supports iPads only and not iPhones or iPods.
Once you have configured everything the way that you wanted to, you should respring the device to make sure that the effects are applied. Yuna is a great way to customize the Control Center interface on iPad and most of you are going to like it.
You can download Yuna for free from Litten's WonderCafe repository using your favorite package manager and is currently supported on all iPadOS 13 and 14 devices. Moreover, the source code of this tweak is available on the developer's Github page so you can check it out if you wish to learn more about how this tweak works.
Are you planning to upgrade the Control Center interface of your jailbroken iPad with Yuna? Let us know in the comments below!
You might also like