We know the popular music streaming apps that is usually used by users is either Spotify or Apple Music but there is no doubt that YouTube Music is another major contender in this field. This app offers a seamless experience to the users with its wide library of music that can be directly accessed from YouTube.
If you are a YouTube Premium users, then you can download the YouTube music app for free to enjoy the online music streaming services without having to listen to ads or pay separately for this music streaming service. But if you use the YouTube Music app, then you would have noticed by now that the Now Playing interface of this app is missing the Volume slider.
Well, I guess there were a lot of people who noticed this because recently, an iOS developer named level3tjg has launched a new and free jailbreak tweak popularly known as the YTMusicVolumeSlider. What this jailbreak tweak does is to add a functional volume slider on the YouTube Music app's Now Playing interface. From the screenshot, you will notice that this volume slider has the similar red color of YouTube to match and is placed just beneath the music controls.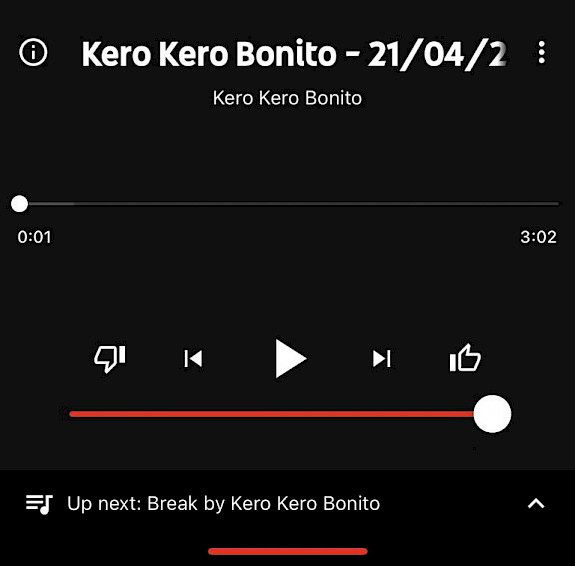 The dimensions of this slider are perfect too and it works wonderfully well as well and fixes one of the major issues that a lot of users face with YouTube Music app. Well, there is not a lot of space for configuration here since this is just a simple volume bar. But we do find it pretty bizarre that YouTube didn't include a native volume bar in the app and are happy to know about the release of this new jailbreak tweak.
If you are interested in trying out the YTMusicVolumeSlider tweak, then you can download the tweak for free from level3tjg's repository using your favorite package manager. As mentioned earlier, there are no configuration options available with this tweak so, you get what you see. This tweak supports all the jailbroken devices that have YouTube Music app installed on them. One thing to keep in mind is that this tweak doesn't work for the normal YouTube app.
For users who haven't been using level3tjg's repository till now, they can add it to their favorite package manager with the help of this URL:
Are you planning to use the YTMusicVolumeSlider so that you can manage the volume of your YouTube Music app or will you be opting for a different music streaming service? Let us know what you think in the comment section below!
You might also like