Apple's native notification system is pretty stout currently but that doesn't mean that it couldn't do good with a little more creative and imagination. This is why there have been so many jailbreak tweaks that are capable of modifying the aesthetics of the iOS' notification banners.
And one such jailbreak tweak to be released recently was Yokumiru that was created by iOS developer Plat_Ykor. This jailbreak tweak improves the incoming notifications with slick animations, applies specialized badges to the notifications that include some user-selected keywords, and can even hide the contents of the notifications completely if you do not wish to view them.
So, whether you are trying to make the incoming notifications a little more fun and exciting or you just wish to separate the important notifications from the rest, Yokumiru will be able to help you in every way. Yokumiru provides you different effects to choose for the notification banner. If you wish to separate an important notification, you can choose the desired effect and the notification banner will have 'Important' badge applied to it. Apart from that, you can make the notification banner have a neon black glow effect or a glassy reflex effect also, depending on what you are looking for.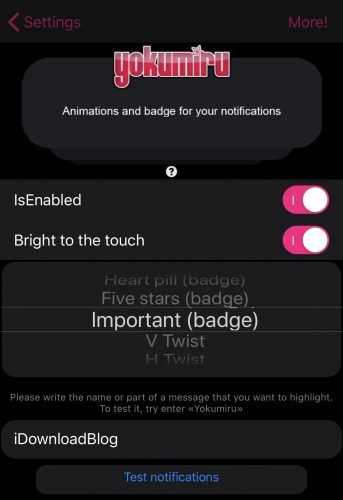 Moreover, a recent update to this jailbreak tweak also allowed the users to hide the content of the notification for improved privacy. Most of the effects offered in Yokumiru are animated so it can be really fun to use them on your devices. Once you install Yokumiru, you will find a preference pane added to the Settings app where the tweak can be configured however you want. In the Settings, you can perform the following tasks:
Turn on or off Yokumiru whenever you want
Enable a touch-sensitive effect that will brighten the notification banner when it is tapped
Choose an animation or effect to apply to the incoming notification banners from a huge list consisting of reflex, neon, v twist, h twist, reveal, privacy, slow in, heart pill badge, important badge, and five stars badge
Select a keyword to trigger the chosen effect
Test the effect for the notification before applying it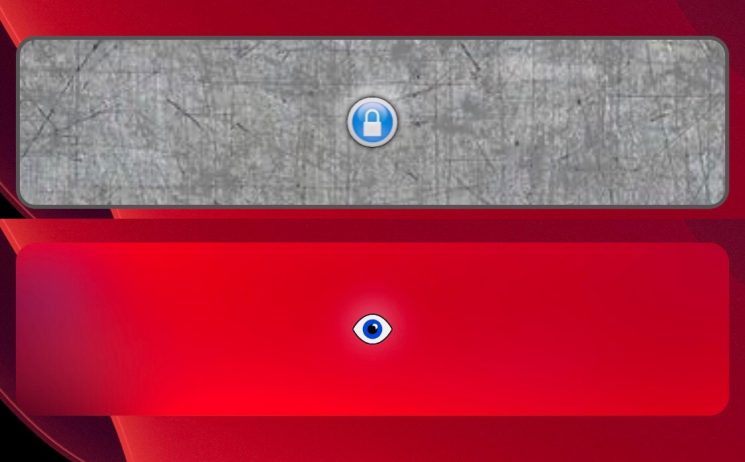 One thing to keep in mind is that a few of these effects have different settings too. So, if you choose the Neon effect, you will be given the option of blue, green, yellow, and red for the back glow color. And if you select a badge option, then you will need to enter the keyword that will trigger this effect for the notification. On the other hand, animations don't come with such special settings and apply to all notifications but the privacy option allows you to choose between the blur and opaque cloaking effect.
In the future, the developer might also add additional features. So, if you are interested in trying out Yokumiru, you can get it for $1.80 from the Packix repository. Yokumiru is currently supported on jailbroken iOS 13 and 14 devices.
What do you think about Yokumiru animating the notification banners?
You might also like