One of the best things about Apple inc. is that it spends a lot of time improving the user experience of its customers with every new release. The company focuses majorly on user-friendliness to ensure that the device is easy to use for people of all ages and technical know-hows. And while this is good for basic users, there is one serious problem with such a platform which is that there aren't any advanced settings for users to customize.
While this is a serious concern for users who are technologically advanced and want more options, it doesn't stop jailbreakers from experimenting with the interface of Apple. And one such newly released tweak is Yobun Evolution that was developed by iOS developer Plat Ykor. This new jailbreak tweak offers the users shortcuts for advanced controls on their iPhone that they cannot usually access on their handset.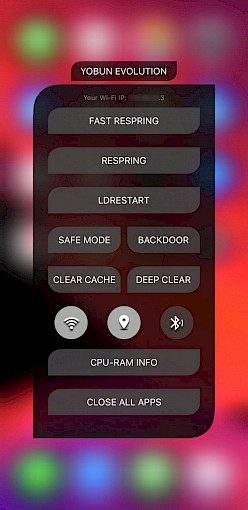 Yobun Evolution is the next iteration of Yobun Pro jailbreak tweak and users can invoke the interface from InApp, Springboard, and Lock Screen.
You can use the Activator action to call an all-in-one interface that will offer you access to several features and controls. This includes:
Wi-Fi IP address
Shortcut for Respring
Shortcut for Fast Respring
Shortcut for LdRestart
Short cut for Safe Mode
Shortcut for Backdoor
Shortcut for Clearing Cache
Shortcut for Deep Clearing
CPU and RAM information monitor
WiFi Control
GPS Control
Bluetooth Control
Closing all apps
There are a lot more options available on the Yobun Evolution interface.
You can click on any of these options on the Yobun Evolution interface to get a brief description of what that option does. Once you download this tweak, the preference pane is added to the Settings app. From there, you can access a short clip on how to run the tweak with the Activator action. For this, you will need to open the Activator app on your Home Screen and then select the Activator action to invoke the Yobun Evolution interface.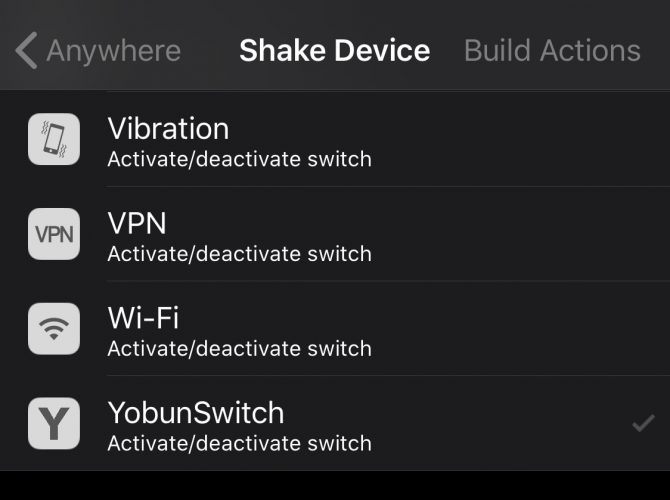 Make sure that you assign the Activate/Deactivate option for the YobuSwitch as the preferred Activation action. If you choose any other action, it won't work with your YobunSwitch.
If you wish to get Yobun Evolution on your handset, then you can download it from the Packix repository after paying $2.00 for it. Users who already own the previous version, Yobun Pro, can avail Yobun Evolution tweak as a free upgrade. Remember that you can use Yobun Evolution with jailbroken iOS 12 and 13 devices only for now as Activator is supported by iOS devices up to iOS 13 only.
Once the Activator app is supported on iOS 14, you can use Yobun Evolution with iOS 14 devices as well. So, what are you waiting for? Go and give Yobun Evolution a try and let us know in the comments whether you liked the interface and the function or not.
You might also like