One of the best things that can be done with a jailbroken iPhone or iPad is to be able to access the root file system of the device. But if there is an easy way to do that then it is even better, especially if you want to change or modify the system files with custom files so that you can modify the functionality or the appearance of the handset.
Although most people tend to use on-device file managers like Filza to manage the file system browsing, there is a new jailbreak tweak released by iOS developer Aspen that lets the users access the file system from Windows PC or Mac. This tweak is dubbed Aspen and offers you access to your handset's root file system with a full display to accompany it.
How does Aspen work? Well, what this tweak does is that it sets up a file server between iPad or iPhone and your PC using a Wi-Fi network. For this, you need to install a client on your PC and once you install it, you need to scan a QR code on your computer with your iPhone or iPad to pair your handset to your computer for connectivity.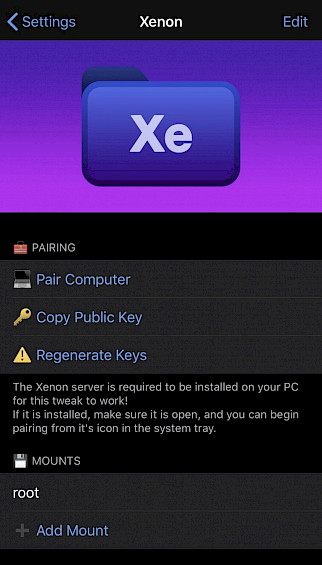 Once you pair your devices, you will be able to easily browse the file system of your handset from the native browser on your PC such as Windows Explorer on Windows and Finder on macOS. You will be able to view the files in your handset's root file system and can easily modify or exchange them as you wish.
When you install Xenon, it adds a dedicated preference pane in the Settings app from where you can configure the tweak. Here, you can perform the following functions:
Pairing your computer with your iPhone or iPad for browsing remote file system
Regenerate or copy keys
Add or remove mounts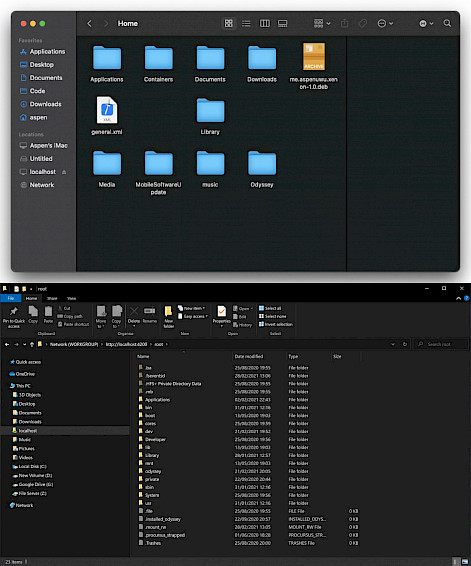 And a lot more. One thing that we like a lot about Xenon is that it doesn't need a command line. In fact, this tweak integrates seamlessly with the native file browser of your computer and gives a familiar graphical user interface to enjoy. As a result, it is quite easy to transfer the files from your PC to your device or vice versa.
Xenon is definitely an amazing tweak and we are extremely impressed with its functionality. You can get it for $1.99 from the Chariz repository using your favorite package manager. This tweak is supported on jailbroken handsets that run on iOS and iPadOS 12.2 or later devices including iOS and iPadOS 14 devices.
What do you think of Xenon's file system management functionality? Will you be trying it out for yourself? Let us know in the comments below!
You might also like