NoisyFlake is developing an amazing free jailbreak tweak that allows you to flip the iPhone screen vertically and use it as a windshield HUD in any car. WindowHUD tweak works with all apps including Apple Maps and Google Maps app. Download WindowHUD from Cydia repository for free.
What is WindowHUD?
WindowHUD is a free tweak that adds a Control Center toggle to horizontally flip your iPhone screen. HUD is a transparent display presenting data without requiring users to look away from their viewpoints. WindowHUD can be used to display the HUD image on a car windshield.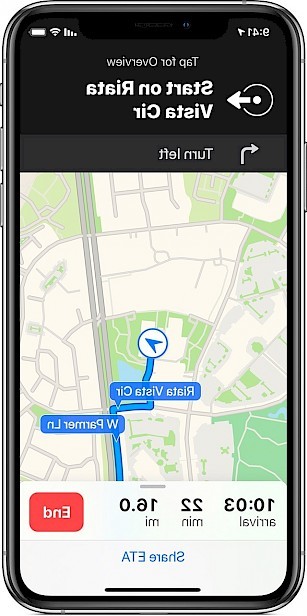 Of course, the quality of the projected image on windshield depends on weather conditions. The darker it is outside the better the image quality is. For better results also set the screen brightness to the maximum level. WindowHUD tweak is compatible with iOS 11 - iOS 13.
It is recommended to use WindowHUD tweak as a car Head-Up Display. Activate the tweak, and put your iPhone on your car dashboard and look at the reflection on the car windshield instead of the phone itself. Additionally, you can use this tool to display app content on teleprompter.
How to install WindowHUD tweak
After jailbreaking iOS using tools like unc0ver or checkra1n you are just a few steps from installing the tweak. To add WindowHUD Repo to your list of Cydia Sources follow our step-by-step guide.
Step 1. Open the Cydia app on your device.
Step 2. Tap Sources → Edit → Add the official WindowHUD repo.
Step 3. Switch to Search Tab and enter WindowHUD.
Step 4. Tap the Install button.
Step 5. The tweak doesn't require any configuration.
Step 6. Activate the tweak from Settings → Control Center.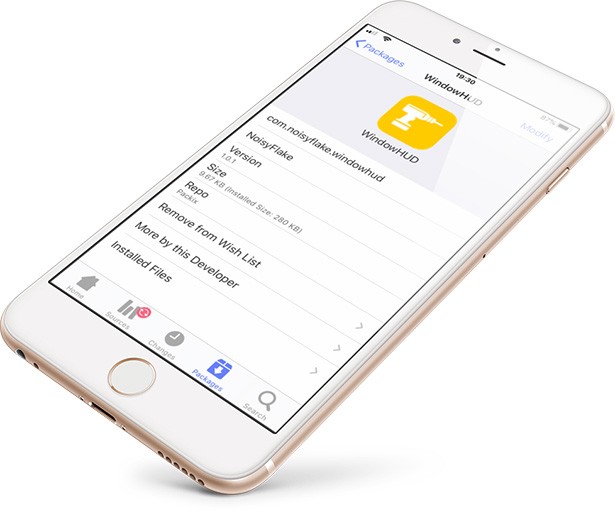 Changelog
Version 1.0.1
You might also like