You may have heard about the news - "Realme is going to launch a new mobile with a magnetic wireless charging facility". So, Realme fans must be very happy with this news. Cus if this news is legit, it would make Realme the only smartphone apart from Apple to have a magnetic wireless charging facility. Pretty interesting news, right?
Thus, If you are a fan of Realme products, keep reading this article till the end to find out more.
Realme's magnetic wireless charging
Realme intends to release a new smartphone called the Realme Flash. The term Flash refers to a unique feature that is native to the smartphone brand and the Android ecosystem. In addition, Realme is anticipated to provide MagDart chargers for this upcoming smartphone, which are identical to Apple's MagSafe chargers.
To watch the official unboxing of Realme Flash. Click, "here"...
Magnets - properly aligned on both the gadget and the charger is one of the most important criteria for this new technology to operate. As a result, two MagDart chargers are anticipated to be released by Realme.
According to trusted sources, one of the two anticipated chargers appears to be identical to the regular MagSafe Charger. However, in comparison, it appears to be thinner than its counterpart. On the other hand, the other charger appears to be considerably thicker and larger, with a few ducts (probably for heat release during charging).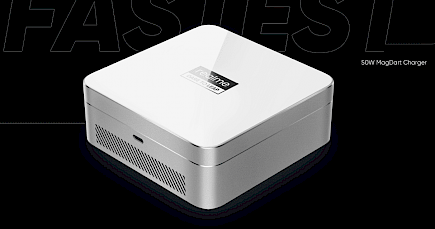 The smaller charger is estimated to have a charging speed of 15W, and the larger MagDart charger will have a considerably quicker charging speed. As a result, this innovative gadget has the potential to become the world's quickest magnetic wireless charger.
Madhav Sheth, the CEO of Realme India, has also confirmed that the new Realme Flash smartphone will be available soon. Sheth also stated that it'll be the first Android smartphone to have magnetic wireless charging.
Realme has been previewing a new gadget called Realme Flash with teasers. This gadget might be one of the first to work with MagDart magnetic wireless chargers. The gadget will be released in India by Realme. "This newcomer is totally going to sweep you off your feet! Tell us what comes to your mind when you hear the word 'Flash'? Stay tuned to find out ", says Realme.
This new device will house:
Qualcomm's flagship Snapdragon 888 CPU,
A front-facing camera is hidden behind a punch-hole in the display,
Up to 256GB of internal storage, and
12GB of RAM, according to photos posted by the company.
Now, let's discuss Apple's Magsafe. There are more charging options than ever before with Apple's newest iPhones. The MagSafe is the most unique and interesting charger out there in the market.
The new MagSafe Duo is the only official alternatives for now.
Third-party choices, such as those from Belkin and Scosche, will soon flood the market, but for now, we have Apple to consider.
MagSafe Duo
The MagSafe Duo is a straightforward device. A MagSafe wireless charger is on one side, while an integrated Apple Watch charging puck is on the other. The charging puck, which is metal-encased and can flip up or rest flat, works similarly to Apple's own Apple Watch charging stand.
The MagSafe charger would be on the opposing side. Unlike the single MagSafe charger, that you may use while holding your phone and moving around. The MagSafe Duo is designed to be more of a dock where your phone is kept.
Unlike a regular wireless charger or a dual-device wireless charge. MagSafe helps align your phone so that it is pulled to the correct position when you put your iPhone on it. In addition, it will charge any Qi-enabled device in addition to iPhone 12 models with MagSafe. The charger was created by Apple in a stark white hue that feels premium to the touch.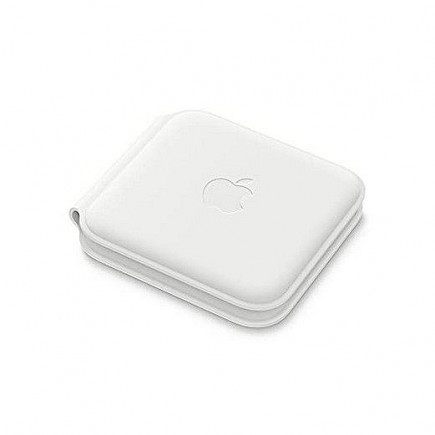 It folds in half so that you can throw it in your luggage and take it with you wherever you go. The MagSafe Duo has only one connector, a Lightning port. This is used to power the charger. However, the necessary power brick isn't included in the box.
Charging performance
As a charging method, MagSafe is capable of charging an iPhone 12 model at speeds of up to 15W, which is just below the maximum cable charging speed of 18W. The MagSafe Duo has a somewhat higher power restriction, with a maximum output of only 14W.
There is a restriction inside MagSafe that limits the charging speed to 14W rather than 15W. It may be because the gadget uses Lightning rather than USB-C. Plus, magnetic charging is not very efficient as a lot of charge gets dissipated during the transfer of power from the source to a device.
It's a little annoying that Apple releases MagSafe, boasts high speeds, and then quickly offers their dual charger at lower rates.
The MagSafe Duo requires a massive 27W minimum USB-C power brick to achieve the highest 14W rates. You'll be restricted to 11W of wireless charging if you have a 20W power brick.
Is Magsafe worth its price?
The main gripe is that the MagSafe Duo is prohibitively costly — even for Apple. If you simply want cables, you'd only need the ones that came with the Apple Watch and iPhone. As a result, MagSafe Duo is an utterly luxurious experience with a little convenience.
Apple has a habit of charging exorbitant prices for docks. Consider the Apple's Apple Watch Dock. This charger is very similar to the MagSafe Duo, will set you back $79, and also boasts somewhat similar performance.
Assuming you wanted to mimic the MagSafe Duo capabilities using a MagSafe charger and an Apple Watch Dock. In that scenario, you're actually investing $120, so the MagSafe Duo is only $10 more, and it only needs one power brick.
Apart from the exorbitant price and slower speeds, this device also can not charge a third device. So if you wish to charge your AirPods alongside your iPhone and Apple Watch, which is a frequent job, you will still need an extra charger. Several three-in-one docks are available for a comparable price, and other dual chargers include a USB connector on the back for charging that third item if desired. It would have been wonderful if Apple had done so.
Click "here", to find out more about MagSafe Chargers...
Winding-up
As said earlier in the article, magnetic wireless charging at its primary stages is not as efficient as cables. But, in the world of tech, you can never know. So for now, all we can do is pray for the new MagDart Charger from Realme to prove its hype.
Hope you liked the article. We post similarly great content each day, so do come back for more. Good Day!
You might also like