Recently the news about Apple's mixed reality goggles broke the internet.
It made many great promises but, the most eyecatching one was - It could replace iPhones by the year 2030.
So, today we are going to dive deep into this claim and try to examine if and how Mixed Reality headsets might become the future of Apple smart devices.
So, Let us Begin…
The Apple Mixed Reality Goggles
Apple is believed to have a secret research department that employs hundreds of people who are working on AR as well as VR and are looking at ways that these emerging technologies could be utilized in coming Apple products.
The headset is believed to be like Facebook's Oculus Quest VR headset but with a more sleek design, using textiles and lighter materials to ensure that the wearer is comfortable.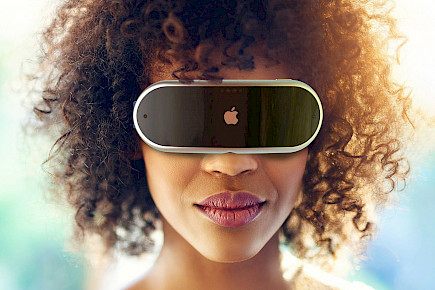 The display could also include an outward-facing visor integrated into the display, allowing users to display images to people around them.
In terms of design, the headset is described as having the appearance of a "sleek and curved visor that is attached to the face via mesh material and switchable headbands."
The issues of Mixed Reality Goggles
On paper the Mixed Reality Goggles seem seamless but, they have some certain drawbacks in real life.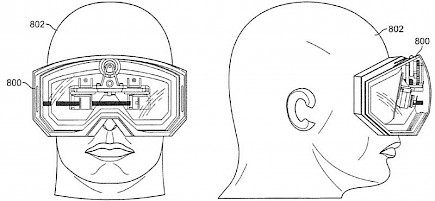 For starters, acing the design is very hard. Apple has already run into some complications with its first AR goggle design.
The initial design had an air conditioner and a powerful processor. This resulted in a heavy headset. Apple had to completely redesign to lower the weight make the device user-friendly
Also, the initial design of the goggles that were submitted as patents shows the whole device has a bulky design with little to no space for airflow thus, a strong cooling system is needed in the device.
Which isn't hard to install but, it will take up so much space that the device itself will be weighing over the top.
Also, the cost of these Mixed Reality goggles is through the roof. Thus, making it a very unwise purchase for normal consumers.
But, all that said Apple is in the works to make the necessary changes to make the device more cost-effective. We can say for sure, that be it 2030 or later Apple will come up with a premium Mixed Reality Goggle that will try to make iPhones obsolete.
Will the Mixed Reality Goggles ever take the place of iPhones?
Right now it seems totally absurd to even think about replacing iPhone with a Goggle.
But, nobody thought about multitouch, multifunction smartphones in the years before the digital revolution. Nobody thought how a portable music player would overtake Walkmans and Boomboxes, but, they eventually did. Didn't They?
Right now, technology is in a fast lane to becoming more impressive and powerful thus, whether you support the notion or not. Mixed Reality Goggles of Apple will come and if they can deliver what they promised then they will replace iPhones in Apple's Ecosystem.

You might also like