Most users have now become habitual with what all they can do with their widgets on their iPhone Home Screen. Well, it is time for you to try something new. Did you know that you can create new widgets to organize your iPhone's activities?
Yes, you heard me right! Are you looking for a widget that can move or shimmer? Or one that gives you rewards and codes to avail discounts on different services and products? Have you ever wanted to display your photos in the form of a grid on the home page?
If yes, then we bring to you this list of the coolest home screen widgets that are easily available on the App Store. Here are a few of these widgets that you might find cool to use yourself.
Widgif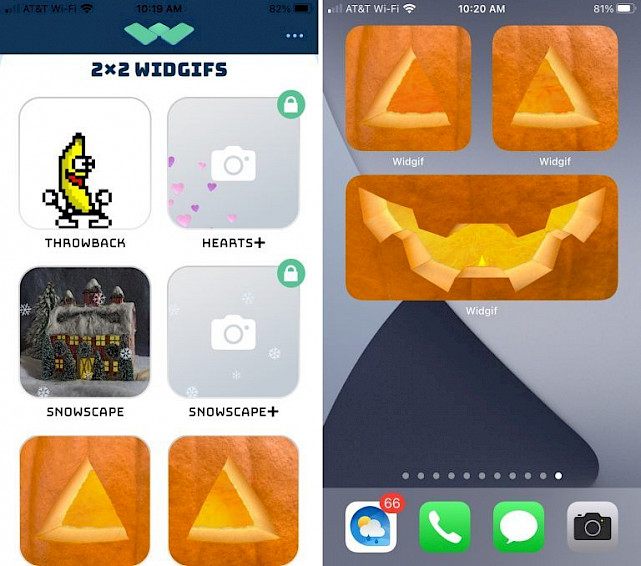 We all know that GIFs have become quite popular these days and are extensively used on social media channels. So, why not get a GIF widget for your iPhone? Well, you are in luck because we have the perfect widget for you – Widgif. This widget gives you cool animated characters and scenes to display on your home screen.
Moreover, this widget is available in two different sizes – small and medium. So, you can get a photo with hearts, a dancing throwback banana, and a lot more other GIFs to show on your home screen. This is a free widget that offers an in-app purchase option to get more photo-related widgets on your iPhone.
Widget Quotes for Home Screen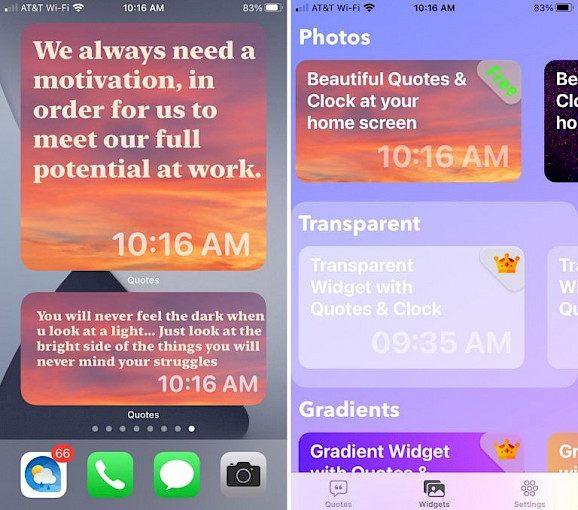 One of the best ways to stay motivated throughout the day is by reading positive quotes and you can do this by getting the Widget Quotes for Home Screen. This widget will give you lots of photos that have a great meaning to read at a glance.
In this widget, you can customize the background color, widget size, text color, etc. and then choose how frequently you want the quote to change. You can get this widget for free too and can unlock several features by purchasing them.
Retro Widget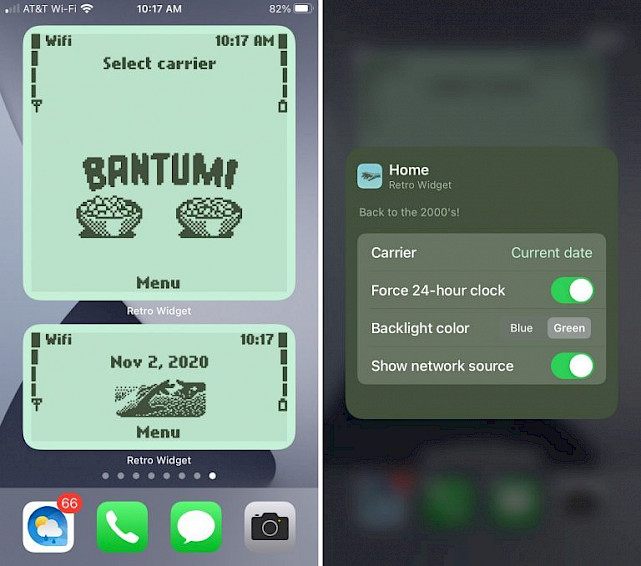 Missing the golden old days? Then, get the Retro Widget that allows you to display the battery level, network strength, time, etc. in an old-style appearance. You have three widget sizes to choose from and can even choose a background color and a retro message to display on the screen.
Apart from that, you can get the 24-hour clock and choose to display your network source too. To get this widget, you need to pay 1.99 USD on the app store.
Code Widgets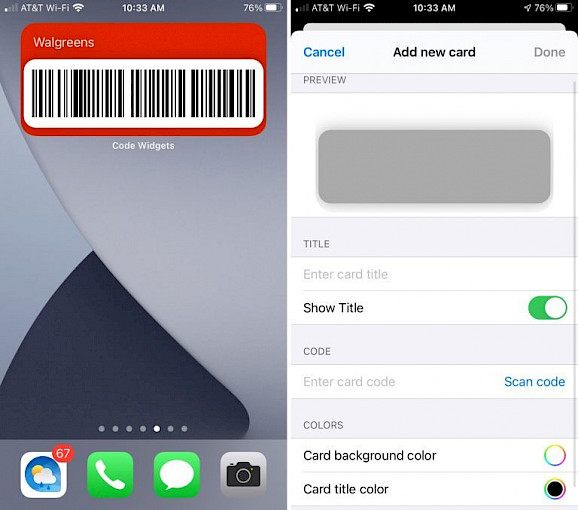 If you are looking for a useful widget, then Code Widgets is a great option for you. This cool widget will give you barcodes on your home screen. This is great for people who tend to use their discount or loyalty card a lot as you can place their barcode on your iPhone home screen.
You can customize this widget to include different barcodes that you can use at supermarkets, pharmacies, pet shops, etc. As a result, you don't have to carry a physical wallet anymore and can use the widget to pay everywhere. This widget is free and available on the App Store.
ABGrid
One of the coolest ways to decorate your home screen is by posting a grid of photos and you can do this easily with the help of the ABGrip widget. With this widget, you can create a grid using the portions of your photos. After downloading this widget, open the Editor and click on the Image button to choose your photo.
Next, use the crop tool to select the widget size for each grid portion that you wish to create and name the widget so that you can add it easily. This widget is available free of cost on the app store.
WidgetLink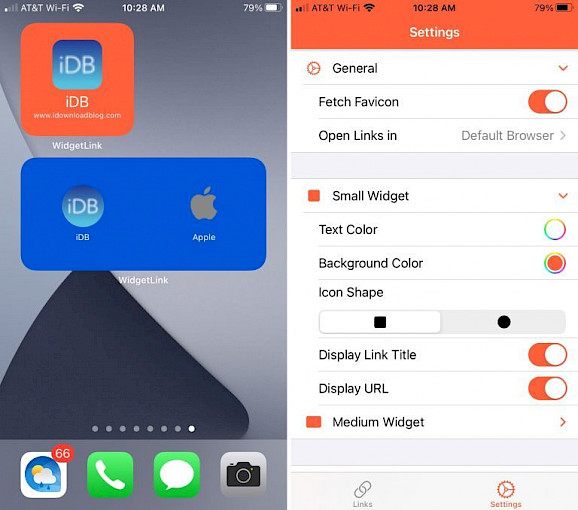 Another great widget that is useful too is WidgetLink that allows you to turn your frequently visited link into a widget. With this widget, you can create and customize widgets to place your favorite URLs on the home screen. This could be your blog URL, favorite YouTube video, or any random link that you visit often.
You can add the link and name it and then customize its look and settings. This is a great, free widget for accessing your links quickly.
So, have you used any of these widgets yet? Let us know in the comments!
You might also like