Have you ever wondered why you have to update your iPhone to the latest version? What are the benefits of upgrading your iPhone software to the latest version? What are the risks of updating your iPhone?
I am pretty sure that you have wondered about it every time you update the software. So here in this article, we will try to answer all those frequently asked questions and also discuss a few interesting features of the new iOS 15.
Benefits of Software upgrading?
By updating your iPhone to its latest version:
you can get access to all the new features,
get solutions to the bugs that were in the previous software version, etc
Thus, If you don't update your iPhone to its latest software update, you won't enjoy any of its new updates and features.
So, now you know about software upgrade and why it is necessary. Then, let's talk about the latest version of Apple IOS and its features.
With Apple's iOS 15 upgrade arriving this autumn, it will bring a slew of new capabilities to your iPhone. During Apple's huge annual developer conference in June this year, the company unveiled the newest iPhone software and highlighted some of the changes.
With the new iOS 15:
You will have more options for FaceTime video chat, including finally being able to talk with Android friends.
Privacy features have been added to the update that protects your email and display how many apps have accessed your microphone and camera.
In addition, you might be able to add your driver's license to Apple Wallet, depending on where you live.
A beta version of iOS 15 is already available on the web. So, if you want to get your hands your the new OS download it ASAP.
Features of IOS 15
FaceTime
FaceTime has a few new features. One of these features is SharePlay. You can start a FaceTime video chat with anyone or multiple people. Also, you can open supported apps like Disney+, Hulu, and TikTok, and watch a movie together with the call-e. You can pause and fast forward to keep everything in sync. Even better, you can switch to chatting via iMessage while viewing or sharing your screen. It works on the iPhone, Mac, and iPad.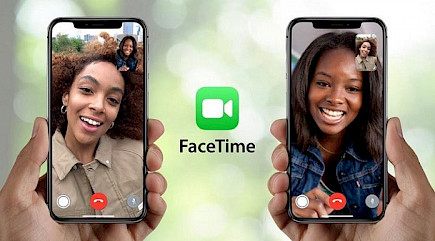 FaceTime video chats will now allow you to invite Android and Windows users. Anybody with an iPhone, iPad, or Mac will be able to click a button to create a link for FaceTime videos. This link can also be shared with non-Apple users. To avoid the possibility of the link being shared with other people or random people appearing in the chat, you will need to allow them access to the chat.
Revamped iMessage
Updated iMessages will allow you to share information with other apps. For example, if someone has sent you a link to a news story, it will be displayed in Apple News' "Shared With You" section. The reminder will also show who sent it. This is convenient for those who want to see a story in the future but don't want to sift through hundreds of messages looking for it.
And if someone gives you any media, it will display in Apple Photos under "Shared with You." This applies to Safari links, podcasts, movies, and Apple TV TV programs. So when someone submits a lot of photographs, you'll get a tidy stack of photos to go over instead of a big list.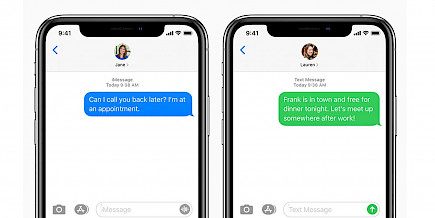 AI-powered object/ animal detection
With the help of advanced AI, the iPhone camera and gallery can now identify an animal, landmark, plant, or object from a photo.
At the top of your images, an icon will appear. Which will help you identify your pet dog's breed and provide you with extra information. It can also name a flower and provide background information.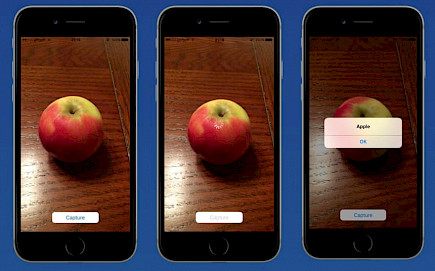 Block out unwanted messages and notifications with Focus
This is an exciting one. The new Focus feature allows you to receive notifications from only people or apps that you have pre-approved for at a specific time.
It's a way to ensure that you only read what you want, and do not get notifications from other apps. The Focus method works similar to night mode or riding mode on Android phones. Consider a receiver is trying to call or send you a message. With the focus mode turned on the receiver will first receive a notification saying - "The person you are trying to reach might be busy, do you still want to send it anyway?"
Now the receiver can either execute the message or retry another time.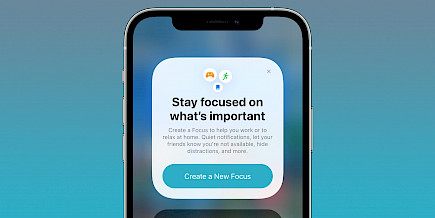 Focus settings can be created for many things, including work, play, and sleep. Each specified mode will allow you to create a customized home screen so that you only see certain apps and the rest are accessible.
Apple Maps
Last summer, Apple released a huge upgrade to its Maps app. It offered better driving directions with clearly marked lanes and crosswalks, as well as improved navigation. In addition, a 3D model of major cities shows elevations and points of interest. Before it expands to other cities, the new maps will be first used in San Francisco, then Philadelphia, New York, and London.
iOS 15 will provide additional information about public transit, including real-time alerts to help you get off the subway, bus, or train. In addition, a new augmented reality feature overlays additional information on the real world, similar to Google Maps. This allows you to see exactly where you are.
Searching the web by voice:
Safari will be receiving a major update for the iPad, Mac, and iPhone. The newly refurbished upgrade brings:
The search bar to the bottom of the page on the iPhone.
It also supports saving groups of tabs (such as ones that you use for work or planning a trip) that can be reopened on any device. There is also a new voice search option.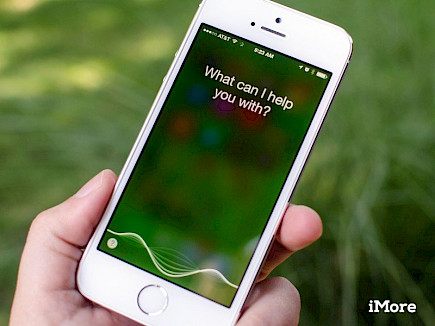 You just need to tap the microphone button and say what you are looking for. Safari will take care of everything else. Extensions are now supported on iPhones, iPads, and iPods. You can also use Honey plug-ins to search for discount codes and promo codes during shopping.
Final words
To update your iPhone's software to its latest version:
Go to settings.
In settings open "General".
Now go to "software updates" and look for new updates
If new updates are available you will get a notification on your device
Now, click on that notification and allow the system to update.
Hope you enjoyed the article and be sure to come back for more great content. Good Day!
You might also like