The iMac and Magic Mouse have been a match made in heaven. They have co-existed since the very first Apple computer was built. But, with the release of Apple's Magic TrackPad, the Magic Mouse has got itself a serious competitor.
The Magic TrackPad not only exceeds the functionality of Apple's Magic Mouse but overperforms in that segment.
But, so said, the Magic Mouse is still the most popular iMac accessory.

So, suppose you are thinking about buying an accessory for your iMac and are undecided between the Magic Mouse and Magic Trackpad. In that case, you are for a treat.
In this article, we are going to give a few reasons why the Apple Magic Trackpad is better than the Apple Magic Mouse. And also, try to point out why it's a better accessory for users of all kinds.
Thus, without further ado. Let us begin.
Why is the Apple Magic Trackpad better than the Apple Magic Mouse?
Apple can create an elegant product. No blank slate has been as beautiful as Apple's Magic Trackpad 2, whether it's the silver color or space grey. But, for an additional $50, is Apple's Magic Trackpad worth buying over the Magic Mouse?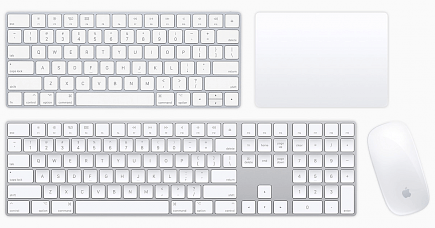 Suppose you're shopping for an iMac or MacBook accessory. In that case, you've probably been looking at the Magic Mouse and the Magic Trackpad already.
Both are in their second generation with rechargeable batteries as well as multi-touch surfaces. However, they have completely different user experiences.
And it's clear that the Magic Trackpad is definitely better. Here are some reasons why the Magic Trackpad is better than the Magic Mouse:
1. You Can't Use the Magic Mouse While It is Charging
This is by far the most significant issue with the Magic Mouse 2. When Apple introduced rechargeable batteries, its designers put the charging port on the lower part of the device. This preserves the sleek look that is this Magic Mouse, but now you're not able to use it while charging.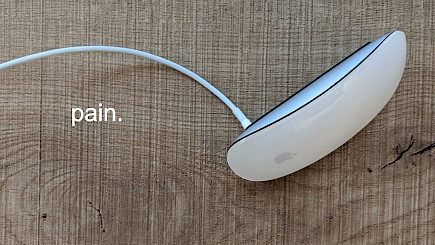 Contrary to that, the Magic Trackpad 2 has a well-placed port on the back. As a result, it's simple to connect it without disrupting your workflow, and you're never required to stop for 15 minutes to recharge. Moreover, the aesthetics aren't compromised.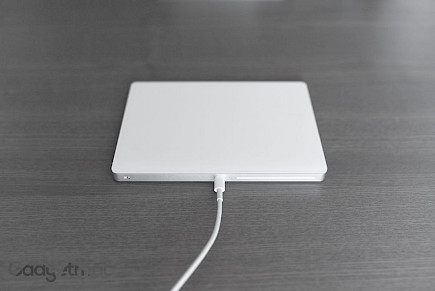 The most concerning aspect of the charging port's placement is that it reduces the life of the Magic Mouse.
The built-in batteries on both of the devices will wear out and stop storing charges. When that happens, the Magic Mouse becomes completely useless.
However, you are able to make use of it with the Magic Trackpad while it's plugged into the computer all day.
2. The Magic Trackpad has more gestures that are easier to use.
The Magic Trackpad is a 6-inch by 4-inch multi-touch surface with ample room for all types of hand gymnastics.

Apple utilizes the full benefit of this by offering 11 gestures available in macOS that you are able to activate and modify by navigating to System Preferences.
The intuitive gestures are simple to master and easy to make use of. In just a few minutes of playing with the device, you'll be able to move between pages, access the Notification Center, zoom in/on documents, and then go to Mission Control with nothing but flicking your fingers.

That's not even counting the additional gestures you can create with BetterTouchTool.
While it's true that the Magic Mouse also has a multi-touch display, it's smaller than the Magic Mouse and is much more challenging to use.
Apple is in agreement since it has just four Magic Mouse gestures in macOS, which includes scrolling!
3. The Magic Trackpad 2 supports Force Touch, while the Magic Mouse doesn't.
It was introduced with the first Apple Watch. Force Touch detects the difference between a gentle touch as opposed to a firm press.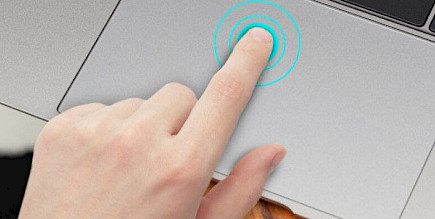 It can be used to access a wide range of additional functions in Apple's native apps as well as numerous third-party ones.
A lot of people dismiss it as a trick. However, there are numerous beneficial things you can accomplish using Force Touch if you're willing to accept Force Touch as a tool.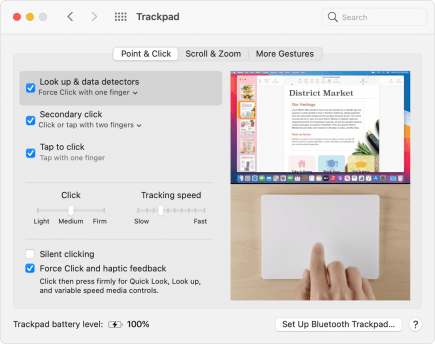 We make use of Force Touch to look up definitions, browse websites, and view document files in Finder. You can also make pressure-sensitive drawings and speed-forward videos dynamically in QuickTime.
This isn't possible using this Magic Mouse, which only utilizes regular clicks. Even if you do not often make use of Force Touch, that option is available only when using the Magic Trackpad.
4. Haptic Feedback Gives You Control Over Your Clicks
Contrary to the Magic Mouse, the Magic Trackpad does not actually click. Instead, it detects pressure when you press it down and utilizes haptic feedback in order to create the feeling of clicking.
This is why it clicks repeatedly when you make use of Force Touch and why it doesn't click at all when it's off.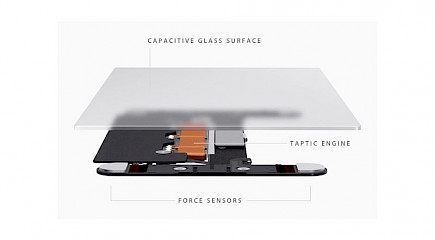 The three main reasons this is a fantastic feature are: fewer moving parts, an entirely interactive surface, and the ability to customize clicks.
Because the Magic Trackpad doesn't move when you press it, there's a lower chance it'll break down in time or suffer physical harm. It's also less likely to block the mechanism with dirt because all the moving components are enclosed inside.
When you use the Magic Mouse, you can only click on one side. With the Magic Trackpad 2, you can click anywhere on the Magic Trackpad 2, and you can use it anywhere on its huge multi-touch surface. This is especially useful when your fingers are moving all over the place, using multiple options.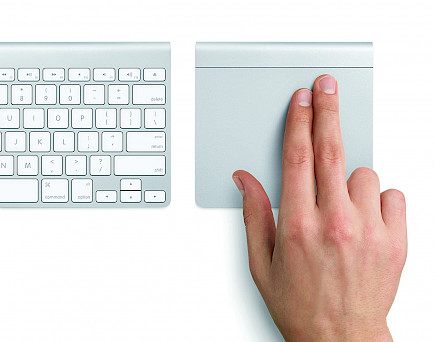 Finally, you can alter the haptic feedback to respond to more or less hard clicks. This not only lets you tweak the trackpad to suit your preferences, however, but you can also activate the Silent Click feature to make the Magic Trackpad entirely silent.
5. The Magic Trackpad Is Cozier Than the Magic Mouse.
The level of comfort varies depending on the person using it. It's clear to see that Apple did not design its Magic Mouse with ergonomics in the back of its mind. It's got sharp edges, a slim touchscreen, and a comparatively flat design. It's all in stark contrast to the most ergonomic mice on the market.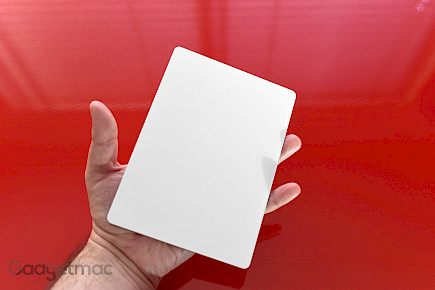 Personally, we do not feel that the Magic Mouse is uncomfortable to use. However, lots of users do. So it's not difficult to see how a larger mouse would fit more comfortably into my palm.
There's nothing we'd alter regarding this Magic Trackpad. It has a comfortable slope with a wide area that you can use anywhere.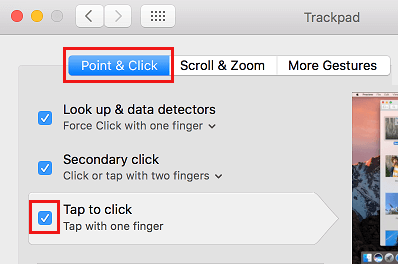 It occupies less space than the mouse pad. For example, if you turn on "Tap to Click" within the System Preferences tab, you won't have to push down on the button to make a click.
Winding-up
The Magic TrackPad is a great device that makes life easy for iMac or Macbook users. Plus, now you can use your Magic TrackPad while it's charging.
That cannot be done with the Magic Mouse.
But, all said, the Magic Mouse and Magic TrackPad are both fantastic devices, and you can buy both of them at a discounted price due to Apple's Holiday Sale.
So, what are you waiting for? Go to the Apple Store today and get your hands on your favorite accessory for a discounted price.
You might also like