Every year people spend hundreds of dollars to buy, modify and exchange their mobile or computing devices. Old electronic devices are more like a liability than an asset:
They consume too many resources.
They do not provide the expected output
They are highly inefficient.
They are too costly to maintain.
Thus, upgrading is the only option we are left with.
Now consider you are a working professional who works in either of these industries:
IT
Marketing
Sales
Production
Manufacture
Academic
Any other
What do all of these industries have in common? If you say "They all pay you money" then yes, you are right, in one way. But, the biggest mutual factor among these industries is they all are dependent on computing devices.
Today every working professional (regardless of their industry/ domain) needs a powerful computing device to manage, store and work more efficiently. But, there is always the question of "What setup should I buy?"
A computer setup is basically constituted of a monitor, CPU, and peripheral devices like a mouse, keyboard, headphones, etc. Each of these components has its definite function which is highly expandible upon how much you spend. So, if you spend a million dollars for a computer setup then it will be able to handle anything you throw at it. Whereas, a cheap setup will derail with just an hour of heavy workload. Thus, professionals need a powerful computing setup, and what better setup can you get than an iMac.
The iMac is the premium computing setup of Apple Inc. which is specially designed to handle the heavy professional workload. And in this article, we will discuss why an iMac is the best setup for a professional.
So, Let's begin.
1) Strong Software
The iMac comes with the best-in-class software - MacOS.The MacOs is secure, fast, and houses some of the best application softwares. Plus, every app you see or download on an iMac is approved by Apple so you can only enjoy the best for your work.
2) Powerful processing
The new-gen iMacs come with a very powerful M1 Silicon Chipset from Apple that can produce speeds up to 4Ghz. This increases the functionality of an iMac greatly. Such a powerful processor can handle any heavy workload with expertise.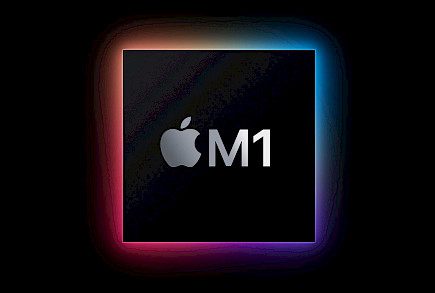 3) Premium built
Like any other Apple product in the market, the iMac is built with premium quality materials that give extra strength and robustness to the whole system. Plus, all the components look amazing.
4) Minimal Setup
With a normal computer, you will require a bunch of accessories but not with an iMac. The iMac only comes with a processor, high-resolution 4K panel, speakers, etc embedded in one single setup (the monitor).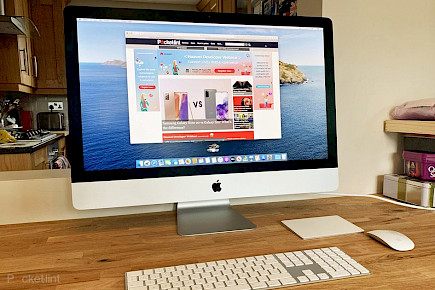 5) Aesthetic Look
iMacs are not like your boring computers which only come in numerous shades of Black or Grey. iMacs come in different colors and every component of the setup is specially designed to have a premium aesthetic look.
How much does an iMac cost?
The most basic model - 2018 21.5 inch iMac costs around $1099(81,000 INR). The price of its higher-end models can go up to $1799(1,33,000 INR)
Click "here", to get exciting deals on iMac.
Contents of an iMac
A 2018 21.5inch iMac comes with:
A 21.5-inch high-resolution monitor that houses an inbuilt motherboard, speakers, etc.
An iMac keyboard.
A Magic Mouse.
A 143-Watt Power Adapter.
A 2-mm power chord to juice up the device, and
A USC Type-C to Lightning Cable.
SO, if you are looking for a new Workstation setup look no further than an iMac.
You might also like