Apple recently held its Peak Performance event on 8th March, and even after 3 weeks, the event is still being discussed in the tech world.
While the hype for Apple's last event is on the verge of ending, we have got some exciting news to look forward to.
From reliable sources, we have some information about when Apple will host its next big event in 2022.
It's been more than 2 years since we have witnessed an actual physical event from Apple. All the events, from major to minor, have been virtual affairs only.
But now that the Covid-19 spread has been controlled globally, Apple's next big event in 2022 will be an in-person event! Yes, you read it right. We have gathered all the information in one place for you.
Let's dive straight into the topic now.
The News: Tipster confirms Apple's next big event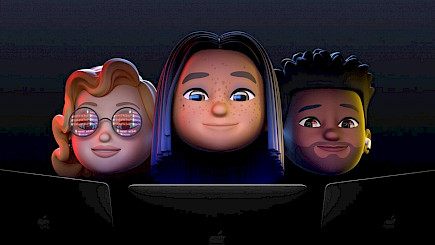 It's already been confirmed from several trusted sources that an Apple tipster (an insider employee of a company who secretly leaks some information without coming to the front) has confirmed that the next big event is going to be an "in-person" event. So Apple has finally said no to virtual events now, which is undoubtedly a piece of great news for Apple enthusiasts, tech enthusiasts, and the professionals who cover such events live.
Apple's annual developer conference, WWDC 2022, will be hosted in front of a live audience, according to Jon Prosser, who has a mixed track record when it comes to Apple-related leaks. Prosser also suggested that WWDC 2022 might begin on 6th June, according to a report by Phonearena.
Other Tech Giants Also Planning In-Person Events this year?
Google said earlier this month that their annual developer conference, I/O 2022, will be a virtual event. At I/O 2022, however, certain members of the Google team, as well as partners, will be in the live audience.
In terms of WWDC 2022, it remains to be seen if Apple would hold an online-only event or invite live attendees.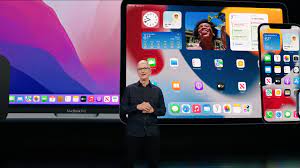 Apple's final in-person event took place in 2019, and all subsequent events have been virtual.
Apple is likely to roll out new software upgrades for all of its devices at WWDC 2022. Apple is likely to release iOS 16, iPadOS 16, macOS 13, and watchOS 9. Apple, on the other hand, will just discuss the core features of the several OS upgrades, which will be released closer to the end of the year, in September or October.
We'll find out if it'll be an in-person or virtual event after Apple sends out formal invites for WWDC 2022. Last year's WWDC was held from 7th June to 11, and invitations were sent out around 30th March.
As a result, it's probable that the WWDC invitations may be given out soon. On the other hand, if the company is preparing an in-person event, it may postpone the announcement.
What's our say on the upcoming In-Person Events?
Well, now that majority of companies have asked employees to work from the office, it's not a big deal to conduct a single-day event in person. We're anyway leaving home daily and meeting the crowd under closed spaces.
Several news agencies and tech companies believe that the restrictions have already been lifted for other "way more risky activities." So it doesn't make any sense to ask companies to not perform an in-person event. And the majority of the audience is found in favor of this whenever a similar query is posted on LinkedIn, and a voting feature is added.
Wrapping Up
Right now, there is no concrete information about the products/services to be shown in Apple's upcoming event. Nor has any date or venue been confirmed yet. But we still managed to share one confirmed news of the in-person event.
We hope you enjoyed reading the above information. If yes, then you can consider sharing it with other Apple enthusiasts.
And if you have any additional information that you want to be published on our website, or feedback for our team, feel free to use our comment section below. See you all next time!
Good Day!
You might also like