After the latest news of WhatsApp testing self-destruct images for its users, we are glad to inform you that they have released a new feature that makes it easier to stay connected to your loved ones. Facebook-owned WhatsApp has just rolled out video and voice calls on its desktop app along with encrypted calling on both desktop and mobile for better experience for their customers.
One-on-One Calls
According to the announcement on the new WhatsApp update, desktop users can now do one-on-one voice (VoIP) and video calls. WhatsApp is also planning to include the group voice and video calling feature for the desktop users.
Currently, desktop calling is supported on Windows 10 and macOS High Sierra 10.13 or later. WhatsApp has been working on video and voice calls on desktop since 2020. But VoIP and video calls have been supported on this platform since 2016 on both Android and iOS. But with this latest update, desktop users will also be able to enjoy video and audio calls.
How to Call Someone on WhatsApp Desktop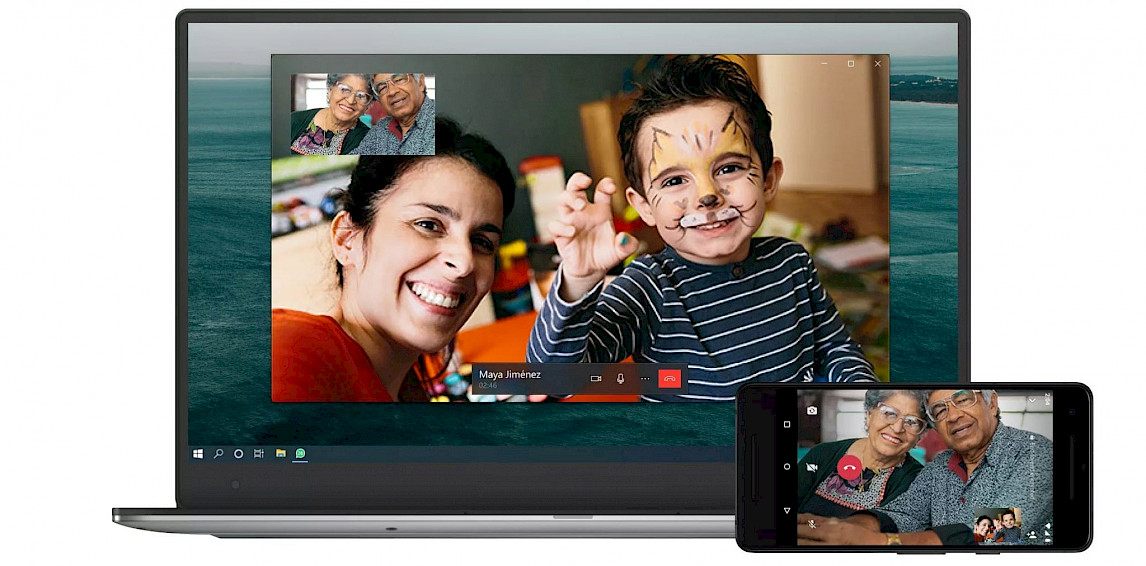 If you wish to start a call with a WhatsApp contact, then you can click on the Audio Call or Video Call button that is available in the chat header. If there is an incoming call, then the recipient would see a notification for the same.
You can also request to switch to a video call from a normal voice call. All you need to do is click on the camera icon when you are on the call. However, it depends on the recipient whether they choose to accept the call switch or decline it.
When you are on the call, you will see a small window with options to hang up the call, mute the call, or switch to video call. The only sad part is that you need a constant connection with WhatsApp on your iPhone to be able to use these features on the desktop WhatsApp.
Other Upcoming Features
According to WhatsApp, they broke the record for the most calls made in a single day on New Year's eve last year with around 1.4 billion voice and video calls being made on that day through WhatsApp. Moreover, it is also introducing several new features to make it easier and more convenient to use for the users. Currently, it is testing out the vanishing photos feature for selected iPhone users.
They are also currently working on an updated privacy policy that the users will need to accept by May 15. This new privacy policy allows the company to share the data between WhatsApp and Facebook. If you don't accept the new policy, then you would still be able to receive voice calls but you won't be able to do anything apart from that.
Stay tuned for more updates on the latest features and updates of this Facebook-owned company. And if you wish to download WhatsApp on desktop, then you can do it by going to the official WhatsApp website.
You might also like